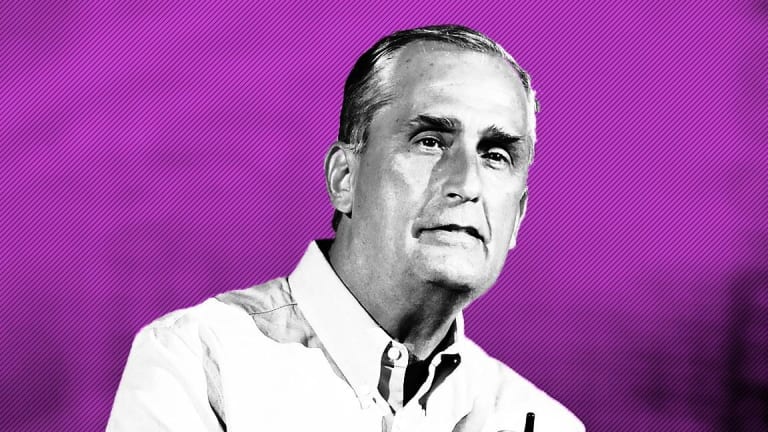 Publish date:
Intel's Board Exhibited Good Governance in Leadership Change
CEO Brian Krzanich resigned from his position after Intel found he had violated its non-fraternization policy.
CEO Brian Krzanich resigned from his position after Intel found he had violated its non-fraternization policy.
It was a good move.
The decision by Intel Corp.'s (INTC) - Get Intel Corporation (INTC) Report board of directors to appoint an interim Chief Executive Officer after finding CEO Brian Krzanich violated company policy represented good governance practices, according to a corporate governance expert.
Krzanich resigned as CEO and a member of the board after an investigation by internal and external counsel confirmed that he had a past "consensual relationship" with an Intel employee, which violated the company's non-fraternization policy that applies to all managers. The board named Chief Financial Officer Robert Swan interim CEO, effective immediately.
"If you have a policy in place, for which other employees would face punishment if they violated it, I think [the CEO resigning] is the right thing to do," said Charles Elson, the director of the John L. Weinberg Center for Corporate Governance at the University of Delaware. "If you don't do that, then you have problems because you can't expect others to follow a policy that a CEO himself doesn't follow."
The relationship between Krzanich and the employee took place "some time back" and has since ended, CNBC reported, citing people familiar with the situation.
Krzanich, 58, started his career at the Santa Clara, Calif.-based Intel as an engineer in 1982 and was appointed CEO in May 2013, according to BoardEx, a relationship mapping service of TheStreet Inc. He earned about $21.55 million in 2017, an increase from the $19.1 million he received in 2016, according to filings with the U.S. Securities and Exchange Commission. 
Krzanich has also served as an independent director at Deere & Co. (DE) - Get Deere & Company Report since January 2016, and is a member of the compensation and corporate governance committees. As director, he earned $270,375 in 2017. Deere did not immediately respond to TheStreet's request for comment as to whether Krzanich would remain on the board of directors.
Even though Krzanich violated Intel's policy, Chairman Andy Bryant said that the board appreciates his many contributions to Intel. During Krzanich's time at the helm, Intel stock rose about 120%. 
"We are confident in Bob Swan's ability to lead the company as we conduct a robust search for our next CEO," Bryant said. "Bob has been instrumental to the development and execution of Intel's strategy, and we know the company will continue to smoothly execute."
Intel's now 9-member board has begun searching for a permanent CEO, exploring both internal and external candidates. The board also said it would retain "a leading executive search firm" to assist in the process.
Shares of Intel fell 2.1% to $52.34 at 10:45 a.m. New York time.