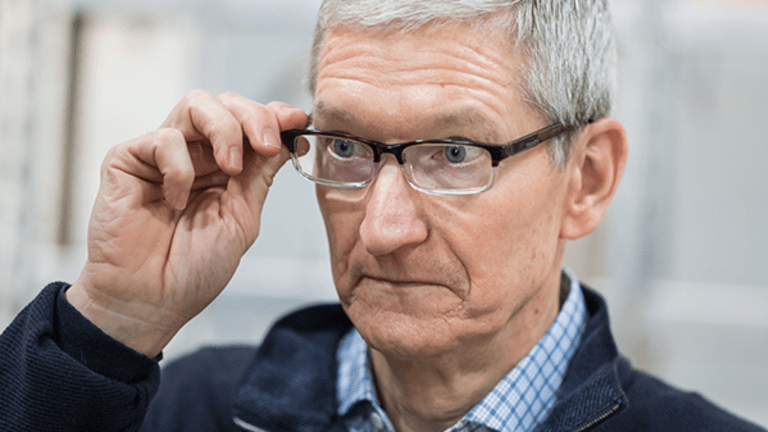 Apple Dumped This Chip Supplier but Now the Stock Is Surging Because Its Business Is for Sale
Imagination Technologies shares in focus.
Imagination Technologies plc (IMGTY)  shares surged in early London trading on news that Apple Inc. (AAPL) - Get Report supplier put itself up for sale months after the tech giant said it would stop using the chip designer's technology.
Imagination has received interest from a number of parties for a potential acquisition of the whole group, it said in a Thursday regulatory filing, and "the board of Imagination has therefore decided to initiate a formal sale process for the group and is engaged in preliminary discussions with potential bidders."
Imagination shares gained around 17% in the opening minutes of trading in London to change hands at 143 pence each, having fallen more than 35% since the group said on April 3 that Apple would stop using its graphics technology. 
In May, Imagination announced it had begun a sale process for the MIPS and Ensigma operations. MIPS, which Imagination acquired for £60 million in 2012, is focused on the embedded processor markets. Ensigma offers IP licensing for connectivity in mobile computing, unmanned systems and IoT gadgets.
The move comes as Imagination's dispute with Apple heats up after the group said it had been notified by Apple, its biggest customer, that it would not be using Imagination's intellectual property in its new products in two years time and that it will not be eligible for royalty payments under the current license and royalty agreement.
Apple's move loped more than £500 million ($625 million) from Imagination's market value in less than 15 minutes after the shares plunged 70%, on the day the announcement was made.
Imagination shares closed at 123.5 pence on Wednesday. 
At the time the company said it believes it would be "extremely challenging" for Apple to "design a brand new GPU architecture from basics without infringing its intellectual property (IP) rights."
Imagination said Thursday that it was still in dispute with Apple Inc. In May, the company said it had started dispute resolution proceedings with Apple over issues relating to intellectual property.
Imagination said at the time it has been unable to make satisfactory progress with Apple for an alternative commercial arrangement for the current license and royalty agreement.
Visit here for the latest business headlines.