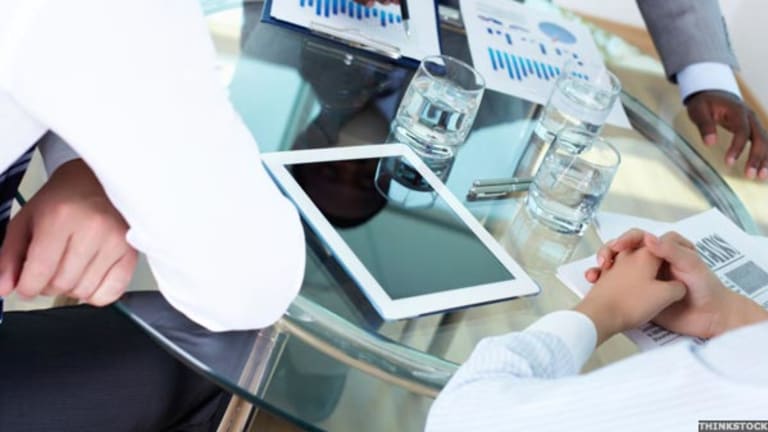 IBM's New CIO Zeroes in on Costs
IBM's new chief information officer has his eye on tech-driven cost savings.
IBM's new chief information officer has his eye on tech-driven cost savings.
Armonk, N.Y. (
) --
IBM
(IBM) - Get Report
unveiled its new CIO before the market opened Thursday, promoting intellectual property guru Pat Toole to head its IT innovation efforts.
The former general manager for IP within IBM's research wing is relishing the challenge of driving improvements at one of the world's largest tech companies.
"I am really excited about the opportunity," he told
TheStreet
in a phone interview. "The role of CIO is all about business."
Cost control, in particular, has been a key issue for IBM during the recession, enabling the server and software giant to grow its profit and margins despite diminishing sales. Toole says that he will continue these efforts.
"There are a number of shared services that are key areas within IBM," he said. Specifically, Toole will be using technology to boost the company's efficiency in divisions such as IT, finance, human resources and real estate. "We have
already reduced our spending in these shared services by $3 billion over the last three years," he added.
Another key area for Toole will be
. IBM, like rivals
Hewlett-Packard
(HPQ) - Get Report
and
Microsoft
(MSFT) - Get Report
, has already thrown its weight behind
, recently
a slew of enterprise offerings. The firm is also said to be building some of the world's largest private clouds, capable of handling vast volumes of data within its own walls.
The endgame for IBM, however, revolves around its ongoing shift from hardware to higher-margin areas such as software and
. Up to now, this strategy appears to be working.
Earlier this week, for example, the company also reiterated its bullish profit forecast for 2009 and 2010, and said that it is "well ahead of pace" on its 2010 earnings roadmap.
IBM also released the results of survey of 2,500 CIOs in 78 countries Thursday, which revealed that business analytics is CIOs' top priority for boosting competitiveness.
Business analytics software, such as IBM's Cognos offering and
SAP
(SAP) - Get Report
's Business Objects product, lets users analyze vast quantities of data and extract specific information such as customers' buying patterns.
"There's a tremendous focus on business intelligence," said Toole. "All the companies that I speak to feel that they have enough information around the company, but how do you gain business insight?"
Toole takes IBM's tech reins from outgoing CIO Mark Hennessy, who has been appointed head of strategy and operations for the company's sales and distribution division.