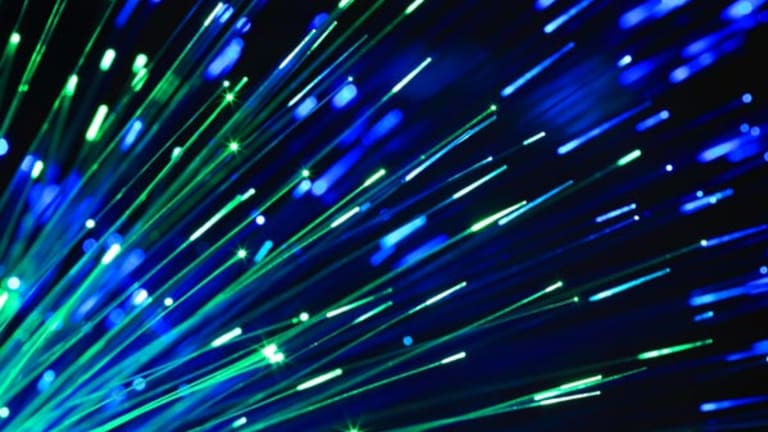 IBM Selloff an Overreaction?
IBM's third-quarter revenue shortfall wasn't the result of weakness in the U.S. or Europe, and investors may be punishing the stock too harshly.
IBM's third-quarter revenue shortfall wasn't the result of weakness in the U.S. or Europe, and investors may be punishing the stock too harshly.
ARMONK, N.Y. (
) -- With heavy hitters like
Wal-Mart
(WMT) - Get Report
,
JPMorgan Chase
(JPM) - Get Report
and
Citigroup
(CITI)
among
IBM's
major customers, the tech giant's
raised concerns about a domestic IT spending slowdown.
But closer inspection reveals Big Blue saw 4% revenue growth in its U.S. business, which is the company's largest market, and that European sales grew 8% year over year. Overall, revenue from major markets was flat on a constant currency basis, and IBM's main area of weakness was Japan, where revenue fell 10% year over year.
IBM reported its third-quarter results after market close on Monday
Investors, used to strong outperformance from IBM, pushed the bellwether's stock down $10.04, or 5.35%, to $176.55 on Tuesday. That reaction looks a bit harsh based on the slightness of the shortfall, but IBM usually delivers a strong beat on the top line, and the stock's year-to-date gain of nearly 30% showed expectations were high ahead of the report.
"Investors have grown accustomed to healthy revenue upside from
IBM as highlighted by the $1.3 billion sales beat in the second quarter of 2011," explained Brian White, an analyst at Ticonderoga Securities, in a note released on Tuesday.
White also noted that the company's systems and technology revenue declined 4% sequentially and grew just 3.6% year over year, its slowest growth since the second quarter of 2010.
"Core server line performance bears watching going forward," added Krista Macomber, a research analyst at Technology Business Research (TBR).
This is driven more by macroeconomic concerns than any misfirings in IBM's core strategy, which remains solid."
The impact of slowing hardware sales on key IBM component supplier
Intel
(INTC) - Get Report
, however, should be minimal. While revenue from Big Blue's system z mainframes declined 5% year over year, sales of its system x servers, which are based on Intel chips, was steady, growing 1% over the same period.
As for specific industry sectors, IBM's revenue from its financial services customers was up 10% year over year, beating its overall sales growth of 8%.
Loughridge, however, acknowledged that financial services spending is more robust in "growth markets" such as Brazil, Russia, India and China. "We see a very strong book of business growing in a very rapid rate in margin and profit opportunities for us that are very powerful," he said.
IBM's crucial software and services businesses also enjoyed a strong third quarter, with revenue rising 13% and 8%, respectively. The tech bellwether has shifted its focus toward these high-margin areas in recent years, aiming to open up fresh revenue streams in a market saturated with its server hardware.
Brad Zelnick, an analyst at Macquarie Capital, cited IBM's software business, in particular as a standout during the third quarter. "Growth engines including growth markets, business analytics, smarter planet and cloud all appear on track," he explained, in a note.
IBM's news seemed to weigh on shares of Intel and
Juniper Networks
(JNPR) - Get Report
, which both report after Tuesday's closing bell, in the early going, but both stocks were in positive territory in recent trades.
-- Written by James Rogers in New York
.
>To follow the writer on Twitter, go to
http://twitter.com/jamesjrogers
.
>To submit a news tip, send an email to: