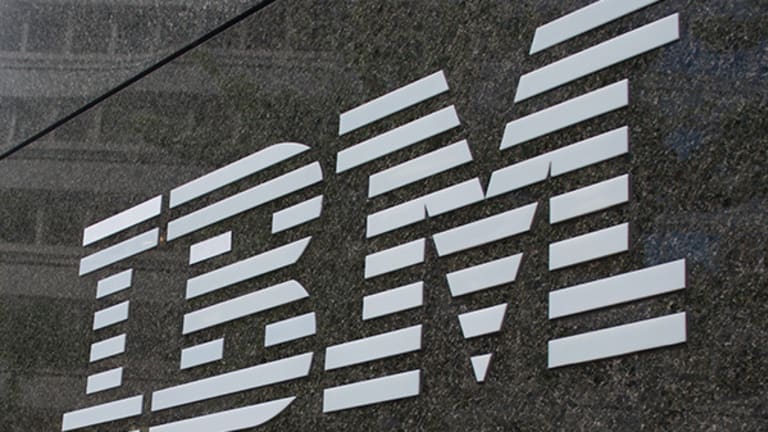 IBM Layoffs Nowhere Near 112,000, Even With Divestitures
IBM denies a report that says the company was going to lay off as many as 112,000 employees.
Updated from Jan. 27 to include additional information on last year's layoffs in the tenth paragraph.
NEW YORK (TheStreet) -- IBM (IBM) - Get International Business Machines (IBM) Report has gone through several major restructurings in the past, but the next one appears to be all about interpretation.
IBM categorically denied a Forbes article by author Robert Cringley that said the company was going to lay off as many as 112,000 employees. The company said last week it took a charge of approximately $580 million in the fourth quarter for layoffs to occur in 2015. 
"IBM does not comment on rumors, even ridiculous or baseless ones," the company said in the email to TheStreet. "If anyone had checked information readily available from our public earnings statements, or had simply asked us, they would know that IBM has already announced the company has just taken a $600 million charge for workforce rebalancing. This equates to several thousand people, a small fraction of what's been reported." The $600 million charge in the statement is the same charge as the $580 million discussed previously.
A source close to the situation noted that the layoffs would occur worldwide, but could not give more detail on which segments would be affected. "Historically services tends to get a higher percentage of actions based on the labor-intensive nature of the business and the fact that any changes in scope of work of long-term contracts has an effect on people," the source said.
The company also noted it hired 45,000 people last year, and has around 15,000 job openings around the world for the company's newer areas of growth, such as cloud, analytics, security, and social and mobile technologies.
The Forbes report categorized some of the layoffs including people who were "stuffed" into Lenovo when IBM sold the -x86 server business to Lenovo late in 2014. But that's just not accurate, one source said.
"Around 35,000 people are going over to Lenovo and Synnex, but those people will still have jobs," said a source who requested anonymity because he wan't authorized to speak. "No one has ever counted divestitures as layoffs."
Shares of IBM were higher in Wednesday trading, gaining 0.21% to $153.99.
Even if Cringley were to account for the roughly 35,000 people going to Lenovo as well as the roughly 5,000 people being divested in the sale of IBM's semiconductor business to GlobalFoundries, as well as the roughly 7,000 people being laid off in accord with the roughly $600 million charge, his estimates are way off.
In addition to the $580 million charge taken in the fourth quarter, IBM also took a $890 million charge, mostly absorbed in the first quarter, for layoffs. It has not been publicly disclosed the number of people affected by the earlier layoff, but using an $82,000 per employee severance charge ($580 million divided by roughly 7,000 people), that works out to around 10,000 employees laid off as a result of the first quarter charge. 
On IBM's earnings call last week, Chief Financial Officer Martin Schroeter said the company would take an approximate $580 million charge for the layoffs, but noted the level would not be as high as it was last year. "We are not going to replicate the same level of restructuring that we had last year," Schroeter said in the question and answer part of the call.
-- Written by Chris Ciaccia in New York
>Contact by Email.
Follow @Chris_Ciaccia