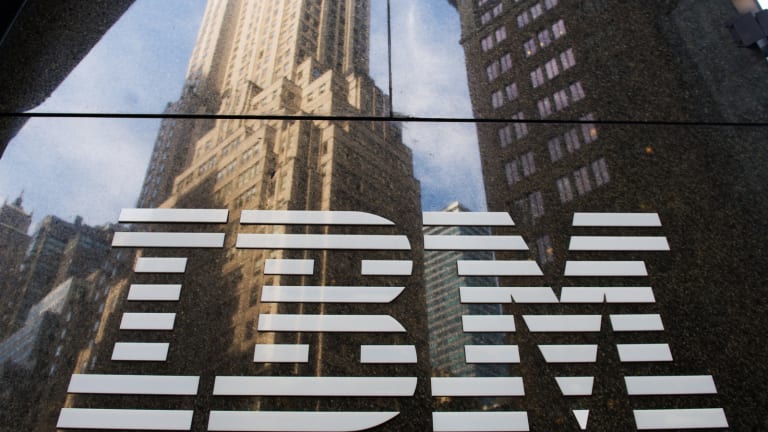 IBM Lands $740 Million Deal With Australian Government
IBM inks a big contract with the Australian government covering AI, cybersecurity, and more. Is it turnaround time for the computing giant?
Are you a large enterprise in the market for some AI, cybersecurity or blockchain services? IBM  (IBM) - Get International Business Machines Corporation Report would like your attention, please. 
The computing giant landed a $740 million contract with the Australian government to power everything from hardware and cloud services to AI, quantum computing and blockchain research. 
According to a press release, the sweeping deal is intended to bring "more self-service, automation and digitization to Australia's government services," the government wrote. And it'll include joint programs in cybersecurity, enhancements to existing contracts with several agencies and the deployment of IBM research teams to further the use of AI, quantum computing and blockchain in government services.
It's good until 2023, and it's the highest-value contract ever negotiated by the Australian government, the release said.
"It shows trust and belief in our ability to transform and provide world-leading capabilities, leveraging our investments locally in AI, blockchain, quantum and cloud. We look forward to helping the Australian Government to re-define the digital experience," said David La Rose IBM's Managing Director of Australia & New Zealand in the release.
The deal follows a handful of recent, similar deals between IBM and various banks and large enterprises across the world. Some of those include: a $500 million, 10-year cloud computing contract with Italy's Banca Carige, a $320 million contract with Denmark's KMD to supply cloud and AI services, and a slew of agreements with companies like Exxon-Mobil (XOM) - Get Exxon Mobil Corporation Report and Bausch & Lomb to move their workloads to IBM's cloud.
The 107-year-old computing firm is in the midst of a reinvention. It's now seeking to redefine itself as a cloud-first operator with the muscle to land big banking and government contracts. IBM says that its 'strategic imperatives' segment -- which includes cloud, analytics, mobile, social, and security -- accounted for 47 percent of  revenue last quarter. Cloud business alone accounted 22 percent of IBM's revenue in the first quarter of the year, signaling IBM's ongoing prioritization of cloud services, as well as newer offerings like its blockchain platform, Watson AI services for enterprises, cybersecurity and quantum computing.
IBM's strategic investments have yet to bear fruit for long-term shareholders. With many investors still seeing a company in turnaround mode, the stock has sagged about 9% since the beginning of 2018 and 17% over the past three years. 
That could be changing, at least according to analysts like Nomura Instinet's Jeffrey Kvall, who wrote in a note to clients last week that IBM's vast resources and long history with many large enterprises worldwide could mean a competitive advantage as it looks to the future.
"Robust enterprise relationships, history in mission-critical applications, and strong professional services business make IBM singularly qualified to help enterprises adopt complex hybrid and multi-cloud networks," wrote Nomura Instinet's Jeffrey Kvaal in a June note to clients. "We believe the IBM Cloud has a sustainable role, particularly in highly regulated industries."