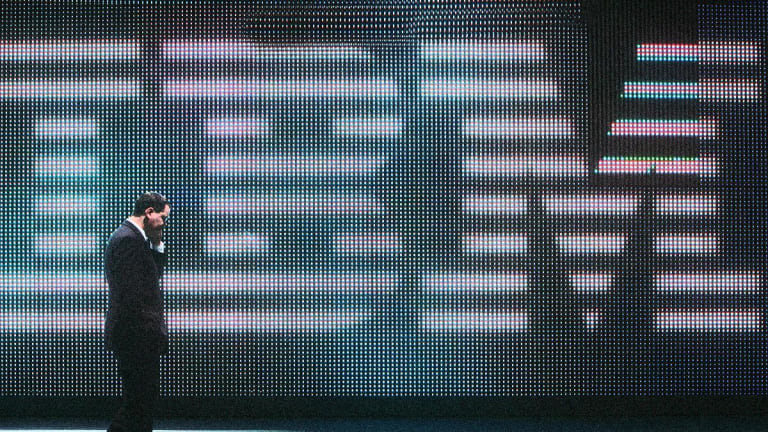 IBM: Look to Invest Now While It's Undervalued
The tech giant generates plenty of cash and is making a final attempt to remain relevant in the cloud wars. Investors should benefit by taking a long-term view.
IBM  (IBM) - Get International Business Machines Corporation Report will release its highly-awaited Q4 2018 earnings results after the close on Tuesday. While many will be quick to read into and digest its key earnings results, I contend that shareholders will benefit more from taking a longer-term view.
IBM is significantly undervalued and highly cash flow generative. With a market valuation of $115 billion, IBM's downside is already heavily factored in. Furthermore, it wouldn't take much positive news to see IBM's share price soar.
IBM's Medium-Term Performance
Over the last five years, IBM's performance has left much to be desired. However, 2018 stood out as a particularly poor year for IBM's shareholders. Many commentators and investors believe, wrongly in my opinion, that the easy option would be to remove the aged and entrenchment management team, and that a fresh and motivated management team would be all that would be necessary to reignite IBM back to growth.
While I concede that IBM is struggling, I don't believe this is simply down to management. The reason why IBM is struggling is because the competition is ferocious. Removing the current team, placing a new team in place and expecting a miracle is naive, in my opinion. Having said that, there is still a lot of potential at IBM to make it a rewarding investment.
Leveraging Its Solid Balance Sheet: A Final Attempt
Red Hat is the world's leading provider of open source cloud solution with hybrid-cloud and multi-cloud platforms. Back in October, IBM announced it was acquiring Red Hat for $34 billion net of cash or close to 30% of IBM's market cap at the time. As of the latest updated balance sheet from Q3 2018, IBM was able to boast of having a rock solid balance sheet, with a roughly net cash neutral position (excluding IBM's Global Financing debt of $30 billion), supported by a guided $12 billion of free cash flow for fiscal 2018.
The acquisition of Red Hat is expected to at minimum offer IBM a fighting chance against Amazon's (AMZN) - Get Amazon.com, Inc. Report AWS, Microsoft's (MSFT) - Get Microsoft Corporation Report Azure and Alphabet's (GOOGL) - Get Alphabet Inc. Class A Report Google Cloud platforms. Furthermore, if IBM were to succeed in holding onto its market share of this highly profitable space, IBM shareholders would certainly be rewarded.
The problem though, is that IBM has a lot of catching up to do. AWS has a very strong lead in this space. Azure, too, commands strong market share driven by the convenience of its platform through its strong distribution system. While Google Cloud is smaller compared to those two, Alphabet can afford to run its cloud platform at close to cost simply in an effort to retain market share in this fast growth market.
Consequently, IBM is not left with many options. It must innovate to remain relevant or die. My guess is that they will minimally succeed. However, the good news is that investors' odds of IBM failing are already very much accounted for in its present valuation.
Valuation
As the table highlights, IBM is dramatically undervalued, both relative to itself and to its peer group. Said another way, by looking at the above table, we can conclude that in no way are investors being asked to pay for any growth from IBM.
In fact, I would argue that if IBM were to succeed with its Red Hat integration, meaning it were able to post a small amount of top-line growth, that its share price would meaningfully reprice higher, and do so swiftly. Realistically, I fail to see a potential scenario where over the next two to three years, IBM could not be revalued closer to a $160 billion market cap, for a 40% upside.
More specifically, if IBM were to succeed in delivering a small amount of revenue growth of roughly 3%-5%, and reversed its seven-plus -years of top-line contraction, then I would argue that the market would reward shareholders by minimally trading IBM's shares on a 14x multiple to free cash flow.
Takeaway
IBM leveraged its balance sheet in a last-ditch attempt to remain a relevant player in the highly competitive cloud space. Accordingly, I assert that investors should not attempt to market time their entry into IBM. Rather, investors should look to invest in IBM while it is significantly undervalued and give the market time to reprice higher, once negative sentiment towards the company wanes and investors once again start to appreciate just how cash flow generative IBM actually is.
Amazon, Alphabet and Microsoft are holdings in Jim Cramer'sAction Alerts PLUS Charitable Trust Portfolio. Want to be alerted before Cramer buys or sells AMZN, GOOGL or MSFT? Learn more now.
The author holds no positions in any stocks mentioned.