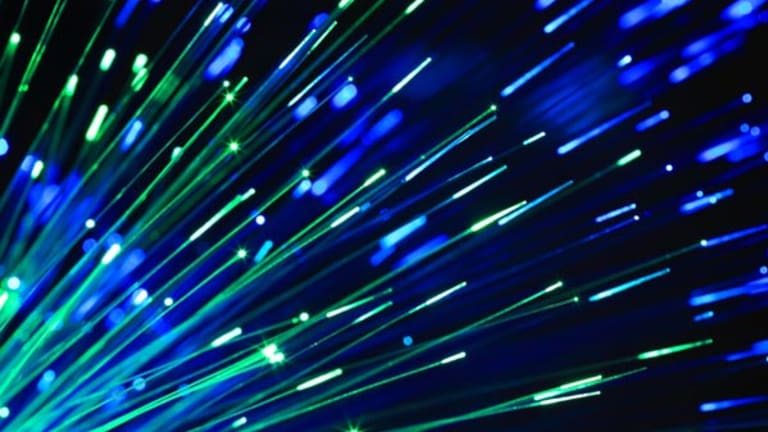 IBM Bringing Its A-Game
IBM's third-quarter results are expected to deliver a profit and margin boost.
(Updates stock price)
ARMONK, N.Y. (
) --
IBM's
(IBM) - Get Free Report
third-quarter results are expected to provide yet more evidence of the firm's
credentials.
The tech bellwether posts its results after the market closes Thursday, and investors will be keen to see whether the company continues its margin expansion.
IBM has been one of the success stories of the economic downturn, pushing margins up at a time of tight IT budgets. The company's operating margin, for example, is
to grow to 18.5% in 2009 from 16.1% last year thanks to its software and services divisions.
The company is also expected to widen its profit. Analysts surveyed by Thomson Reuters are expecting third-quarter revenue of $23.38 billion and earnings of $2.38 a share, compared to sales of $25.3 billion and earnings of $2.04 a share in the same period last year.
IBM also
its profit forecast for 2009 and 2010 recently, which followed strong
numbers. In its second-quarter results, IBM boosted its pre-tax margin by four points, its biggest margin improvement since it sold off its PC business to
Lenovo
in 2005. Despite seeing revenue dip 3% year over year, the firm also expanded its gross margin by two points.
"We expect IBM's financial performance for the September '09 quarter will be similar to that of the recent past," wrote Brian Marshall, an analyst at Broadpoint AmTech, in a note earlier this week. "In other words, we expect solid performance on the bottom-line driven by lower headcount (especially on the IT service side), tight cost controls and a focus on strategic revenue."
The tech bellwether, however, looks set to face an onslaught from rival
Oracle
(ORCL) - Get Free Report
, which plans to use its eventual
Sun
(JAVA)
acquisition to
IBM in servers and databases.
IBM will also be hoping to emulate chip giant
Intel
(INTC) - Get Free Report
, which blew past analysts' estimates in its own
Tuesday, fuelling more talk of a
.
As the world's largest chipmaker, Intel's numbers helped
lift
stocks Wednesday, although the firm warned that
enterprise spending could last through the fourth quarter.
IBM's results should offer more insight into enterprise spending, and the tech giant may also provide an update on its acquisition strategy. As M&A activity
, IBM is expected to be one of the sector's biggest buyers. With $12.5 billion in cash exiting the second quarter, the server and software specialist has already opened its wallet, spending $1.2 billion to
data mining company
SPSS
in July.
IBM's stock has risen more than 50% this year as investors have warmed to the company's margin story and aggressive
, and it is expected to continue its
.
Despite this performance, however, Broadpoint AmTech analyst Marshall feels that other tech stocks may offer better long-term upside to investors.
"Without question, IBM continues to 'separate the wheat from the chaff' and is distinguishing itself as one of the best run companies in the world," he wrote. "However, we currently prefer long exposure to IBM's business partners
NetApp
(NTAP) - Get Free Report
and
Brocade
(BRCD)
due to higher earnings leverage in CY10 and superior risk/reward profiles."
IBM shares fell $1.71, or 1.3%, to $126.64 in recent trading Wednesday.
-- Reported by James Rogers in New York