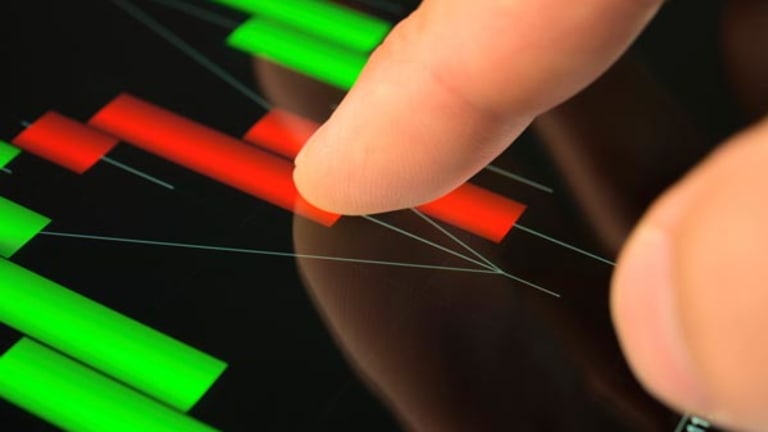 Hurricane Sandy: A Hoboken Perspective
Hurricane Sandy caused billions of dollars in damage, and left thousands in the vibrant city of Hoboken, N.J. without power, heat, or hot water. Here's their story.
HOBOKEN, NJ (
) -- On Oct. 28, Hoboken, N.J., was a vibrant, urban city full of life, as bars and restaurants filled with thousands of patrons watching football and enjoying life. A day later, that all changed thanks to one unwanted guest: Sandy.
Hurricane Sandy (or superstorm Sandy) arrived in Hoboken, an affluent Northern New Jersey town, Monday evening like a force of nature the Mid-Atlantic and Northeast region of the United States has never seen before. Hurricane force winds tore up the Hoboken pier, the Hudson River surged over and flooded large portions of the town, leaving 22,829
Public Service Enterprise Group
(PEG) - Get Public Service Enterprise Group Inc Report
(PSE&G) customers without power initially, according to Hoboken's
National Guard in Hoboken
Since the hurricane hit, some 9,000 of those customers have gotten their power back, but there are many more to go. My apartment in Hoboken managed to survive the storm and its aftermath with power, losing only cable and Internet, but many more lost much more.
Ground-floor apartments were flooded beyond belief, cars were swept away in rivers that had once been streets. The sights and destruction caused by the wind and flooding were that of a war-torn area, not an affluent North Jersey city 10 minutes from New York City.
By Friday, Hoboken, a town known for its hustle, had become a ghost town. Many of the residents left, seeking to stay with friends or family where power had returned. Despair had long since set in on the remaining residents faces, and stories of hardship were the soundtrack of the otherwise silent city.
People who had been without power since Monday afternoon, residents who were using baby wipes to clean themselves, as hot water and running showers were scarce. Some used tin cans, stuffed with toilet paper, soaked in rubbing alcohol to heat food for themselves and their roommates. The tales broke my heart, as I looked into the eyes of those telling their war stories of the past few days.
The National Guard,
FEMA
, and
Red Cross
have set up shop in lower Hoboken, becoming tenants as important as the pizza shops, boutiques and many bars on Washington Street, Hoboken's main strip.
Of the few businesses that somehow held on to power, lines were ostensibly long as residents clamored for food and drink. I had to wait on line for well over an hour at a local deli, just to get something to drink, and I was one of the lucky ones. The majority of these businesses were operating by generators, some doing so with no lights, as they served their customers, who braved the conditions, waiting on lines, sometimes as long as two hours.
There were other businesses that did not fair so lucky, losing power, and not opening. Some of these were looted, as Hoboken residents felt stranded in the 2 square-mile city. There were reports of 1,000 Xanax pills stolen at a pharmacy, gas being siphoned from cars, a local supermarket being broken into, and a construction site vandalized.
Hoboken's gas stations and those in the surrounding area were without power, leaving many drivers to scramble where to find gas. Thousands were affected, including Matthew Miller, 29, a Verizon Wireless manager.
"Seeing the effects of the gas shortage, I was forced to wake up extremely early and wait on very long lines to fill up my car," Miller said in an email to
TheStreet
. "There was such an issue with stations running out of gas that I relied on Twitter to find open stations and to see how long the lines were."
Elected officials are doing everything they can to try and get Hoboken on the road to recovery, but it's a slow, grinding process that gnaws at its residents and their way of life. It has a surreal feeling to it for many residents, and most likely will for months, as the reconstruction takes place.
Hoboken's Mayor Dawn Zimmer has been working non-stop with PSE&G and the cable providers in the area,
Cablevision
(CVC)
and
Verizon
(VZ) - Get Verizon Communications Inc. Report
, to try to restore life as close as normal prior to the storm. Using social media, Zimmer is continuously updating residents on the recovery, as life tries to get back to normal. Normal is anything but for Hobokens' residents in the aftermath of Sandy.
The vast majority of residents will come back to live and play in Hoboken, but Sandy's brief appearance Monday will have many of them questioning whether they can handle something like this again. We hope we never have to.
For a vibrant town with a diverse population, the nightlife of Hoboken is one of its most important economic and socioeconomic traits. Hoboken will rebuild itself better and stronger than it was prior to the super storm, but the recovery process will take months, if not years. The sounds you hear of cheering are not for the New York Giants or New York Jets on a Sunday afternoon, but for power coming back in homes.
This time, Sandy's invitation to come over will have gotten lost in the mail. Or better yet, swept out to sea.
-- Written by Chris Ciaccia in Hoboken
.
>Contact by
.
Follow @Commodity_Bull