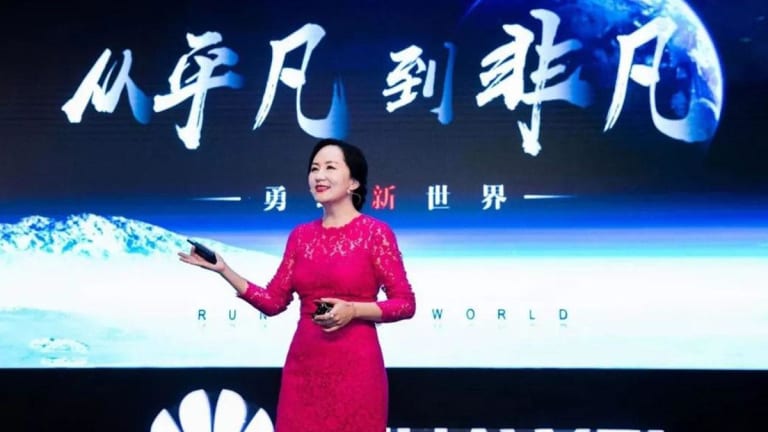 Trump Would Consider Intervening in Huawei Case to Close China Trade Deal
President Donald Trump says he would consider intervening with the Justice Department in the criminal case against a top Chinese tech executive if it would seal a trade deal with Beijing. A Canadian judge granted Meng Wanzhou, Huawei's CFO and daughter of its founder, bail of C$10 million. The United States is seeking to extradite the executive on charges she violated U.S. sanctions against Iran.
President Donald Trump told Reuters Tuesday he would consider intervening with the U.S. Department of Justice in the wake of the arrest of a top Huawei executive if it could help close a trade deal with China or boost national security.
"If I think it's good for what will be certainly the largest trade deal ever made - which is a very important thing - what's good for national security - I would certainly intervene if I thought it was necessary," Trump told Reuters.
"Whatever's good for this country, I would do," Trump told the news agency.
Trump's comments came as Meng Wanzhou, the CFO of the Chinese tech giant, was granted bail after her high-profile arrest in Canada, which sent shock waves through the international business world. 
Wanzhou, daughter of Huawei's founder Ren Zhengfei, was granted bail of C$10 million ($7.5 million), by Supreme Court Justice Ehrcke in British Columbia. 
The executive's release on bail was confirmed by Huawei, which said in a statement: "We have every confidence that the Canadian and U.S. legal systems will reach a just conclusion in the following proceedings."  Some C$7 million of the bail must be paid in cash.
The CFO was detained in Vancouver at the request of U.S. law enforcement, which is accusing her of violating U.S. sanctions on the sale of products featuring American technology to Iran. The detainment, which happened in the aftermath of a 90-day 'trade truce' between President Trump and Chinese President Xi Jinping, sparked new worries that any progress on U.S.-China trade relations would quickly unravel. 
The United States is seeking to extradite Meng. The U.S. case is under seal, but a Canadian prosecutor argued last week that the executive fraudulently told financial institutions that Huawei had no involvement with Skycom, a Hong Kong-based company that reportedly sold U.S. goods to Iran, which violates U.S. sanctions. 
In an affidavit posted on Friday, Meng wrote: "My father founded Huawei and I would never do anything that would cause the company reputational damage."