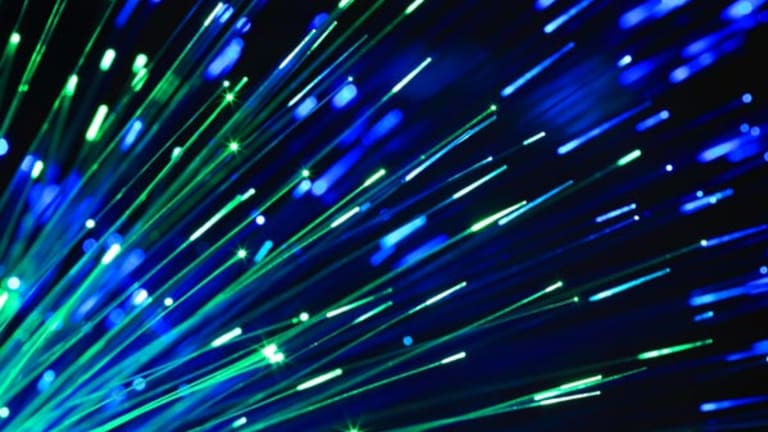 HP's Hassles Add to IBM's Luster
HP's ongoing problems are making IBM a much safer bet for investors.
PALO ALTO, Calif. (
) --
HP's
latest numbers and weak outlook due to the soft consumer spending environment bode badly for fellow PC maker
Dell
(DELL) - Get Dell Technologies Inc Class C Report
, which reports its first-quarter results after market close Tuesday. HP rival
IBM
(IBM) - Get International Business Machines Corporation Report
, however, which makes its money in the infinitely less sexy enterprise market, looks like a much safer bet for investors.
Boosted by consistently strong quarterly numbers, IBM's stock has risen more than 28% over the last 12 months. HP shares, on the other hand, have dipped more than 23% over the same period, weighed down by last year's ouster of former CEO Mark Hurd and his replacement Leo Apotheker's ongoing attempts to
the tech bellwether.
Clearly, HP is still a work in progress. Despite beating second-quarter estimates before market open on Tuesday, the tech giant slashed its third-quarter outlook after noting weakness in its PC business.
"The consumer PC market continues to be challenged industry-wide," said HP CEO Leo Apotheker during a conference call, adding that the firm's consumer PC revenue was down more than 20% year-over-year. Apotheker said, however, that HP had a solid quarter overall, pointing to strength in servers, storage and networking -- and the firm's $4 billion of operating cash flow.
Shares of HP nonetheless plunged more than 9% to $36.21 on Tuesday as investors reacted to the company's guidance.
IBM, in stark contrast, enjoyed stellar fourth-quarter results last month, and raised its full-year earnings guidance.
Given weakness in the PC sector, Big Blue's decision to exit the computer market now seems a particularly inspired move. After selling off its PC business to
Lenovo
in 2004, IBM has been able to focus attention on higher-margin areas.
There were plenty of signs on Tuesday's conference call that Apotheker is keen to follow this lead. The CEO explained that HP will now be devoting resources to services in an attempt to seek out higher-margin opportunities. "It's my top focus going forward," he said."Our
services revenue has not grown as fast as it can or should."
The former
SAP
(SAP) - Get SAP SE Report
CEO is also aggressively pushing HP's software business, which grew 17% year-over-year to reach $754 million.
HP, however, has plenty of work to do before it catches IBM. The Armonk, N.Y. firm brought in software revenue of $5.3 billion during its recent first quarter.
"We're confident that we will continue to see a good performance in our software business," Apotheker told
TheStreet
on the company's conference call with journalists Tuesday morning. "We're looking to expand our software portfolio -- we want to create a complete platform for software developers
and we're going to expand our footprint in analytics and big data."
Big data refers to large data volumes that require specialized software tools, a buzzword touted by the likes of IBM and
EMC
(EMC)
.
HP's travails, though, were not completely out of the blue. Last week Goldman Sachs warned that weak PC demand is continuing, which would likely impact both HP and Dell.
Dell, which reports its fiscal first-quarter results after market close on Tuesday, is coming off a strong fourth quarter. HP's consumer PC challenges, though, could weigh heavily on the Texan tech giant, which sees 55% of its revenue from PCs.
Analysts surveyed by Thomson Reuters expect Dell to report revenue of $15.4 billion and earnings of 44 cents a share, compared to $15.87 billion and 30 cents a share in the prior year's quarter.
Dell shares gained 5 cents, or 0.31%, to reach $16.05 on Tuesday.
--Written by James Rogers in New York.
Readers Also Like:
8 Companies Going After Netflix