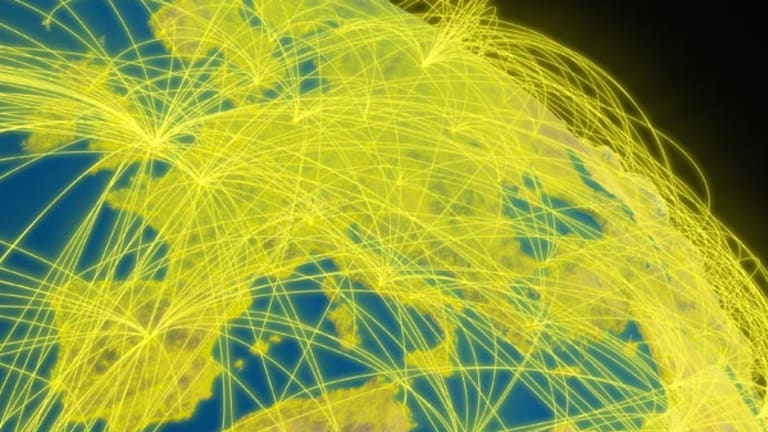 HP: Don't Expect Quick Fixes
HP's new CEO Meg Whitman makes her earnings debut after market close, but investors shouldn't expect any master plan yet.
PALO ALTO, Calif. (
) -- It's been a tough year for
Hewlett-Packard
(HPQ)
investors, marked by strategic chaos, a CEO ouster, intense boardroom criticism and a tumbling share price.
Shareholders, however, should not expect any quick fixes from new CEO Meg Whitman who makes her quarterly conference call
debut
after market close when HP reports its fiscal fourth-quarter results.
"Meg doesn't have to come out with a broad vision, it's too early - people don't expect it," explained Brian White, an analyst at Ticonderoga Securities. "
But I think that, in the first half of 2012, people are going to expect it."
HP CEO Meg Whitman will oversee the company's results after market close.
"Probably the most important thing investors will be looking for is stability," added Charles King, president at research firm Pund-IT. "The company has been through a lot of turmoil over the last 12 months -- investors will be looking for a firm hand on the tiller."
Barely two months after she
Leo Apotheker, Whitman has already
a controversial proposal to divest HP's PC business. Investors, however, still await a decision on
as well as Whitman's plans for long-term growth.
Responding to a question posted on
Facebook
by
TheStreet
, Gene Kirby urged Whitman to make "definitive statements" about the future of each HP division.
Another respondent, Joe Marinaro, called on the new CEO to re-energize HP's employees after a morale-sapping period in the company's history.
There has also been investor chatter that Whitman may adjust HP's financial targets.
"Expectations are that new CEO Meg Whitman will lower the bar to reset expectations," explained Shaw Wu, an analyst at Sterne Agee, in a note. "This makes sense coming in as the new CEO, but also as global macroeconomic conditions remain very challenging -- we have heard as low as $3 to $4 in EPS
for fiscal 2012."
Wu, however, estimates that HP could issue EPS guidance between $4.30 and $4.40. Analysts surveyed by Thomson Reuters are looking for fiscal 2012 earnings of $4.54 a share and revenue of $126.1 billion.
"We expect the company to set very achievable external goals for fiscal 2012," added Jayson Noland, an analyst at Robert W. Baird, in a note, predicting earnings of $4.30 a share and revenue of $125.1 billion.
Ticonderoga's White agrees that HP would be wise to reset expectations for fiscal 2012, particularly given the
swirling around hard disk drives following Thailand's recent floods.
For the October-ended quarter, analysts surveyed by
Thomson Reuters
expect revenue of $32.05 billion and earnings of $1.13 a share, compared with revenue of $33.3 billion and earnings of $1.33 a share in the year-ago equivalent period.
Investors will also be looking for insight into Whitman's management style during the conference call.
"They will be looking for signals of the sort of top exec that Meg Whitman will be," explained Pund-IT's King.
"I think that she also needs to show some independence from the board, that's she's not the puppet of the board," added Ticonderoga's White, pointing to critics who have
slammed
the board's effectiveness. "She has got to show strength."
The decision to keep HP's Personal Systems Group was an early indication of Whitman's willingness to draw a line under the company's problems, but the new CEO still has a vast amount of work to do. Specifically, she needs to drive growth in high-margin areas such as software and services.
Investors, though, may have to wait some time before Whitman finally unveils her HP master plan.
Shares of the no.1 PC maker, which have dropped more than 36% this year, were down $1.15, or 4.11%, at $26.84 on Monday amid a broad sell-off.
What do you think Meg Whitman should do to fix HP? Why not tell us in
TheStreet's
HP
.
--
Written by James Rogers in New York
.
>To follow the writer on Twitter, go to
http://twitter.com/jamesjrogers
.
>To submit a news tip, send an email to:
.