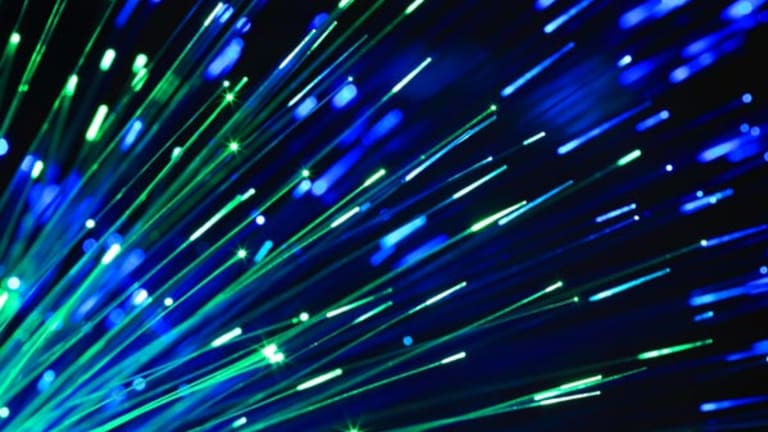 HP CEO Change: Pros & Cons
With rumors of a CEO change swirling around HP, <i>TheStreet</i> asks whether the tech giant should ditch Leo Apotheker.
With rumors of a CEO change swirling around HP, <i>TheStreet</i> asks whether the tech giant should ditch Leo Apotheker.
PALO ALTO, Calif. (
) -- With rumors of a
swirling around
HP
(HPQ) - Get Report
, questions are being asked about whether the company's board should go ahead and oust Leo Apotheker after less than a year on the job.
Meg Whitman, who left
eBay
(EBAY) - Get Report
in 2008, could be a candidate to replace Apotheker, according to
Bloomberg
, in a move that would herald yet more upheaval at the PC and server giant.
HP has not yet responded to a request for comment on this story.
Judging by the stock's surge on Wednesday, a rise of 6.7% to $23.98, investors see the potential change as a big-time positive. HP was the only component of the
Dow Jones Industrial Average
to finish in the green as the blue-chip index lost nearly 300 points.
In an attempt to give the matter its due consideration,
TheStreet
is listing the pros and cons of ending Apotheker's turbulent reign in Palo Alto.
Points For
A new CEO could draw a line under a period of turmoil at HP, easing investor concerns about the company's future, according to Brian White, an analyst at Ticonderoga Securities.
"We believe a new CEO could begin to build credibility for HP and join the company after quite a bit of damage has already been done," he explained, in a note released on Wednesday. "Keep in mind, stock is already down
around 43% this year and investors are really irked by the company's recently announced, rich acquisition of Autonomy."
The lofty $11 billion price tag for U.K. software maker Autonomy raised serious questions about Apotheker's judgement, fueling
that he lacks the vision needed to steer the tech heavyweight.
The former
SAP
(SAP) - Get Report
chief, who succeeded the ousted Mark Hurd last year, has also shocked investors with the sheer scale
of HP's corporate restructuring
. Last month's raft of changes include ditching hardware based on the
mobile operating system, spelling the end for HP's TouchPad tablet.
The tech giant (and no. 1 PC maker) has also been weighing a
of its Personal Systems Group (PSG). Carving off such a key part of HP's business, though, has spooked investors, who are clearly uncomfortable with the firm's shape shift.
Apotheker's strategy ultimately poses more questions than it answers, says Allen Nogee, an analyst at In-Stat. "I just think that HP has to find itself, it has been floundering in a lot of areas, certainly in the mobile space." A CEO change, he adds, would be positive.
Points Against
Barely 12 months into his time in HP's C-suite, Apotheker is only just starting to stamp his mark on the PC giant, potentially opening the door to future profits. Keen to emulate the success of rival
IBM
(IBM) - Get Report
by shifting focus onto high-margin areas such as software and services, Apotheker's efforts have been
by controversial former HP chief Carly Fiorina.
Confronted with weakening demand in the PC market, HP is making a "bet on the future" Fiorina recently told
CNBC
, predicting an enterprise boost for the company.
If he is pushed out by the board, however, Apotheker will be unable to deliver this vision.
Apotheker's ouster would also contribute to the image of a "revolving door" at HP. The prospect of three different CEOs running the company in just two years hardly spells stability, something desperately needed in an uncertain economy.
While Apotheker has certainly come in for his share of criticism in recent months, big questions are also being asked about the effectiveness of the HP board.
"We think that Leo Apotheker is taking the fall for the board," explained Harry Rady, CEO and Portfolio Manager of Rady Asset Management, during an interview with
CNBC
. "The problem here is bigger than the CEO -- this is a fundamentally broken company."
Getting rid of Apotheker, then, would do little to resolve the underlying problem at HP. With a lack of effective direction permeating the company's top echelon, Rady urges the HP board to take a long, hard, look at itself.
"This big, fumbling company, with a new CEO or not, will continue to struggle," he said, highlighting the need for better direction. "Throwing out the CEO and the next 2 or 3 CEOs is not going to do that."
--
Written by James Rogers in New York
.
>To follow the writer on Twitter, go to
http://twitter.com/jamesjrogers
.
>To submit a news tip, send an email to:
.