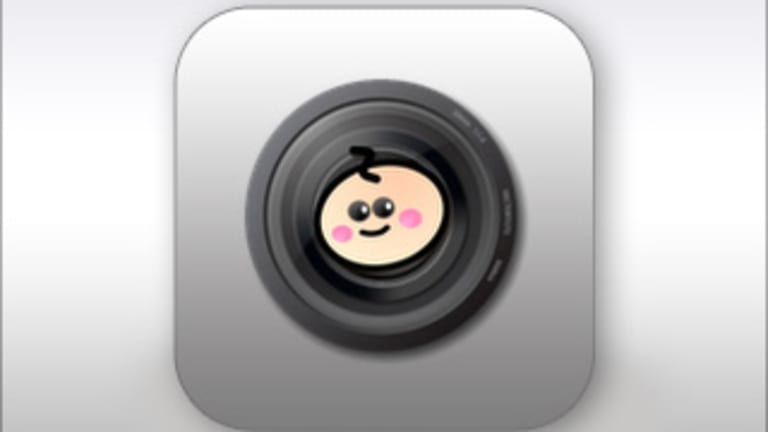 How Your Android Can Babysit, Print and Access Your PC Remotely
These apps turn a phone's Wi-Fi into a baby monitor, a TV remote or computer keyboard and more.
DENVER (TheStreet) -- The Wi-Fi feature on your Android phone can do much more than just speed up your Internet connections or set up a hotspot for your friends.
How about turning your phone into a mobile baby monitor? A TV remote? Or using your computer keyboard to type on your phone?
All that and more is possible with the following Apps.
Watch the baby
Anyone with a new baby has likely looked into the cost of a baby cam and knows they are an investment. But if you need to quickly set up a baby cam and don't want to invest in hardware, use what you have.
An Android phone and some sort of computer monitor (you have those around, right?) Add the
BabyCam Monitor
app from Dooblou, set your phone near the baby's crib and then get back to work in your home office.
Pull up the live video on your web browser or another Android device. Yes, this means you won't have your phone with you but think of the peace of mind.
And yes, you can silence the phone so calls won't wake a sleeping baby.
;
Pros:Simple and cheap mobile baby camera. Cons:Loss of phone while baby sleeps. + BabyCam Monitor, $2.99.
View a file on the home PC while miles from home
Apps like
Splashtop Remote Desktop
let your phone directly control your computer even when you're miles away from home or the office - a handy feature if you forgot to get a file off the hard drive.
Splashtop combines a phone app, software for the PC, a password and Gmail account to connect the two.
From a phone's screen, users can view exactly what's on their PC screen, including watching Hulu videos.
Of course, a caveat is you're viewing a much smaller screen, plus the remote computer must be left on. But when you're in a bind and your PC is miles away, this is the next best thing to trekking back home or the office.
Pros:Get files off a computer from miles away. Cons:Computer must be on; speed depends on Wi-Fi. + Splashtop Remote Desktop, $4.95.
Print
It may be odd to some that in this digital age, one still needs a printer. But as you may have guessed, there's an app for that if you need it.
To do this for free, you must connect a printer to the
Google
Cloud and then download an app like
Cloud Print
. Google Cloud turns almost any home or office printer into one accessible from any Internet connection.
With Cloud Print, just open the app to send just about anything on your phone to that remote printer.
If you want to avoid Google, the $12.95
PrinterShare Premium
app scans the room in search of nearby Wi-Fi, Bluetooth or remote printer (connected to a PC with PrinterShare's software) and sends the document accordingly.
PrinterShare also can access Google Cloud printers.
Pros:Print even when you're nowhere near a printer. Cons:Must be near the printer to get the printout. + Cloud Print , free. + PrinterShare Premium, $12.95.
Transfer several files fast
WiFi File Explorer Pro
is a quick way to move multiple files from phone to computer without a cable or going the convoluted route of social networks or email.
Just type your phone's IP address into a PC's web browser - don't worry, it tells you exactly what numbers to type. Then choose all or just a couple of files to move over. You can back up your whole phone with a few clicks.
File transfer goes both ways so you can quickly moves files to the phone. And we know that developers at Dooblou read comments.
Based on security-minded criticism, the app now stops the service when you hit "back" or "home" so there's less threat of interlopers accessing your files. Transfers also work between mobile devices, including the
Amazon's
Kindle Fire.
Pros:Fast way to wirelessly transfer a bunch of files phone to PC or other mobile device. Cons:Must be near a computer and on same network. + WiFi Explorer Pro , 99 cents.
Connect a keyboard or turn phone into a keyboard
If typing on a virtual keyboard is a pain and you're sitting near your computer anyway, the
WiFi Keyboard
app uses a computer keyboard as its main input method.
The phone and PC need to be on the same network but you don't need to download extra software for the computer.
Why would you need this? As one user remarked, "Perfect for when you don't want to look like you sat at your desk texting on your phone all day."
The opposite is true too with the
Remote Droid
app from Joshua Sera. The app, popular among users who want to control their PC-enabled TV from the sofa, requires a bit of
Java software
on the computer to turn the phone into a wireless keyboard and mouse. You may need to tweak the computer's firewall to allow the wireless communication and thankfully, Sera's got that how-to covered on the app's
support page
.
Pros:Handy alternative to a media-TV remote; sneaky way to hide text-messaging obsession. Cons:May need to adjust firewall ports for devices to communicate. + WiFi Keyboard, free. + Remote Droid , free ($1.99 version offers automatic connection and upgrades).
Control a TV
For those times you misplace your TV's remote, let your phone take its place with a variety of apps out there.
It seems that just about every TV maker or TV service provider offers a remote-control app that uses Wi-Fi to control the device.
A nice benefit of such apps is that your phone provides an arguably easier-to-use keyboard for typing long searches.
Just make sure the phone and TV or device is on the same Wi-Fi network.
Pros:A second remote, easier to type and most apps have extra features. Cons:Not guaranteed. Works only with certain TVs, set-top boxes and devices on same home network. + LG networked TVs (or try this one). + Samsung TVs, Blu-ray players . + Panasonic Viera . + Google TV . + Dish Network . + DirecTV . + Time Warner Cable . + Comcast Xfinity TV . + Verizon FiOS . + TiVo . + Roku: Just released an iPhone app but doesn't have one yet for Android. There are third-party Roku remotes you can try.
Tamara Chuang is an outside contributor to TheStreet. Her opinions are her own.