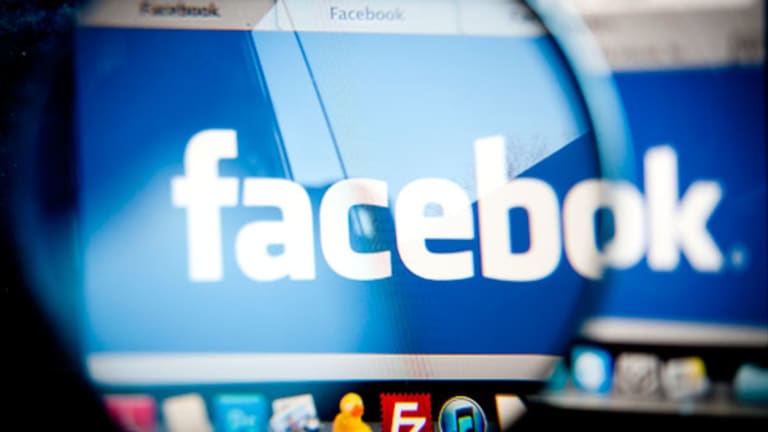 How WhatsApp Helps Facebook Hit $80
The purchase of WhatsApp has strengthened Facebook's dominance in the white-hot area of mobile social networking and it could wind up being a huge money maker as well.
NEW YORK (TheStreet) -- The social networking market, especially the mobile part of it, is beyond white hot, and Facebook (FB) - Get Free Report is the most well known of the group.
With the recent purchase of WhatsApp, not only has Facebook strengthened its dominance in mobile messaging, but the acquisition could wind up being a huge money maker for the company as well.
Sterne Agee analyst Arvind Bhatia raised his price target to $80 on the social networking giant on the view that WhatsApp allows Facebook to monetize in a completely new way. Bhatia says WhatsApp, which currently has around 465 million users, could reach 2 billion by users by 2021 and generate $3.65 billion in revenue that year, with an 80% EBITDA margin.
"Long-term we think WhatsApp could reach 2B users and generate ARPU of $2.50 at 80% margins," Bhatia wrote in the note. 
Facebook shares were higher in early Wednesday trading, up 0.5% to $70.20.
Bhatia also boosted 2015 and 2016 revenue estimates significantly due to the pending purchase. He now expects Facebook to generate $14.3 billion and $18 billion in revenue in 2015 and 2016, up from a prior view of $14 billion and $17.3 billion, respectively.
With the advertising market being a $600 billion global market, Facebook is quickly becoming a dominant player, judging by the company's fourth-quarter results.
The Menlo Park, Calif.-based social network earned 31 cents per share on $2.59 billion in revenue, as advertising revenue jumped 76% year-over-year to $2.34 billion. "While growth with brand marketers has been good, we believe FB would like to see stronger growth in this segment and believe this represents an opportunity in the medium term," Bhatia penned in his note.
As more advertising continues to shift from offline to online, Facebook obviously stands to benefit, given its 1.23 billion users. According to eMarketer, on-line advertising revenue is slated to hit $173 billion by 2017, up from $118 billion last year.
Perhaps an even bigger benefit for the company is the growth of the mobile ad market, which according to eMarketer, will reach $63 billion by 2017, up from just $18 billion last year. Facebook ended the fourth-quarter with 945 million monthly active users (MAUs), including 556 million DAUs, up 49% year over year.
Yet, the revenue opportunities don't stop there, especially with WhatsApp.
"Additionally, with the recent acquisition of WhatsApp, FB will participate in the $120B SMS market worldwide," Bhatia wrote.
There's also the potential for Instagram monetization (Instagram recently started introducing ads), video ads on Facebook and the potential for voice services on WhatsApp, which may be slated to come in the second-quarter of this year.
Both Facebook CEO Mark Zuckerberg and WhatsApp CEO Jan Koum have noted the near-term focus for WhatsApp is to contine to build its user base. Zuckerberg argued that $19 billion for WhatsApp was cheap. Yet, major monetization will eventually come to WhatsApp. Bhatia said that sholuld kick-in sometime in 2015 and start to "accelerate in 2016 and beyond."
Instagram monetization and video ads on Facebook and voice services on WhatsApp (possibly in 2Q) are potential near-term catalysts to shares of FB.
--Written by Chris Ciaccia in New York
>Contact by Email.