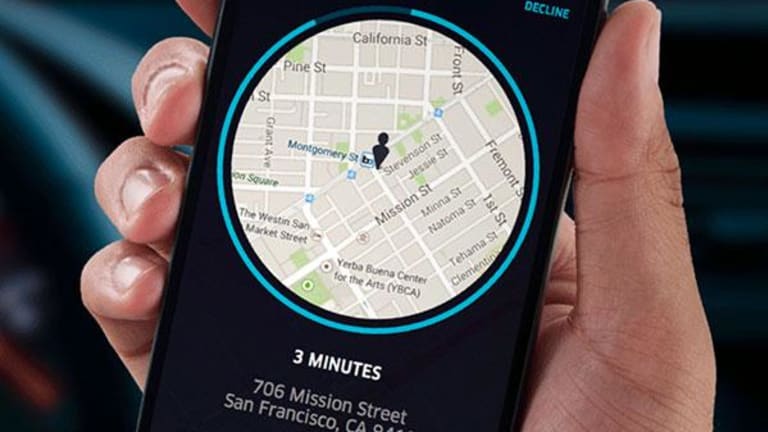 How Uber's Increasing Risk for Bicyclists--Tech Roundup
Uber's self-driving technology has shown an increased risk for those on bikes.
Editor's pick: Originally published Dec. 20.
Last week, we noted how Uber is facing a self-driving car issue in that it has not applied for permits from the state of California. Despite this, the company is testing its new technology in San Francisco, arguing that it's not actually breaking any rules.
The state clearly disagrees, but it doesn't look like Uber is going to rush out and apply for the $150 permit. Instead, it will continue operating as it is, and see how the whole State of California vs. Uber thing plays out.
However, there are reasons the state requires a permit and part of it might just be safety. According to The Guardian, "Uber has admitted that there is a 'problem' with the way autonomous vehicles cross bike lanes."
The added risk to bikers has many questioning the company's judgement to forge ahead with or without the permit until the issue is resolved. While there is a set of engineers in the self-driving vehicle at all times, it still has some consumers concerned for the safety of bicyclists.
This comes just after someone filmed a self-driving Uber blow through a red light in San Francisco, although the company has suspended the driver and explained that they were in control of the vehicle at that particular time.
There's elaborate fraud and then there's this.
According to the cybersecurity firm White Ops, a group of Russian hackers have created one of the most elaborate -- and possibly profitable -- online schemes to date.
Breaking it down is difficult, but we'll give it a try. Referred to as Methbot, the strategy revolved around acquiring large swaths of IP addresses, establishing them around the U.S. and creating fake accounts. From there, the group made it appears as though these were real, active users that were subjected to advertising.
It is through the advertising that this group collected their money for fake page views and video impressions, although advertisers weren't aware of the fraud.
According to reports, the group garnered more than $180 million from the ad industry. "This is a very advanced cyber operation on a scale no one's seen before," according to WhiteOps COO Eddie Schwartz. It is now making up to $5 million per day.
While ad firms are sure to feel duped, it raises other questions as to what companies may also be effected. As a whole, the online advertising business has had some bruises this year.
While the operation is only a small portion of overall ad spending, Facebook (FB) - Get Report has also self-reported its own ad numbers that accidentally inflated the real results.
Are advertisers simply paying too much for sham views? That may be a stretch, but it wouldn't be surprising to see the industry fall under a closer-looking microscope in 2017.
Shares of Facebook closed at $119.07 Tuesday, down 0.1%.
We've got liftoff! Drone company Flirtey has teamed up with 7-Eleven to deliver items to customers. These products can include hot and cold food, along with over-the-counter medicines.
Right now, it only appears the service is running in Reno, Nevada and in its first month of operation the duo made 77 deliveries.
While 77 deliveries is far from futuristic, it certainly shows the potential. We've heard of Alphabet's (GOOGL) - Get Report and Amazon's (AMZN) - Get Report efforts to use drones for delivery, but this is still one of the first situations where customers can actually place an order via an app and have a drone deliver the goods to their doorstep.
As time goes on, it will be interesting to see how all parties adapt to the new technology. Meaning, how regulators, companies and customers adapt to their new delivery man.
This article is commentary by an independent contributor. At the time of publication, the author held no positions in the stocks mentioned.