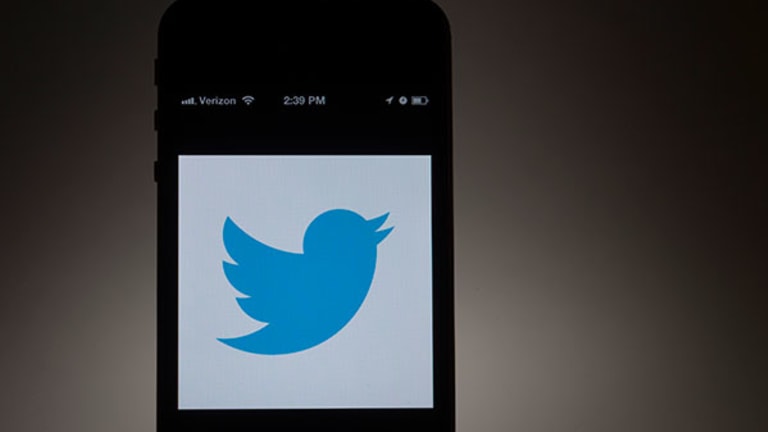 How Twitter Intends to Make Itself Easier to Use for Newcomers
Twitter's newest feature is just the latest in a string of improvements designed to fix some of the service's most confusing features.
SAN DIEGO (TheStreet) -- Twitter (TWTR) - Get Twitter, Inc. Report is on a fix-it mission to make its social network more user friendly and, perhaps, to boost its number of users in the process.
Late Monday, the social network altered the format of its "quote tweets" in a way that makes its easier for members to reshare tweets with less confusion. The change, added to the company's iPhone and Web apps, is a much-needed functional and cosmetic improvement that should help its newest users acclimate more easily to the service.
The feature is just the latest in a string of improvements designed to hold the attention of the social network's users and fix some of the service's most confusing features.
With the change, users who opt to share another person's tweet using the quote option can keep the original tweet intact and still tack on their own comments, without obscuring the original source of the tweet or altering its content. Previously, the format was undefined, often making it difficult to understand the contents of a quoted tweet.
In recent months, the company has added the ability to upload videos, improved its private messaging feature to support links and groups, and rolled out a mobile feature known as "While You Were Away" to recap top tweets. There's also "Instant Timeline," which automatically creates a timeline of tweets for new users on mobile based on their interests.
On Tuesday, Twitter's shares soared more than 3% to $52.45 on unsubstantiated whispers that the social network is defending itself against takeover bids.
Twitter's rapid-fire release of service improvements over the past six months has helped to win back Wall Street's approval. Investors had soured on the company after several quarters demonstrated a pattern of slowing user growth. Twitter reported a total monthly audience of 288 million active users in its fourth-quarter earnings report, adding just four million net new users over the previous quarter. Since the company went public in the fourth quarter of 2013, it's added 47 million users around the world.
The company has a noticeable turnover problem, as identified by management and evidenced by the latest survey from analyst firm MKM Partners. More than 40% of inactive users tried Twitter a few times and quit, according to the survey.
People who sign up for Twitter but stop using the service are "by far" the company's No. 1 opportunity, CFO Anthony Noto told investors at an investor conference last month. "It's a number we all look at everyday as an operating committee," he said.