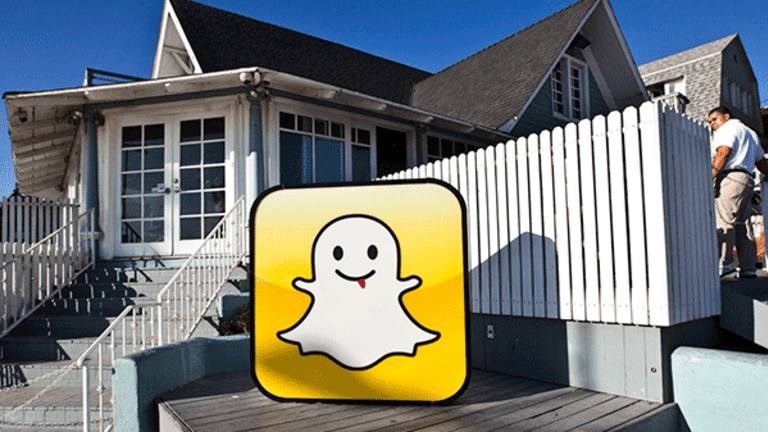 How This High School Hit the Lottery With Snap Investment -- Tech Roundup
Silicon Valley's Saint Francis High School stands to bring in tens of millions of dollars when Snap goes IPO.
When a high-profile company finally goes public, who makes all the money? Well, it depends on the situation. Founders, management, angel investors and venture capitalists are the ones who usually reap most of the rewards.
In the case of Snap Inc., the parent of Snapchat, it's mostly the same situation. Its founders will likely become billionaires overnight; mutual funds and venture capitalists who have big stakes will see a windfall as well. But so will a high school.
Saint Francis High School, a Mountain View, Calif.-based Catholic high school, stands to make tens of millions of dollars thanks to a position the school's endowment fund has in Snap.
Someone at Saint Francis isn't just reading books. They've got a keen eye for savvy investment opportunities as well. Back when Snap was a young company, most people bashed the business for only having "eyeballs" instead of ad revenues -- something that reminded a lot of investors of the 2000 dot-com bust.
The school is believed to be one of the earliest investors in Snap. The company is expected to IPO later this week and could draw a valuation of more than $20 billion.
As companies like Apple (AAPL) - Get Apple Inc. (AAPL) Report and Samsung (SSNLF) continue to dominate the smartphone market, smaller players are looking to keep taking market share. Specifically, a revitalized BlackBerry undefined is hoping its new partnership leads to greener pastures, while Nokia (NOK) - Get Nokia Oyj Sponsored ADR Report is looking for rebirth as well.
BlackBerry has teamed up with TCL, a Chinese manufacturer, to produce and license the KEYone device. Nokia, on the other hand, is taking a different approach. Unlike many of today's top-of-the-line smartphones, the company is releasing the Nokia 3310, a $52 feature phone.
While it may be lacking high-tech features, it does have a 22-hour battery life when talking on the phone and can stay on standby for a month. Of course, it also has the fun, classic game of "Snake." The device is available in four colors.
As you may recall, Nokia's handset business was purchased from Microsoft (MSFT) - Get Microsoft Corporation (MSFT) Report , but eventually written down as the unit was not successful. HMD Global has started working with the Nokia name and has been producing the devices. The Finnish company is hoping that the Nokia name resonates with customers who are looking for basic feature phones.
Shares of BlackBerry closed at $7.10 Monday, up 0.3%.
Sony (SNE) - Get SONY GROUP CORPORATION SPONSORED ADR Report is a jack-of-all-trades tech player. Some people think of movies. Others think of Playstation, smart contacts and virtual reality, while others remember the classic Walkman.
In any regard, Sony's got a lot of reach when it comes to the technology market. This time though, it's got another leading-edge idea up its sleeve. When Sony first unveiled the concepts of a projector that could be used as a touchscreen on any surface, it was buggy and inconsistent.
Now though, the Xperia Touch has been much improved. The company plans to launch the device in the spring, priced at 1,499 euros or about $1,587. It will first come to Japan and Europe, and eventually over to the U.S.
According to the specs, the projector can do both horizontal and vertical images up to 80 inches. However, at 80 inches the device's touchscreen loses its touchscreen ability.
The company is trying to work out the kinks on that issue, but still, projectable touchscreen capabilities is pretty impressive and one can see how that would improve productivity at the workplace or at least make a meeting a bit more fun.
Shares of Sony closed at $30.78 Monday, down 0.6%.
This article is commentary by an independent contributor. At the time of publication, the author held no positions in the stocks mentioned.