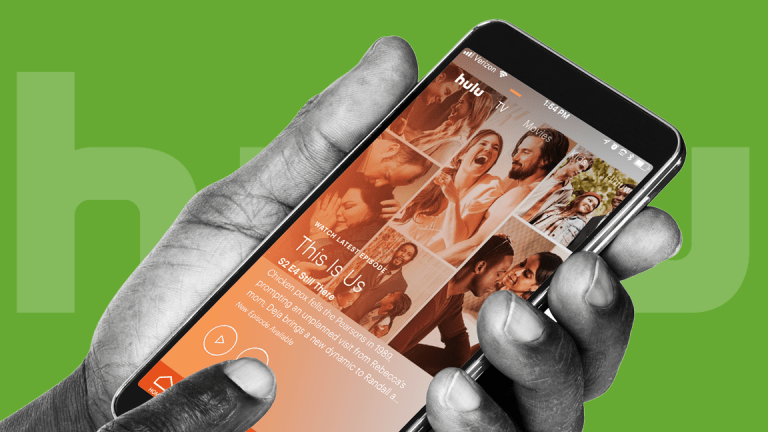 Hulu, the content streaming television platform, has a multi-tiered payment structure that escalates with the more benefits offered.
Here's a breakdown, from the Hulu website.
How Much Does Hulu Cost by Subscription?
Basic Hulu at $5.99 per month - With this service level, the consumer will see commercials and does not qualify for live television.
Hulu (no ads) at $11.99 per month - At this pricing level, the consumer avoids seeing virtually all commercials (some do appear due to contractual obligations, but only at the beginning and end of shows), but does get access to both streaming content and live TV.
Hulu + Live TV at $44.99 - At this level, Hulu customers get streaming content, have access to live TV, but will see some commercials.
Hulu (no ads) at $50.99 per month - This is the premium level for Hulu customers. At this level, you earn live TV access, full content streaming access, and the customer avoids all commercials.
All pricing levels enable users to watch Hulu on all of their digital devices. Additionally, all platforms offer access to the major "for pay" broadcast channels, like HBO, Showtime, Cinemax, and Starz.
Historically, Hulu was free, at least on a limited basis. In 2016, the company went from a "free of charge" basic platform to one that started at $7.99 per month, a figure that fell to $5.99 for basic content in early 2019.
Hulu pricing does have some tweaks involved, mostly to the customer's benefit:
Hulu allows customers to create six different profiles per account.
You can put your Hulu account "on hold" for up to 12 weeks if you're traveling.
If you are in the ("have to watch commercials" category) Hulu gives you viewing options. For example, viewers have the option of watching a show's commercials all at once, before the start of a show. After that, there are no commercials during the show.
What Is Hulu?
Hulu is a video content streaming service that offers viewers a slew of content options, including live television, new and popular documentaries, full length-feature films, and access to content from other video streaming services.
Hulu makes its bread-and-butter from streaming new television programs, streaming popular TV shows to its main audience in the U.S. and Japan (Hulu is not available in Europe, Asia (besides Japan), Australia, South America, or Africa.)
Hulu is different from primary competitors like Netflix (NFLX) - Get Netflix, Inc. (NFLX) Report and Amazon (AMZN) - Get Amazon.com, Inc. Report Prime in that it offers viewers access to live television shows from the main TV networks. Hulu consumers don't have to wait long - new network shows often show up on the Hulu platform only a day after originally airing on its network.
Also, by using video streaming services like Hulu, Netflix, and Amazon Prime customers avoid having to pay cable TV provider fees (hidden or not), don't have to pay for equipment rentals, and don't need to wait around for a cable installation appointment to get their video content up and running.
Hulu says it would love to expand its network of services to countries outside the U.S. and Japan, but is restricted from doing so due to broadcast contract right clearances in specific countries. Hulu also reports it's currently working on those contract rights and expects to be up and running in major countries soon.
On the user front, most of Hulu's customers come from younger demographics, including 18-to-29-year-olds.
Hulu says that 18% of demographic watches programs on the service several times per day. In 2017, 30% of all Hulu subscribers were millennials, a figure that should grow given the upward trend of cable viewers "cutting the cord" and transitioning over to streaming video services like Hulu.
Hulu's History
Founded in 2007, Hulu originally started out as a joint partnership between several entertainment giants, including Disney (DIS) - Get Walt Disney Company Report , Time Warner (TWC) , 21st Century Fox, and Comcast (CMCSA) - Get Comcast Corporation Class A Report . The joint venture initially wanted the streaming content service model to service the needs of television networks on personal computers and original content wasn't part of the plan.
As Hulu expanded, the service branched out to not only broadcast on laptops, e-readers, tablets, and mobile phones, and on actual TVs, too. Hulu began developing its own content and soon targeted live television broadcasts, which led to a shift in the company's pricing models (see above) in February, 2019.
In fact, Hulu's strong connections to the major television brands gave the company an inside track to live television streaming, giving it a big leg up on its competitors, as it offers more live TV streaming options than anyone else in the marketplace.
Plus, Hulu's tight connections to Disney, Time Warner, and 21st Century Fox gave the company access to some of the best movie and documentaries available, give the company yet another edge in the competitive content streaming marketplace.
Today, Hulu is one of the world's largest streaming content services, with 25 million U.S.-only  subscribers on board as of January, 2019 - that's up from 18 million subscribers in 2018, and up from five million subscribers in 2013, the company reports.
Hulu is also currently is the only streaming service to offer content from all of the leading U.S. broadcast networks, including ABC, CBS, NBC, Fox, CNN and ESPN, among others. The company also has deals with leading entertainment industry figures like George Clooney, Reese Witherspoon, Mindy Kaling, Lorne Michaels and Elizabeth Banks.
Jason Kilar was tapped as the first CEO of Hulu, while NBC Universal developed the first piece of content on the Hulu platform.
Hulu Usage Tips
Use these tips and strategies to maximize your Hulu viewing experience.
Adding favorites on Hulu is easy. If you like to keep track of your favorite programs on the Hulu platform, it's easy to do so. Just hover your cursor on the show's profile tab and move it over to a carousel that sits atop the Hulu program profile page. Once you're there, click the "+" button and your show favorite will automatically be added to your "My Stuff" Hulu page. Find it at the top of Hulu's main web site page.
Add a la carte premium channels. You can add premium channels like HBO, Cinemax, Showtime, and Starz. You'll pay an extra premium on premium channels - about $9-to-$15 a month depending on the channel - but you can add them in a bundle or one at a time. Do so using Hulu's Premium Add-Ons section.
Get Hulu access overseas. Since Hulu only operates in two countries, chances are that if you're overseas, you can't access your Hulu account. When you're outside of the U.S., you actually can access your Hulu account via a virtual private network. You'll have to pay to do so, but VPN options for any streaming service will do the job - PC magazine has a good list.
Catch Hulu on your big screen television. It's perfectly fine to watch Hulu on your laptop or even your mobile phone, but nothing beats watching "event broadcasts" like Game of Thrones on the big screen. Get the job done there by getting and installing the Hulu app. Just open the app, open your account, and Hulu easily walks you through the process. Just know you'll need a smart TV to use Hulu on the big screen.
How to close your Hulu account: You can also easily cancel your Hulu account without having to jump through any hoops. Go to your Hulu account page and you'll see a box titled "Cancel Your Subscription". Just click on the "box" tab, click through the "pause account" option and continue on to the next box (continue to "cancel"), and simply cancel your Hulu account.
If you're mulling over the idea of cutting the cable cord, turning to Hulu is an intriguing option. It's cheap to use, even at its highest price tiers, has plenty of viewing options, and if you change your mind, you can easily cancel your account.
That's exactly why the cable companies fear Hulu - it's one of the biggest threats to their existence in the entertainment marketplace and it's not going anywhere - and neither is its growing numbers of customers.