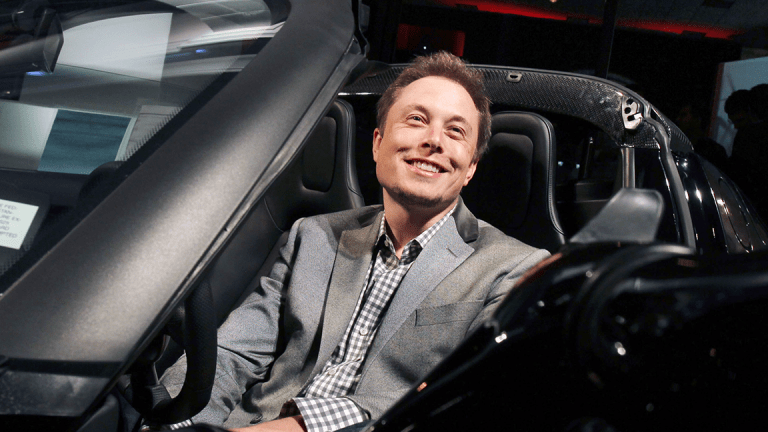 Tesla Went Public 8 Years Ago Today: Here's What the Company Now Looks Like
The electric vehicle maker is one of the most heavily shorted stocks on Wall Street -- here's what investors should know about its history and background.
Tesla Inc. (TSLA) - Get Tesla Inc Report , helmed by CEO Elon Musk, is the most shorted stock on Wall Street. However, Tesla is a lot more than just a stock to many investors.
The electric car company was founded in 2003 by Martin Eberhard and Marc Tarpenning. Musk didn't get involved until 2004 yet took on such a significant role that he is considered one of the company's co-founders. The Roadster was the first car produced by Tesla. It was an all-electric vehicle that used lithium ion batteries and was released in 2008. The same year, Elon Musk become CEO. He took the company public in 2010. Musk earns $1 a year in salary as Tesla's CEO, but is compensated heavily through stock and performance-based bonuses.
Currently, Tesla is a leader in the self-driving space and features Autopilot on all its cars. Tesla has two Gigafactories, which produce batteries and other equipment for the cars, solar panels and Powerwalls for Tesla's SolarCity division. The company plans on building additional Gigafactories in China and Europe.