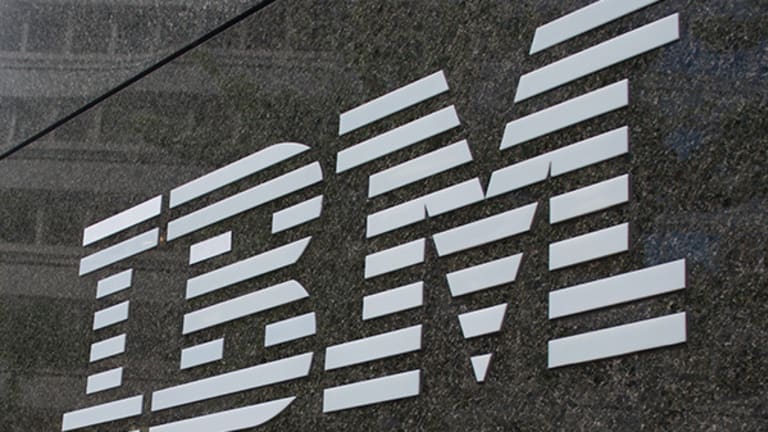 How IBM Will Help Brands Understand Tweets Better Using Analytics
IBM is putting tweets to work inside its Watson Analytics service so that brands and marketers can predict market trends and keep their customers loyal.
SAN DIEGO (TheStreet) -- Your tweets have more power than you think -- a lot more -- with a new service from IBM (IBM) - Get International Business Machines Corporation Report designed to help marketers and brands pluck out insights from the 500 million tweets that flow through Twitter on a daily basis.
As part of an ongoing collaboration with Twitter (TWTR) - Get Twitter, Inc. Report, IBM is putting tweets to work through its new Watson Analytics service so that businesses can tap Twitter's archives for business purposes such as forecasting demand, identifying ideal customers, boosting sales and keeping customers loyal. Watson Analytics, first launched in December, is a web-based tool that helps businesses make sense of their various data sets. Access to the newly offered Twitter data will cost $20 per month.
IBM has also added the Twitter data to its developer platform, known as BlueMix, where app developers can build, manage, and run their web and mobile apps.
"People are stepping up to the microphone to express their opinion on various things, so Twitter lends itself for looking to see what the trends are," said Alistair Rennie, general manager of IBM analytics.
IBM declined to disclose the financial terms of the relationship.
Rennie noted that Twitter's data are unique in that tweets are public, replete and they date back several years. "We think that there's a need for every business person to be able use this kind of market insight in their daily decisions."
For example, a manager of a grocery store could use Watson Analytics to look at relevant tweets and find the factors, or combination of factors, that are driving new customers to the store, Rennie said.
The addition of Twitter data to Watson Analytics marks some of the first publicly available fruits of IBM's partnership with the social network, cemented in October of last year. The arrangement provides the technology services company unfettered access to Twitter's entire digital warehouse of data. The pair aim to help marketers better understand current and prospective customers.
By passing the data on to IBM, Twitter gets in front of an important audience that, it hopes, will spend more money advertising on Twitter.
Twitter makes a small sum from selling raw data to analytics companies through its data partner Gnip (acquired for $134 million last year), but the social network is primarily in the advertising business. Twitter brought in $47 million from its data licensing business in the fourth quarter of 2014, which was less than 10% of total revenue for the quarter.
IBM, meanwhile, hopes the subscription offering will have wide-ranging appeal and support the growth in its business analytics business, which accumulated $17 billion in revenue in 2014, up 7% over 2013. IBM's total revenue in 2014 was $92.8 billion, down from $106.92 billion in 2011.
The mutually beneficial data relationship mirrors, in part, the newly crafted arrangement between Facebook (FB) - Get Meta Platforms Inc. Class A Report and its data-processing partner DataSift. The world's largest social network is making available a new product called "Topic Data" to select clients through DataSift. The data processor is helping Facebook package opinion data from posts to provide marketers with a summary of how people are talking about products, activities, events, brands and industries.