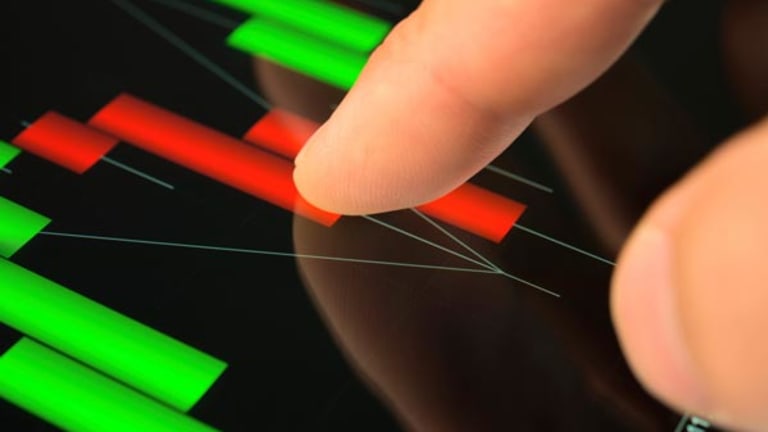 How Fast Are 4G Phones, Really?
Just how fast are 4G phones, really? As all major carriers roll out 4G networks, we examine the technology and the hype.
NEW YORK (TheStreet) -- With the 2011 Consumer Electronics Show in Las Vegas right around the corner, tech's focus has turned to new gear.
In particular, tech watchers await the next generation of smartphones -- and for 2011, that means ones that will run on brand-new 4G networks.
AT&T
,
Sprint
(S) - Get SENTINELONE, INC. Report
,
T-Mobile
(DT) - Get Dynatrace, Inc. Report
,
MetroPCS
(PCS)
and
Verizon
(VZ) - Get Verizon Communications Inc. Report
have already started touting their 4G networks and wares.
But just how fast is 4G, really? It's not an easy thing to pin down.
There really isn't an official definition that says how fast 4G wireless networks should be. The International Telecommunication Union, the group that sets standards for Europe and the rest of the world, said in November that 4G is defined only as a network capable of download speeds of 100 megabits per second (Mbps).
But earlier this month, the
and said 4G should include the current WiMAX, LTE and HSPA deployed by the top U.S. carriers.
Current High-Speed Networks -- 3G and 4G
In terms of sheer speed -- disregarding things like network congestion that slows them down -- these are the current high-speed 3G and 4G standards currently available in the U.S.
EV-DO (Evolution-Data Optimized). 3G. Works on CDMA and TDMA networks. In its latest form, called Rev. A, it's supposedly capable of data speeds approaching 3.1 Mbps. Carriers that use it: Sprint, Verizon.
UMTS (Universal Mobile Telecommunication System) and HSDPA (High-Speed Download Packet Access). 3G. Supports GSM-based networks all over the world. On paper, UMTS/HSDPA systems supposedly support speeds up to 14.4-Mbps. Carriers that use it: AT&T, T-Mobile.
HSPA+: T-Mobile calls it 4G; the carrier said it has rolled it out to 100 cities across the U.S. On paper, this network supposedly provides as much as 42-Mbps down-links.
WiMAX: 4G. Most mature 4G network in the U.S. Mobile WiMAX is said to offer peak data rates of 128 Mbps down-link and 56 Mbps up-link. The next version of WiMAX aims to run at 1 Gbps (that's 1,000 Mbps) for stationary reception and 100 Mbps for mobile users. Available in 71 cities across the country. Carrier: Sprint Nextel.
Sprint 4G phones that run on WiMax: HTC EVO and
Samsung
Epic.
LTE (Long Term Evolution): 4G. Officially, LTE offers speeds of up to 100 Mbps in the down-link mode and 50 Mbps for up-links under the best conditions. (Stay tuned -- TheStreet will soon be posting tests of LTE smartphones). Carriers: MetroPCS (in nine markets), Verizon (in about 40 cities), AT&T. Currently, MetroPCS sells one 4G handset -- the Samsung Craft -- and Verizon sells modems that operate on its LTE data network.
At next week's CES, we expect to see a slew of new 4G-connected devices, from
Verizon's rumored HTC Thunderbolt
to more modems, tablets running
Google
(GOOG) - Get Alphabet Inc. Class C Report
Android and other OS, as well as netbooks and laptops. Verizon could announce as many as six new LTE phones at CES, including models from
Motorola
(MOT)
(the Xoom?) and Samsung.
Unfortunately, it will take years for the two big 4G network infrastructures -- LTE and WiMax -- to be fully in place across the country. Still, carriers have already started warning that they'll begin phasing out 2G and even possibly 3G compatibility, which means that in the not-too-far-off future, users of 2G/3G cell phones will find that their handsets no longer work.
But with the new, innovative and fast 4G handsets being developed, smartphone users only stand to benefit from the progress. 4G will help assure the world that smartphones will retain their number one position in the consumer electronics marketplace for a long, long time.
--Written by Gary Krakow in New York.
>To follow the writer on Twitter, go to
http://twitter.com/TheStreet_Tech
.
>To submit a news tip, send an email to:
.