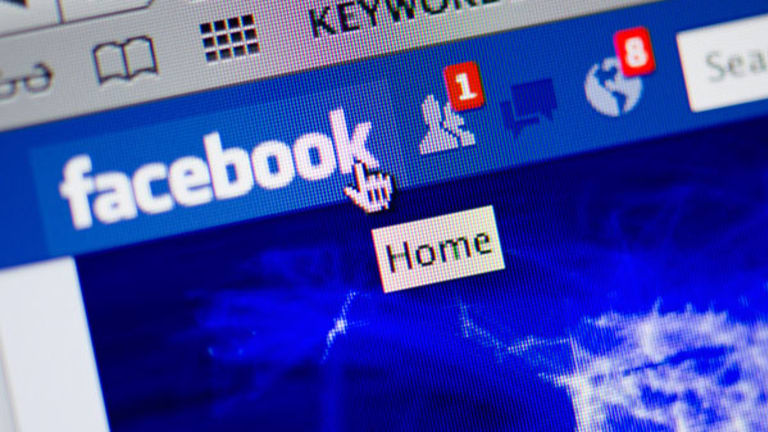 How Facebook Will Allow Users to Change Their News Feeds
As promised, the first batch of News Feed controls have arrived to help users "tune" the feed to fit personal preferences.
SAN DIEGO, CALIF. (The Street) -- Facebook (FB) - Get Facebook, Inc. Class A Report Friday delivered a set of tools to help its 1.35 billion users tweak News Feed to their liking. The launch comes less than 24 hours after CEO Mark Zuckerberg said that the company had heard "very loud and clear" from members who wanted more control over the content they see.
The new controls don't provide users with any radical ways to adjust News Feed, but do give insight into which accounts appear most frequently in their News Feed, and allow for quickly unfollowing a person (or people), Page, or Group they deem too noisy. Should a person take advantage of the granular controls, however, they can directly impact what stories appear in News Feed.
Specifically, starting Friday, Facebook users will have access to new settings that provide an overview of the people, Pages, and Groups they've seen most in the past week, as pictured below. The summary view provides an immediate way to unfollow or follow accounts users do or don't want to hear from respectively. A tap on the "Following" button will remove an account's stories from News Feed altogether, though members can see who they've unfollowed and click to follow again at any time.
Additionally, Facebook is giving users a new in-feed control to adjust how much content they see from a particular person or Page when they opt to hide a story.
"If you see a story you're not interested in or don't want to see, you can tap the arrow in the top right of that story to hide it. Starting today, when you hide a story you'll have the option to ask to see less from that person or Page," Product Manager Greg Marra explained in the company's blog post on the changes. "If you choose to see less, you are then given the option to unfollow them if you don't want to see any of their stories in your News Feed."
The new granular toolset, according to statements Zuckerberg made on Thursday, is designed to help the company deliver "the perfect personalized newspaper for every person in the world."
"[More control over News Feed] is something we've heard very loud and clear from a lot of people in our community, that it's very important to you," he said, noting that introducing additional options will remain a focus for the company in the year ahead.
Though introduced with the user in mind, Facebook's new controls risk further complicating its service and confusing its massive audience. Over the years, the social network has fudged with News Feed with mixed results. Most recently, Facebook had to completely backtrack from an overhaul of News Feed that made stories bigger and, ideally, better. The design, however, negatively impacted the number of stories people saw and hurt engagement, Zuckerberg said Thursday. Zuckerberg and Chief Product Officer Chris Cox chalked the blunder up to overlooking limited screen real-estate on smaller monitors and the complications associated with building features to please more than a billion people.
The News Feed settings for unfollowing people and Pages are rolling out now to users on desktop and mobile. The extra in-feed feedback options are available Friday on desktop and will arrive on mobile in a few weeks, the Marra said.
--Written by Jennifer van Grove in San Diego, Calif.
>Contact by Email.