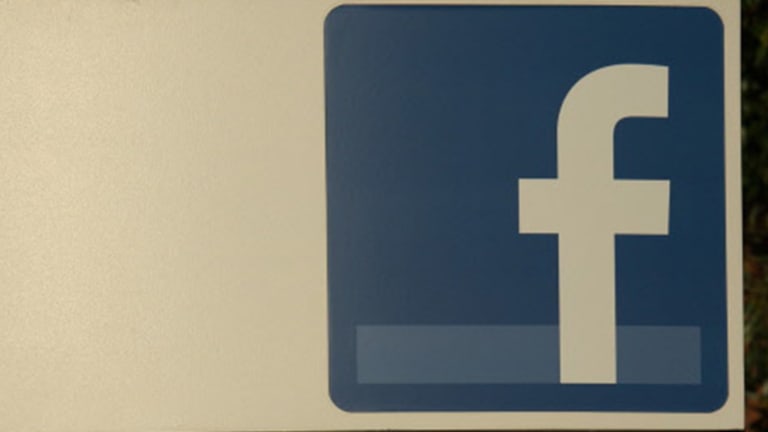 How Facebook Is Monetizing Its Messenger App
Facebook now allows people without a Facebook account to use its Messenger app, continuing to open the doors to monetization.
Facebook now allows people without a Facebook account to use its Messenger app, continuing to open the doors to monetization.
NEW YORK (TheStreet) -- Facebook (FB) - Get Report is now letting people use its messaging app without having to sign up for Facebook first, opening the door for further monetization of Facebook Messenger.
Non-Facebook users in Canada, the U.S., Peru and Venezuela will now be able to access the messaging app through a separate function on the app's home screen with only their phone number, name and photo.
The announcement comes as Facebook continues to make strives in monetizing its messaging app, which is currently the number one ranked app in the United States, according to app tracker App Annie. The original Facebook app is the second ranked app in the United States.
At its F8 Developer Conference in March, Facebook announced new ways for third parties to develop their apps so that they integrate into the Messenger app itself. In another attempt at monetization, Facebook said users would now be able to make payments to other Facebook users through the Messenger app. The company also announced ways for businesses to communicate directly with customers and accept payments from customers through the app.
"We launched the Messenger platform, which allows people to use creative new apps to have richer conversations," CEO Mark Zuckerberg said in the company's first quarter earnings call, held in April. "We also began rolling out payments on Messenger to give people an easy, secure way to send money to their friends. And we announced a new way for people to communicate with businesses using Messenger."
Zuckerberg said the social networking company has more than 1.4 billion monthly active users with 700 million actively using the Messenger app each month. The company generated $3.5 billion in revenues with $3.3 billion coming directly from advertising in the first quarter.
In an analyst note earlier this week, Deutsche Bank analyst Ross Sandler wrote how messaging will continue to be a growing source of revenue for the company, with his estimates showing messaging bringing in between $9 to $10 billion annually in incremental revenue by 2020.
"Messaging apps are proving to be the starting point in mobile with very high engagement, a strategic position that should reap enormous benefits as Facebook builds out platform capabilities like those seen today in APAC," Sandler wrote. "The opportunity is massive, and we think shares should get out of their current rut as investors start to grasp the enormity of messaging."
New users will have access to all of the current features available on Messenger such as photos, videos, group chats, voice and video calling and stickers.