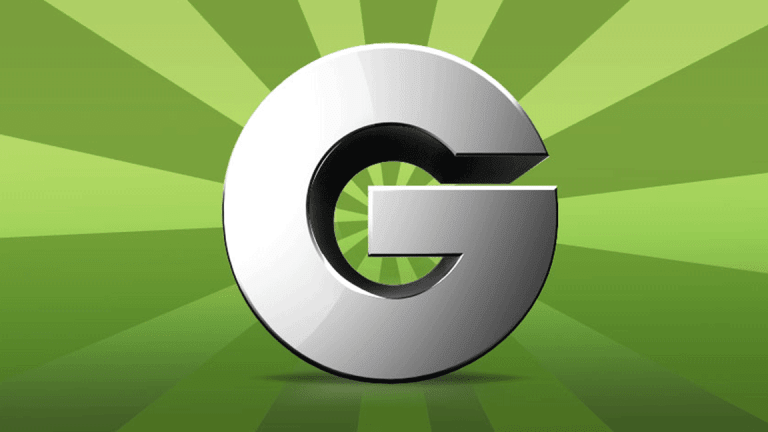 How Does Groupon Work and How Do You Get More Deals in 2019?
Groupon is a great platform for getting consumer deals, but only if you know what you're doing.
Consumers love deals, discounts and coupons, and that's exactly what they from Groupon, the world's largest source of online discount deals.
Whether it's 25% off at your favorite eatery or a two-for-one deal at your local golf course or yoga studio, Groupon delivers on its promise to save you money through the use of digital coupons.
The trick to maximize those discounts and deals is to know how to navigate Groupon to get the best possible deals.
What Is Groupon?
Groupon, founded in 2008, bills itself as a cash-back, online discount product and service platform that "gives your money back" when company consumers claim a deal. There's no cost to claim a deal, and once a consumer makes a claim on a deal, the deal can be used on an unlimited basis during the offer period.
By and large, deals can be as low as 5% or as high as 90% in limited instances, but Groupon notes on its web site that typical reward deals fall in the 15% to 30% range.
Groupon deals are found on the Groupon.com website, or via the Groupon app, available on iPhone and Android devices. All a user needs to do is sign up via the email address, or sign in using their Google or Facebook user names and password.
Structurally, Groupon's virtual coupons are split off into multiple categories, including toys, games, sports and leisure, entertainment and events, food stuffs, and technology gadgets, among other categories. Brand-wise, the site is loaded with familiar names like Auntie Annie's, Staples, Valvoline, Nike and hundreds of others.
Users can shop for discounts locally, and even get alerts if a retailer or business is offering a discount that day or week. Or, consumers can earn discounts across the U.S. or even globally.
Groupon is available to citizens of these countries: Canada, Poland, Mexico, Italy, Israel, Holland, United States, Japan, Brazil, Germany, France, Portugal, Turkey, Romania, Peru, Argentina, Belgium, Chile, United Kingdom, Spain, Greece, Sweden and Colombia.
Groupon earns its money through a commission it generates on every coupon it sells. Retailers and businesses that offer their goods and services on the site are promised a minimum number of deals that are sold.
When that threshold is reached, each deal coupon that is sold earns Groupon a 50% commission.
What You Get When You Join Groupon
In becoming a Groupon member, consumers can avail themselves of multiple platform features, including:
Alerts that steer you to discounts if you're in the vicinity of a store or business that offers deals on the site, and alerts to deals that are unique to your taste and needs.
The ability to print out coupons from retailers and businesses directly on the site.
The ability to narrow your Groupon searches based on your own unique needs - locally, nationally or internationally.
A "deal of the day" feature with discounted deals only available for a 24-hour time period.
So-called "getaway" deals that give users access to often deeply discounted travel deals that are available if the user books through Groupon.
Access to "Groupon Bucks", that gives users even bigger discounts on special purchases.
Access to an interactive site map that presents deals in a visual manner, giving the consumer an easier way to view deals.
A wish list where consumers can park special requests for deals, with no obligation to follow through on a purchase.
Businesses can tout their own products and services on Groupon Merchant, the platforms business channel.
The ability to get cash rewards back at favored eateries, via Groupon+.
Access to Groupon Gift Shop, where site shoppers can narrow down gift searches for family and friends.
The ability to be a Groupon affiliate partner where consumers can earn extra cash touting their own products and services.
A full, guaranteed 30-day return on any deal Groupon promotes on its site.
How Groupon Works
Here's a step-by-step guide on how to use Groupon to get the maximum advantage.
Sign up for Groupon on the site's "manage subscription" page and enter your email;
Include your zip code;
Enter your gender;
Enter your address;
Choose your preferred categories of deals and hit "done".
After you sign up, you're ready to start looking for Groupon deals, or having a deal find you.
Once you get comfortable using the site, select a deal and hit "purchase." Once that task is accomplished, Groupon issues a coupon for that particular deal, either through the company website, or via the mobile app.
Site users can easily print their coupons. Do so by clicking on the "name" button on the right hand side of the deals page, and then clicking on "My Groupons." That will take you to a web page where you can print out the coupon or gift card, and start taking advantage of the deal.
You can print your purchased Groupon by simply clicking onto your name on the right and clicking on "My Groupons". After searching for the Groupon you want to be printed, click on to the "Print Gift Card or Voucher" on the right of that deal. Now you have your Groupon printed and you can avail it of the services required.
Users should know that any Groupon deal comes with just two expiration dates.
The first deadline is for the deal itself, and the second deadline is for the coupon. Groupon is unique among deal sites because while the deal usually has a short deadline, say a day or two, the coupon is valid for a much longer period of time - often as long as six months.
Five Big Tips to Optimize Your Groupon Experience
Take these tips with you to get the most out of Groupon after signing up.
1. Read the fine print
Each deal is different and you'll want to know what your obligations are and what obligations Groupon and merchants doing business on Groupon have. Often, there are limits on Groupon deals, especially on time table usage of any deal discounts and coupons. Groupon consumers may also find that some deals are only available for new users, and won't have access to a deal. Make sure to check the deal contract language to make sure you know what you're getting - and getting into.
2. Make sure the deal really is a deal
Some, but certainly not all, Groupon merchants aren't above raising their prices before announcing a deal on Groupon, and offering a "deal" at what normally would be their usual target price. It's a time-honored retail sales gambit, and the reason why it's still around today is because the trick works. To ensure you're getting a good deal, do some research before buying a coupon. Check the average price for that three-day weekend in Key West or that "spa day" at a brand name hotel. If the average price is the same as the announced deal price, you're not getting a good deal.
3. Make your first coupon count
New customers are highly sought after by Groupon and tend to get some of the deepest discounts - often 30% or more - and first-time customers shouldn't let that bargain go to waste. If you're looking for a new big-screen television or are planning a big trip, set up a new account on Groupon and start looking for some serious discounts. Or, if you're already a member, have your spouse, friend or family member sign-up and grab a great deal.
4. Take advantage of Groupon+
Groupon+ offers a pretty good deal for users who tend to dine out frequently. Sign up with your debit or credit card and you'll be linked to all of the platform's participating eateries and bars. Then you can start shopping for deals and any purchases you make will bring back cash rewards when your credit or debit card is used to pay for the transaction. You'll get the rewards back on your Groupon account statement.
5. Watch out for 'Flash Deals'
Groupon Getaway offers travelers significant discounts, as much as 70% on so-called "flash deals." Those deals are only good for a limited amount of time (usually for a week or two.) Or, turn to Groupon's market picks that offer not only discounts, but also 5% in Groupon Bucks, which you can use to shop on the site.