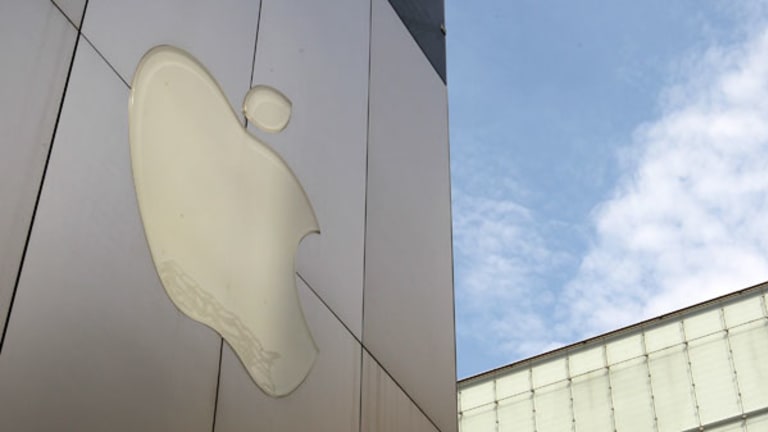 How Apple Will Boost Profits During the Holiday Quarter and Beyond
It will be an incredibly happy holiday season for Apple, at least by Citi Research's account.
SAN FRANCISCO, CALIF. (TheStreet) -- It will be an incredibly happy holiday season for Apple (AAPL) - Get Apple Inc. Report , at least by Citi Research's account.
The firm raised its 12-month price target to $135 from $120, and boosted estimates for the December quarter on expectations that Apple will post stronger revenue and increase profit margins from sales of its iPhone 6 and iPhone 6 Plus devices. "We reiterate our Buy rating and although Apple stock has increased +46% year to date (SP 500 +12%) our $135 target price equates to approximately 20% additional upside," Citi analyst Jim Suva said Monday in the firm's research note. 
Citi now estimates that Apple will post earnings per share of $2.67 for its fiscal year 2015 first quarter, which is 6% higher than Wall Street's average, according to Thomson Reuters, and the firm's own previous estimate of $2.52. The price target bump to $135 also reflects a 12.5% premium over the market's median target of $120 per share.
The firm's extra bullish outlook isn't just correlated to strong iPhone 6 and iPhone 6 Plus sales, which it does believe to be the case, but rather a belief, gathered from field work around the world, that consumers are opting for more memory. If true, this means that iPhone buyers are spending more on the pricier 64GB and 128GB models, which will have an noticeable ripple effect on top and bottom line numbers throughout 2015.
"This will drive not only sales but also stronger margins and EPS that we see lasting more than one quarter with carriers in the US allowing consumers to upgrade before their standard 2 year contract expiration, which we call Device Acceleration," Suva wrote.
Suva, however, noted that the Citi believes that stellar sales of the bigger phones are eating into sales of iPad, which may once again prove to be the weak spot on Apple's quarterly report. The firm negatively revised its full year 2015 iPad revenue estimate by 29% to $24.6 billion.
But clearly Citi isn't attributing too much downside to weaker iPad sales. Its remodeled estimates for the 2015 fiscal year are now: adjusted earnings per share of $8.44, $217.8 billion in sales, and gross margin of 38.8%. The company's fiscal year 2015 earnings estimate is close to 10% above the consensus of $7.69.
Despite Citi's confidence, Apple shares closed down 2.3% at $112.40 on Monday, in line with the broader market sell off.
--Written by Jennifer Van Grove in San Francisco, Calif.
>Contact by Email.