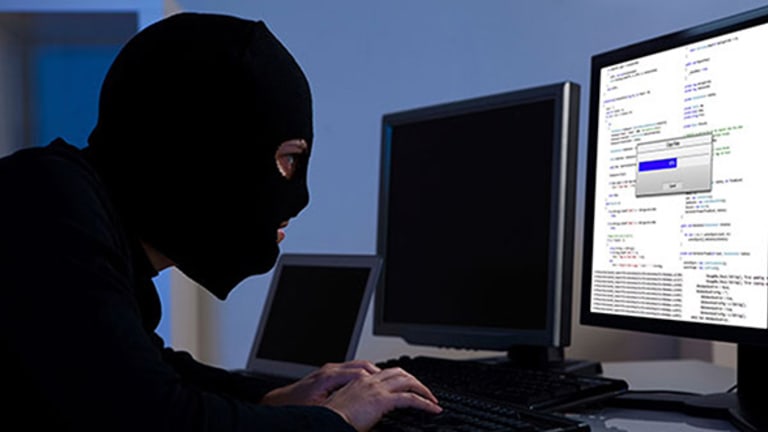 How Alibaba, Etsy, eBay and Amazon Deal With Counterfeit Goods
E-commerce giants can never rest on their laurels when it comes to counterfeit goods. Here's what Alibaba, Etsy, eBay and Amazon are doing about it.
NEW YORK (TheStreet) -- As more consumers turn to the Internet for shopping, more counterfeiters follow suit, plaguing some of the largest e-commerce companies in the industry.
The most recent victim of counterfeit has been the Etsy (ETSY) - Get Report marketplace, which according to research firm Wedbush Securities has a much larger counterfeit risk than anticipated. Alibaba (BABA) - Get Report has been under fire as well. The company faces a lawsuit brought by Kering (PPRUY) over counterfeit goods on its site. eBay (EBAY) - Get Report, Amazon (AMZN) - Get Report and other companies -- essentially every retailer with a Web site -- face counterfeiters in some capacity.
"Anyone in e-commerce, especially with a vibrant marketplace, is going to have issues," Max Wolff, chief economist at Manhattan Venture Partners said. Wolff finds that counterfeit issues are even more severe when companies seek large growth in both users and revenue. "They're trying to aggressively grow, so they're less careful who they invite on the platform," he said. "When you're putting growth at the top of your priority list, then vetting people carefully is usually not at the top of the list."
Under the scrutiny of Wall Street and investor demand, Etsy, Alibaba, eBay and Amazon are all striving to grow as much possible, so it's no surprise that counterfeit issues follow.
"As many as 2 million items on Etsy (>5% of all merchandise) may potentially be either counterfeit or constitute trademark or copyright infringement," Wedbush Securities analyst Gil Luria wrote in a note on May 11. "We believe the share of GMS [General Merchandise Sales] may be greater considering Etsy has become a go-to destination for counterfeits."
Alibaba has been hit with multiple counterfeit lawsuits, most recently from Paris-based Kering, which owns Gucci, Yves Saint Laurent and other luxury brands. Among the examples of counterfeit is what appears to be a $795 Gucci bag that sells for $2 to $5 when bought in bundles of 2,000 units on Alibaba.
Though eBay and Amazon have recently avoided much media coverage of counterfeit goods, the companies have had their fair share of troubles in the past as well.
The issue of counterfeit can have a huge impact on a business, whether it's Etsy, Alibaba, eBay or Amazon.
"If Etsy chooses to continue to ignore these potential violations, we believe it could tarnish its brand with both buyers and sellers," Luria wrote in his May 11 note. "Considering the broad backlash on Alibaba regarding inauthentic merchandise, we expect added scrutiny, given the social responsibility ethos at the core of its Etsy's brand."
In a note nine days later, Luria continued, "We believe the dilution of the brand by potentially counterfeit and mass manufactured items will curtail listing and revenue growth."
There is clearly a problem with counterfeit goods -- the question then becomes what the companies can do to combat fakes.
In Etsy's first-quarter earnings call on May 19, CEO Chad Dickerson frowned upon the use of the word "counterfeit," saying that "people can't even agree on the definition of that term," but he did promise that the company uses "technology to prevent bad actors from returning to our marketplace." Dickerson declined to give any more detail, citing security reasons, but he noted, "We're often accused of being too aggressive and taking down material posted by sellers."
From the beginning of 2013 to the end of 2014, Alibaba invested more than $160.7 million to tackle counterfeit goods. The company has a task force of more than 2,000 people devoted to the effort.
Last year Alibaba, with the help of Chinese law enforcement, arrested 400 suspects from 18 counterfeiting rings and shut down 200 brick and mortar stores, factories or warehouse involved in counterfeit goods. It also partnered with 1,137 brands to deal with any problems.
Alibaba uses data mining technology to track suspicious behavior and runs random checks using third-party solutions.
San Jose-based eBay has a Verified Rights Owner Program, in which it partners with brands and manufacturers to prevent and remove counterfeit listings. "We utilize a combination of sophisticated detection tools, enforcement and strong relationships with brand owners, retailers and law enforcement agencies to effectively combat bad activity and present our customers with a safe, trusted shopping experience," the company said in an emailed statement.
The company also said that less than 0.025% of all eBay listings in 2014 were identified as potentially counterfeit products. Last year eBay handled more than 92% of counterfeit issues within 12 hours and more than 84% within 6 hours.
Amazon is less specific about its tactics, but its policy states, "We are constantly innovating on behalf of our customers and working with manufacturers, content owners, vendors and sellers to improve the ways we detect and prevent counterfeit products from reaching our marketplace."
Will any of these companies be able to totally rid themselves of fraud and counterfeit goods? Likely not. But it is crucial that they make every possible effort to stymie illegal action. The stakes are high: consumers could become distrustful, and revenue could be lost.