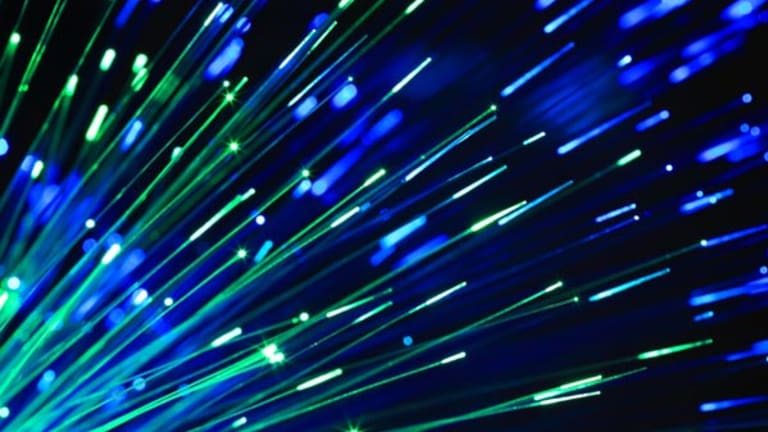 Publish date:
How a RIM Tablet Could Hurt Its Stock
The costs associated with a RIM tablet could divert resources away from the company's core smartphone business.
The costs associated with a RIM tablet could divert resources away from the company's core smartphone business.
By Trefis.com
Research in Motion
(RIMM)
, which competes with
Apple
(AAPL) - Get Report
,
Nokia
(NOK) - Get Report
and
Google
(GOOG) - Get Report
in the smartphone market, is expected to release a tablet device for the first time according to a recent report by the
Wall Street Journal
.
Although RIM has not confirmed its tablet intent, such a move would not be surprising given that its smartphone competitors are launching tablets and supplying operating systems for other tablets.
We believe that a RIM tablet may have potential to succeed among business customers; however, RIM may struggle with winning over consumers. The risk for RIM is that the additional money spent on research, development and marketing for a tablet that may not ultimately succeed diverts resources away from the company's core smartphone business at a time when smartphone competition is rising.
Appeal to Security and Business Productivity
RIM's BlackBerry smartphone rose to prominence by helping businesses better connect with mobile workers. The device was designed to enhance worker productivity while meeting the security demands of corporate IT departments.
The core factors of productivity and security are expected to be the main selling points for a RIM tablet. Such a tablet could fill the gap between a smartphone and a notebook PC by making it easier for business users to read and edit business documents (PDF, Word, Excel, PowerPoint). Combined with RIM's reputation for mobile security, the company could have a strong value proposition for businesses.
Priorities Different for Consumers
However, if RIM were to target consumers with its tablet rather than businesses, it would need to improve in two areas in order to raise the likelihood of success:
1. Touch Screen Aesthetics and Functionality
A tablet requires a well-designed touchscreen interface for it to succeed. The bar for such functionality has been high since the introduction of Apple's iPad. Apple has excelled at touch screen interfaces (iPhone, iPad) while RIM has been focused primarily on smartphones with physical keyboards. RIM has had not much success with touchscreen smartphones. RIM's only touchscreen phones Storm and Storm 2 have gained limited traction, and we believe RIM's touchscreen technology could be a hindrance to its tablet's success.
, we discussed that although RIM claims to have a better touchscreen functionality in the upcoming version 6.0 of its BlackBerry operating system, it is still uncertain if it will be able to compete against devices like the iPhone and Android-based smartphones.
2. A Bigger Apps Ecosystem
We believe that having a large app inventory becomes more important for targeting consumers as opposed to businesses. Consumers are likely to have a wider range of interests in how they use their tablet and having a broad inventory of apps becomes an important factor in satisfying consumer needs.
Apple and Android-based devices have large app ecosystems. Apple has about 225,000 apps while Android-based devices can access an inventory of 50,000 apps. In comparison, RIM has only around 7,000 apps its apps store.
Tablet's Failure Could Impact RIM's Operating Margins and Hurt its Stock
RIM will have higher R&D and SG&A costs as a result of developing a tablet. These higher costs can have a negative impact on RIM's stock if tablet sales do not perform well. We forecast that RIM's R&D as a percentage of gross profit to increase from around 13% in 2009 to 16% by the end of Trefis forecast period and SG&A as a percentage of gross profit to remain stable at 28%.
A one percentage point increase in R&D and SG&A costs could have a downside of about 6% to the
$76 Trefis price estimate for RIM's stock
. You can modify our forecasts below to estimate the potential downside to RIM's stock if a RIM tablet were not successful.
You can see the complete
Trefis model for RIM's stock here.
is a financial community structured around trends, forecasts and insights related to some of the most popular stocks in the U.S.