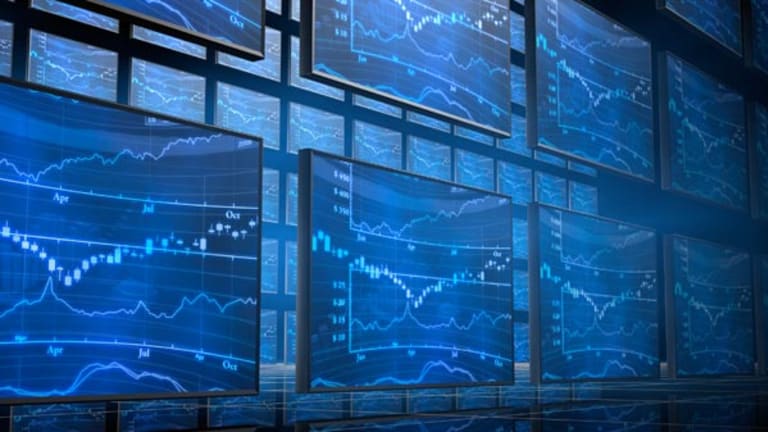 Hottest Video Games for 2010 Holiday
Video-game hardware and software companies are making a big push with games and peripherals.
BOSTON (TheStreet) -- Video-game companies are rolling out the big guns this holiday season with more motion-controller peripherals and blockbuster titles, as they aim to boost flagging sales.
Retail sales of video-game hardware, content and accessories posted the worst August performance since 2006, according to NPD Group research data. It was the fifth month in a row showing a decline. Video-game sales fell 10% in August from a year earlier to $819 million. Hardware sales slumped 5% to $283 million.
Game companies must accept some of the blame by failing to capitalize on the online multiplayer experience, says Michael Pachter, an analyst at Wedbush Morgan. As sales have dropped, share prices have followed.
THQ
(THQI)
has tumbled 29% this year,
Electronic Arts
undefined
has fallen 8% and
Take-Two Interactive
(TTWO) - Get Free Report
has slipped 4%.
Activision
(ATVI) - Get Free Report
has declined the least, by 2.8%.
"There are so many people playing multiplayer for free, so they're buying fewer games," Pachter says. "People are sucking up hundreds of hours per week and are satisfied with the multiplayer component of games. They're not compelled to go out and buy new games. You can't have nearly 25 million players logging hundreds of hours online for free without charging for it. There's plenty of potential revenue opportunities."
Video-game-console makers are hoping to turn things around with new accessories, the first of which is set for sale today.
Sony's
undefined
PlayStation Move controller will debut almost two months ahead of
Microsoft's
(MSFT) - Get Free Report
Kinect motion controller for the Xbox 360 console. With the introduction of the Kinect and Move, there's a slim chance overall industry sales will improve on last year's performance. In the first eight months of the year, video-game sales slumped 8% from a year earlier, with hardware sales down 12%, according to NPD's research.
"Factoring in seasonality and taking into account some of the incredible games and accessories (e.g., Move and Kinect) that are coming out during the remainder of the year, new physical retail video game sales are likely to land in the range of $18.6 to $20 billion for the year," NPD analyst Anita Frazier wrote in an email. That would compare to sales of about $19.6 billion last year.
TheStreet
narrowed down the list of important video-game releases to watch for the rest of 2010, leading up to the busy holiday shopping season. Read on to see the games predicted to have a strong selling performance, sorted by North American release date.
Halo: Reach
(Xbox 360 - Microsoft)
Release date: Sept. 14
The latest release in the popular
Halo
franchise is expected to be among the top-selling games of the year, even though it launched late and is available only on the Xbox console. "With
Halo: Reach
coming to market, if hardware sales react in a similar fashion to what was experienced when
Halo 3
was launched in September 2007, September could be a huge sales month for Xbox 360 hardware," NPD Group's Frazier said earlier this month.
PlayStation Move
(PlayStation 3 - Sony Computer)
Release date: Sept. 17
Sony also takes its crack at motion controls with the PlayStation Move, a wand-like controller that offers 1:1 motion sensing. Sony is hoping to outduel Microsoft by bringing the Move to stores nearly two months ahead of Kinect. During its presentation at the E3 video-game expo in June, Sony stressed that the Move isn't just for casual gamers, arguing that hardcore gamers will also find the controls appealing.
Wii Party
(Wii - Nintendo)
Release date: Oct. 3
Like many of the Wii's other offerings, this collection of mini-games incorporates the Mii avatars to create a four-player party experience. The title debuted in Japan in July and was the top-selling game during the week of its release.
Fallout: New Vegas
(Xbox 360, PlayStation 3 - Bethesda)
Release date: Oct. 19
Following the success of 2008's
Fallout 3
, the latest entry in the role-playing game franchise drops players in a post-apocalyptic Las Vegas.
Fallout: New Vegas
will employ similar gameplay elements from previous games in the series, such as the targeting system and different outcomes based on skills and reputation in-game.
Rock Band 3
(Xbox 360, PlayStation 3, Wii - MTV Games/Harmonix/Electronic Arts)
Release date: Oct. 26
While the music-game genre isn't as popular as it once was, the developers of
Rock Band 3
push forward by adding a "pro" mode to the latest game in the series. "Pro" mode forces players off the five-button plastic guitars to a more realistic guitar that has 17 frets and more than 100 buttons. In addition,
Rock Band 3
introduces a piano controller, which players will use on tracks like Queen's "Bohemian Rhapsody" and "The Power of Love" by Huey Lewis and the News.
Fable III
(Xbox 360 - Microsoft Game Studios)
Release date: Oct. 26
The action role-playing series returns after the success of 2008's
Fable II
. Released exclusively for the Xbox 360 and Windows PC, players will once again travel around the fictional world of Albion in the familiar medieval setting they've grown accustomed to.
Gran Turismo 5
(PlayStation 3 - Sony Computer)
Release date: Nov. 2
First unveiled nearly four years ago, Sony has delayed the release of
Gran Turismo 5
several times, much to the chagrin of PlayStation owners clamoring for the console-exclusive title. The popular racing franchise will at long last be playable online when the new title drops in November. It has been reported that the game cost $60 million to develop.
GoldenEye 007
(Wii - Activision)
Release date: Nov. 2
Nintendo shocked gamers in June with the E3 announcement that
GoldenEye 007
, one of the most popular releases for the Nintendo 64 console more than a decade ago, would be remade by Activision for the Wii console. The first-person shooter, which adds online functionality and improved graphics, replaces Pierce Brosnan's likeness with current
James Bond
actor Daniel Craig.
Microsoft Kinect
(Xbox 360 - Microsoft)
Release date: Nov. 4
Microsoft takes its turn at motion-controlled video games with Kinect. Originally dubbed Project Natal, Kinect allows players to control the action on screen with their entire body without the need to use a physical controller. Kinect is expected to ship in November with 15 software titles available at launch.
Call of Duty: Black Ops
(Xbox 360, PlayStation, Wii - Activision)
Release date: Nov. 9
Activision's latest in the successful first-person-shooter franchise is the first to take players out of the World War II and modern warfare eras and drop them in Vietnam. "
Call of Duty: Black Ops
will probably be No. 1 by a lot," Wedbush's Pachter says. "Typically, nothing sells more than 5 to 7 million.
Madden
tends to do about 5 or 6 million. Halo may get 8 or 9 million. A year ago,
Call of Duty: Modern Warfare 2
did about 15 or 16 million. Activision is telling people that they expect this year's version to sell as well, but that may be dreaming."
Assassin's Creed: Brotherhood
(PlayStation 3, Xbox 360 - Ubisoft)
Release date: Nov. 16
The popular third-person action game returns in 2010, adding a new multiplayer element that 2009's
Assassin's Creed II
lacked. For those sticking with the single-player game mode, players will control lead character Ezio Auditore as he continues to move stealthily around Rome as a Master Assassin.
Donkey Kong Country Returns
(Wii - Nintendo)
Release date: Nov. 21
Nintendo revisits the classic side-scrolling video game series with an update for the Wii console. While more recent
Donkey Kong
games have been racing or rhythm titles, this new issue incorporates many of the traditional gameplay elements featured in the popular series that originated on the Super Nintendo system in the mid-1990s.
-- Written by Robert Holmes in Boston
.
>To contact the writer of this article, click here:
Robert Holmes
.
>To follow Robert Holmes on Twitter, go to
http://twitter.com/RobTheStreet
.
>To submit a news tip, send an email to:
.
Disclosure: TheStreet's editorial policy prohibits staff editors, reporters and analysts from holding positions in any individual stocks.