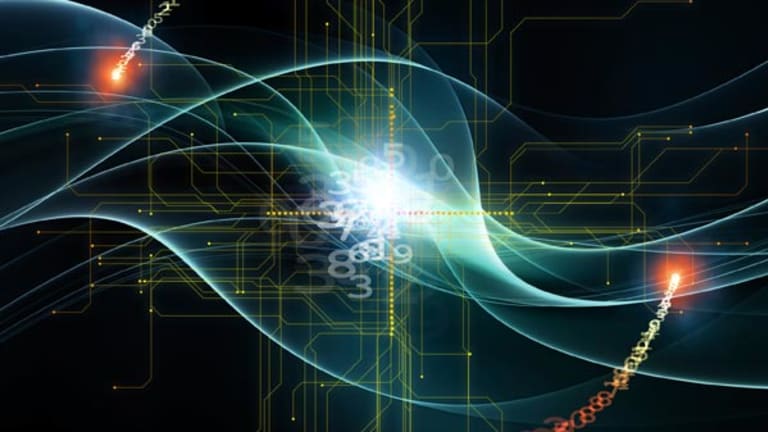 HP Gains on Big Data Initiatives
HP extended its 2013 advance to 75% as CEO Meg Whitman said the company is having success in data analysis.
NEW YORK (
) -
Hewlett-Packard
, the technology and computer maker, extended its 2013 advance to 75% as CEO Meg Whitman said the Palo Alto, Calif.-based company is ahead of its turnaround target.
HP
gained 2.8% to close at $24.91.
Hewlett-Packard is rebuilding its businesses and reputation after a series of management changes and questionable deals led most prominently by the 2011 acquisition for the U.K. enterprise search firm Autonomy at a cost of $11.7 billion. HP later said Autonomy was rife with misinformation, and the transaction ended up negating much of the company's profits.
Since taking over HP in September 2011, Whitman has shifted the company's strategy, investing in research and development in an effort to raise sales after seven consecutive quarters of losses. One example is the product called "HP SMB IT" aimed at helping small- and medium-sized businesses find information solutions. The program builds on
Google's
(GOOG) - Get Alphabet Inc. Class C Report
cloud-based collaboration tools by simplifying customers' IT situation and increasing productivity with minimal setup.
HP SMB IT in a box is HP's foray into Google's App Reseller program, and is the newest HP-Google collaboration. HP already has several products that operate on Google's Android and Chrome systems, specifically the HP SladeBook x2, HP Slate7, and the HP Chrome book. The product is expected to be released in July.
The focus on software marks a shift towards Big Data. Such products are believed to generate $23.8 billion by 2016. Big Data analyzing software has garnered $11 billion this year, according to market researcher IDC. Such software is needed by businesses of all sizes, universities, government agencies, the healthcare sector and more.
"Together with HP's channel partners, we will offer our customers an incredible bundle of PCs, printers and Google Apps for Business, enabling business owners to focus on their customers instead of worrying about IT." said Ron Coughlin, HP's senior vice president and general manager of Consumer PCs and Solutions. HP is still committed to creating hardware but is looking to bundle these products with the software in packages aimed at catering to business needs.
Written by Robert Arenella in New York