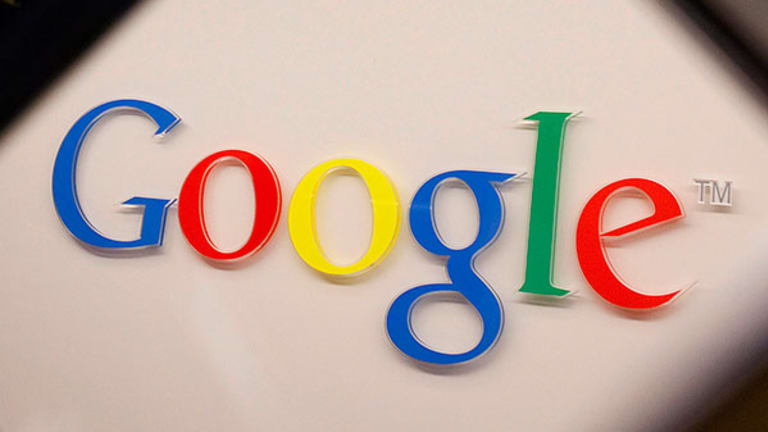 Here's One Giant Reason Why YouTube May Not Be Profitable
Nearly a third of YouTube viewers use ad-blocking software, which could explain why the company is having a hard time turning a profit.
SAN DIEGO (TheStreet) -- Google's (GOOG) - Get Alphabet Inc. Class C Report (GOOGL) - Get Alphabet Inc. Class A Report YouTube video service may be growing its mobile revenue by 100% year-over-year, as executives have said, but its profits are likely being hampered by this factoid: nearly a third of viewers employ software to filter out advertisements.
Some 31% of YouTube visitors aged 16 through 64 said they had used an ad blocker such as Adblock or uBlock in the prior 30 days to get around the adverts displayed before videos, according to digital analytics company GlobalWebIndex. Younger users skew higher for the behavior with 36% of 16 to 24-year-olds and 35% of 25 to 34-year-olds using ad-blocking tools.
GlobalWebIndex polls an audience worldwide of more than 40,000 people aged 16 through 64 on a quarterly basis. Respondents were surveyed in the fourth quarter of 2014 and the sample is said to be representative of the Internet population.
The data could explain why Google is having a hard time turning a profit from YouTube, which attracts 1 billion viewers a month. The company does not disclose financials for YouTube, but The Wall Street Journal reported earlier this year that YouTube broke even on revenue of $4 billion for 2014. 
With 31% of its audience already trying to avoid ads, YouTube definitely has proof that people prefer an ad-free viewing experience. This is either good news or bad news for the company's coming-soon subscription offering, which will remove ads for a monthly fee. The demand is certainly there, but it's unclear whether viewers already using ad-blocking software would pay for a more above-board option that wipes out all ads. 
Either way, the optional subscription service looks like a defensive tactic designed to boost revenue and protect YouTube's digital video domain, which is being challenged by Facebook (FB) - Get Facebook, Inc. Class A Report. The point is to try and capture as much of the digital video audience that is going to other places, eMarketer analyst Paul Verna said.