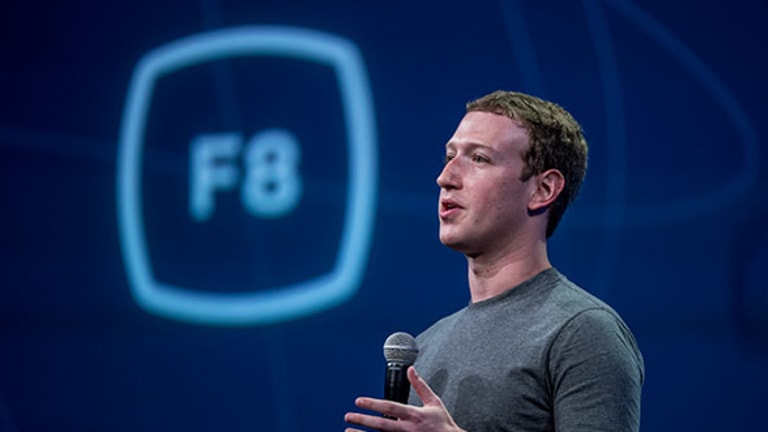 Here's Why Facebook Is Changing What You See in Your News Feed
The giant social network is facing a worrying decline in the status updates and other personal content being shared by its members.
The giant social network is facing a worrying decline in the status updates and other personal content being shared by its members.
Facebook (FB) - Get Report realizes an ongoing decline in the amount of personal content shared by its users is a major problem. And so it's pulling out all the stops to halt this decline... even if publishers suffer as a result.
In many ways, it's still the best of times for Facebook. While Twitter (TWTR) - Get Report and LinkedIn (LNKD) have stumbled, Mark Zuckerberg's company saw year-over-year revenue and net income rise 52% and 87%, respectively, in the first quarter, thanks in part to the company's aggressive efforts to monetize Instagram. And while monthly active user (MAU) growth isn't as torrid as it once was, MAUs -- not counting WhatsApp and Instagram users who aren't using Facebook's core service -- still rose 15% annually to 1.65 billion.
Facebook and Twitter are holdings in Jim Cramer's Action Alerts PLUS Charitable Trust Portfolio. Want to be alerted before Cramer buys or sells FB or TWTR? Learn more now.
But while Facebook's key metrics remain solid for now, users have been relying on its core service less and less for what fueled its dramatic rise: The sharing of status updates, photos and other personal content with friends and family.
While the sharing and viewing of content from brands, publishers and celebrities has soared, a fall 2015 survey from research firm GlobalWebIndex found that only 34% of Facebook users updated their statuses or posted a comment about what they were doing in the past month, down from 50% a year earlier. The percentage who shared their own photos fell to 37% from 59%.
Likewise, The Information reported in April that "original broadcast sharing" on Facebook was down 21% annually on as of mid-2015, and about 15% as of earlier this year, citing internal Facebook data. The tech news site added that Facebook has set up a team in London that's focused on boosting original sharing.
Increasing such sharing, and keeping it from migrating to rival platforms, is arguably critical to Facebook's long-term health. While users may enjoy viewing articles and videos shared by friends and followed accounts, many other platforms could conceivably provide similar material.
But the ability to let nearly all of your friends and family quickly know what's going on in your life has long been a unique selling point for Facebook. In addition, users tend to engage more with content shared by friends and family than with other material.
The company has already been prepping an app update that places a strong emphasis on personal sharing. It's also hoping its Live streaming platform will be widely adopted by users to share personal live video streams (the jury is still out).
Now, Facebook has revamped its core news feed algorithm to show more content from the friends a user cares about at the top of a feed, and less from followed Pages. "Facebook was built on the idea of connecting people with their friends and family. That is still the driving principle of News Feed today," asserts VP Adam Mosseri.
Facebook admits the move "may cause reach and referral traffic to decline for some Pages." But this could actually provide Facebook with a near-term revenue boost, as publishers and brands respond to their diminished reach by purchasing more Facebook ads. Publishers/brands won't be thrilled to see this, but it's not the first time it's happened.
The big question for Facebook is whether increasing the reach of user-generated content will meaningfully boost the sharing of such content. It can't hurt, but it doesn't address what's arguably the biggest cause of Facebook's sharing decline: The company has become a victim of its own success.
As the networks of individual users have grown to feature several hundred or more "friends," Facebook has become a much more public-facing platform, one on which users feel less comfortable about extensively sharing what they're thinking and what's happening in their lives. Instead, they turn to relatively private platforms such as Snapchat and Facebook's own Messenger for sharing this kind of information.
Fixing this problem will take more than a news feed algorithm change.