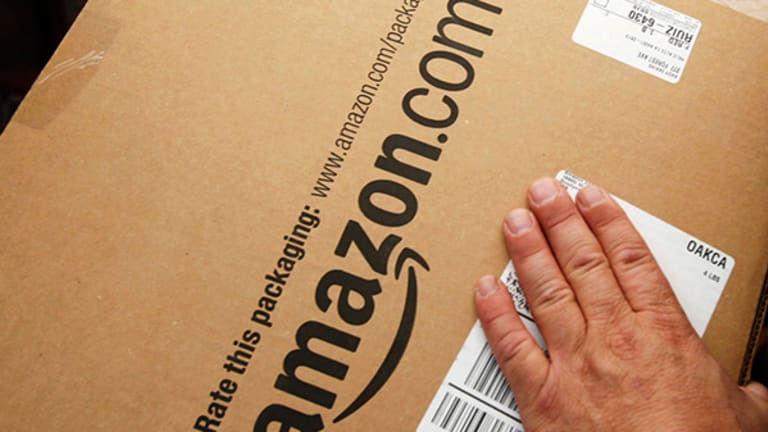 Publish date:
Here's Why Amazon Shares Are Getting Killed – Tech Roundup
Amazon's earnings disappoint while Microsoft's exhilarate. And don't get on Marissa Mayer's 'kill' list.
Amazon's earnings disappoint while Microsoft's exhilarate. And don't get on Marissa Mayer's 'kill' list.
Disappointed Amazon (AMZN) - Get Report investors were unhappy with the Internet retail giant's huge fourth-quarter earnings miss. After closing up 9% in regular trading, shares dropped nearly 13% to $554.29 after the earnings were announced Thursday.
According to CNBC.com,Wall Street analysts polled by Thomson Reuters expected to see earnings of $1.56 per share on $35.93 billion in revenue. Instead, the Internet retail giant reported $1 per share on $35.75 billion in sales.
You can read the full story onTheStreet here. 
Microsoft (MSFT) - Get Report  investors, on the other hand, were celebrating when the company's earnings were released.
Microsoft beat second-quarter expectations of 71 cents per share by 7 cents, sending the stock up in after-hours trading by 6.5% at one point before settling up 2.6% at $53.42. 
Revenue was $25.69 billion for the quarter, beating expectations for $25.26 billion. Read TheStreet's coverage here.
Facebook
(FB) - Get Report
 users throughout the U.S. will soon be able to share live videos over their iPhones, reports product manager Vadim Lavrusik in a press release today from
.
The company began testing the new product, appropriately dubbed "Live," in December and it was inspiring, said Lavrusik, "to see all the ways that people have used Live to connect with their friends and family." In coming weeks, Live goes global. 
Shares of Facebook, which crushed earnings expectations Wednesday, closed at $109.11, up 15.5%.
Yahoo! (YHOO) CEO Marissa Mayer is keeping her secret list under wraps until the company reports earnings Feb. 2 for the fiscal quarter that ended Dec. 15. It's not a "nice" list either, according to numerous sources, Re/code reported, especially if your name happens to fall under the third column, headed "Kill."
That's Mayer's decision on the company's international assets and lower-performing media sites, say insiders. Yahoo.com gets to stay in the "Maintain" bucket, and mobile sites are secure in the "Invest" column -- for now. Employees across all divisions will be leaving, along with a half-dozen or more top staff, including the VP of platform sales, Craig Whitmer.
Investors, meanwhile, didn't giving the stock a boost in trading today. The closing share price was $28.75, down 3.1%.
Insiders expect to see interested buyers begin to make moves on Yahoo! in the next few weeks.  
Honesty only gets you so far. After Qualcomm (QCOM) - Get Report  let their investors know that a double whammy of increasing competition and weakening demand for its chips for mobile phones, investors began hanging up on the stock.
By the time the market closed the stock had regained some of its earlier losses but it was still down 8% at the close to end Thursday at $43.59. 
This article is commentary by an independent contributor. At the time of publication, the author held no positions in the stocks mentioned.