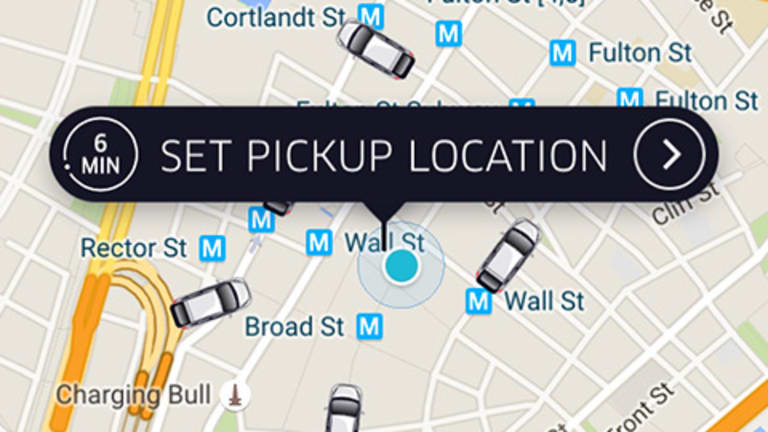 Here's How to Find Out Your Uber Rating
After each Uber ride, you rate your driver. But did you know they are rating you too?
This story was originally published on October 2.
Uber has become a way of life in modern society, ferrying riders to and fro. After each ride, you rate your driver. But did you know the drivers are rating you too?
Inspired by this recent Mashable article on Uber ratings, finding out your Uber rating is relatively easy.
Here are the steps:
Open the app.
Click the person icon at the top left of the screen.
Hit the HELP menu.
Hit the ACCOUNT topic.
Slide the screen all the way down to I'd like to know my rating.
Hit SUBMIT.
I got an email with my Uber rating and I was a little disheartened to see a 4.6 rating. Call it narcissism or my having too large of an ego, but I fully expected to get a 5 rating, given that I largely give 5 ratings, I'm courteous inside the vehicles, and engage in conversation with the driver only when it seems warranted.
Uber, and services like it, are clearly changing the U.S. economy (for better or for worse, depending on whom you ask), to the point Wall Street has taken notice in an enormous way.
"The highlight of our trip, however, was the 3 Uber trips we took between meetings," Morgan Stanley auto analyst Adam Jonas and his team wrote in a November 2014 note, describing the trip to visit auto companies in Detroit. "The phenomenon of shared mobility has profound implications that extend far beyond the auto industry."
Uber recently raised money that valued the company at $51 billion, becoming the fastest privately owned company to reach that mark, surpassing Facebook (FB) - Get Meta Platforms Inc. Class A Report , which reached the $50 billion mark when it was seven years old. Uber is in the process of raising an additional $1 billion to help fund its efforts in China, where it's competing with Didi Kuaidi, which recently invested in Uber-competitor Lyft.