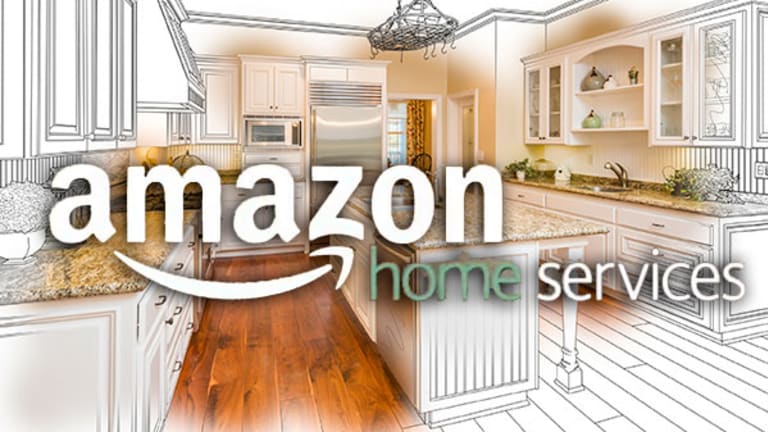 Here's How Amazon's Home Services Is Faring After One Year
The e-commerce giant's program for connecting customers to handymen and other service providers has expanded considerably since its start.
Today marks the one-year anniversary of Amazon's (AMZN)  Home Services program, which connects Amazon customers to handymen and other services they may need for the products they purchase, and the company has released some facts and figures on how it's doing.
Amazon quietly tested the program under the name Local Services starting in November 2014, but in March of 2015, the program got rebranded to Home Services and fully launched in a few locations.
Since the full launch, Amazon has increased the number of metro areas where Home Services is available from 4 to 30 (40,000 zip codes nationwide), and it has added over 500 services for a total of 1,200 services, including everything from private yoga instruction and goat grazing to plumbing and furniture assembly.
More than 1 million products on Amazon are associated with available Home Services. Amazon makes money from these services in the same way it does from third-party sellers; it takes a 10-20% cut of the final purchase price depending on the service ordered.
"We're really excited about the growth we've seen in the past year," said Erika Takeuchi, Amazon Home Services' category spokesperson. "When we first started customers were already looking for services and buying things that needed servicing, like a faucet or garbage disposal, so it made sense for us to take the 20 years of marketplace experience we had and bring it to professional services."
The top requested service according to Amazon is TV Wall Mounting, and the markets with the highest sales for Home Services are New York City, Los Angeles, and Washington DC.
"Home Services has been a learning experience for the company," said Morningstar analyst RJ Hottovy. "The service technicians I've spoken to using Amazon Home Services generally have had positive things to say, especially those operating in more electronics or technology-related services like TV mounting or wifi network support."
But, Hottovy added, there have been some issues with scheduling appointments, and it seems that customer traffic may have slowed in recent months, based on the offers Home Services is promoting to encourage customers to try it. To celebrate one year since the full launch, Amazon is offering a special deal through April 5: a $15 Amazon gift card when you spend $50, a $30 Amazon gift card when you spend $100, and a $60 Amazon gift card when you spend $200.
"This could eventually build into a multibillion opportunity for the Amazon, " Hottovy said. "That said, I expect it to remain a small, side business for now as they learn more from the endeavor and better understand what they need to do to scale the business."
Amazon declined to share exact numbers on customer demand and revenue, but they did share that on average, Home Services customer orders have grown more than 20% per month since launch last year. They also added that anecdotally, customers are more likely to purchase a product in categories like electronics now that they can purchase the Home Service in the same basket.
"Amazon is always trying to learn," Takeuchi said. "We're still in the very early stages. We're at day one. We're focused on incremental improvements but ultimately the customers will decide how big this can be."