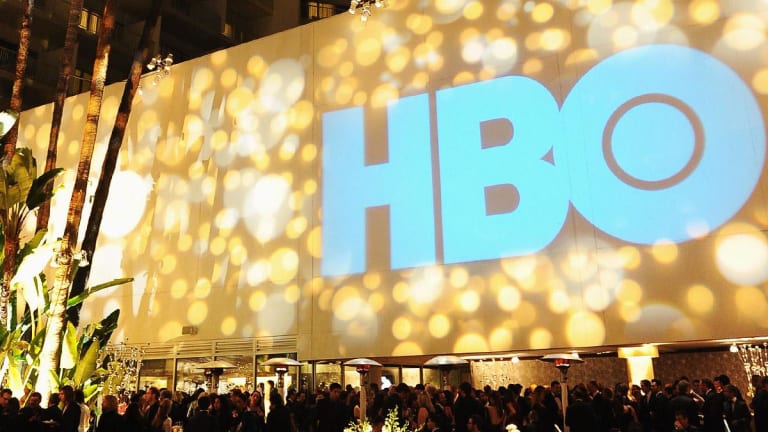 HBO Max Can Get the Job Done for AT&T -- In the Short-Term
Over the next couple of years, the upcoming HBO Max service could boost HBO's subscriber additions while reducing cancellations. But fending off Netflix, Amazon and Disney over the long run won't be easy.
Based on what's now known about AT&T's (T) upcoming, HBO-branded, streaming service, it's probably best to avoid predicting either that it will be an utter failure or that it will badly hurt its biggest rivals.
Rather, the service might be one that provides a moderate revenue boost to AT&T's media business in the near-to-intermediate term, but has a harder time driving growth over the long run due to its pricing and the secular and competitive headwinds that the media business is dealing with.
On Tuesday, AT&T's WarnerMedia unit (formerly Time Warner) announced that it's launching a service known as HBO Max in the spring of 2020. Pricing wasn't announced, but The Wall Street Journal reported last month that in spite of the additional content investments it will require, the service would cost "between $16 and $17 a month," or just slightly more than the $15 per month that's currently charged for the HBO Now streaming service.
As expected, HBO Max will pair HBO content with material from many other WarnerMedia units, including Warner Bros., TNT, TBS, CNN, The Cartoon Network, Looney Tunes, New Line and DC Entertainment. This material will include hit sitcom Friends, which Netflix (NFLX)  previously secured through the end of 2019 in a $100 million deal, as well as a slew of exclusive original series'. Warner Bros.' Harry Potter films are a notable no-show, thanks to a licensing deal with Comcast's (CMCSA) NBCUniversal that runs through 2025.
Regardless, if one is currently a satisfied HBO customer who is paying $15 per month to get HBO Now, or paying around that much to get the HBO pay-TV channel and the HBO Go streaming service, then HBO Max probably looks like a good deal at its reported $16-to-$17 per month price. And if a customer happens to like some of HBO's content but is wondering if it's providing enough value for its price, then the additional content that HBO Max will provide just might be enough to keep that customer from cancelling.
As BTIG analyst Rich Greenfield noted while discussing the service, HBO Max could help lower HBO's subscriber churn, an issue that looms particularly large now that the final episode of Game of Thrones has aired (Google searches related to cancelling HBO spiked after the series finale). Greenfield observed that HBO (aided by Game of Thrones and AT&T's bundling of HBO with unlimited wireless plans) has seen its U.S. subscriber base rise by 8 million to 38 million over the last 4 years, and forecast that at least 50% of this base will migrate to HBO Max.
If HBO Max does meaningfully reduce HBO's churn while driving a moderate (but not massive) uptick in subscriber additions during the quarters immediately following its launch, AT&T probably won't be complaining. It's not hard to imagine a scenario playing out in 2020 and 2021 in which AT&T sees WarnerMedia bottom line pressured some by the investments it's making in HBO Max, but also sees its top line getting a lift from the service's impact on churn and subscriber adds.
But even if such a scenario plays out, it's far from a given -- particularly if another Game of Thrones-type mega-hit doesn't arrive -- that HBO Max will be able to keep HBO's momentum going over the long-term, given who its top rivals are.
Netflix, whose Q2 report arrives on July 17th, now claims over 60 million U.S. subscriptions. That's good for a household penetration rate of nearly 50% even before accounting for households that have access via password-sharing. Likewise, the number of U.S. households that are signed up for Amazon Prime (and thus have access to Prime Video) has been estimated to be above 60 million. With Netflix's popular Standard (HD) plan costing $13 per month following a recent price hike, and with an annual Prime subscription costing $119 ($9.92 per month), both services remain cheaper than what HBO currently costs or what HBO Max will reportedly cost.
Moreover, there's little reason to believe that a large number of Netflix or Amazon Prime subscribers will cancel on account of HBO Max's arrival. Netflix's massive content-spending spree -- its cash content spend topped $13 billion in 2018 -- and considerable efforts to get the streaming user experience right have clearly engendered a high level of customer loyalty. Prime Video, meanwhile, is far from the only popular service that comes with a Prime subscription. And going forward, the strong global growth that Netflix and Amazon.com (AMZN) continue to see leaves each company well-positioned to keep growing its content budget at a healthy clip.
Then there's the matter of Disney (DIS) , which is three months removed from announcing that its anticipated, family-oriented, Disney+ service will have a U.S. price of just $6.99 per month or $69.99 per year ($5.83 per month) when it launches on Nov. 12th. In spite of its discount pricing (for now, at least), Disney+ will become the exclusive streaming home for Disney, Pixar, Marvel and Star Wars films, while also streaming The Simpsons, National Geographic content, a number of original series' and other G and PG-rated shows and movies.
Whereas WarnerMedia (from all indications) wants to give HBO Max a premium price to avoid cannibalizing HBO's existing revenue base, Disney is comfortable undercutting Netflix (and absorbing sizable near-term losses) in order to reach a goal of obtaining 60 million to 90 million global subscribers within five years. The media giant also has the advantage of being able to promote Disney+ throughout an empire that includes theme parks, retail stores and much else.
Against such a tough competitive backdrop, AT&T could have an uphill fight on its hands meaningfully growing its HBO business beyond the next couple of years even with HBO Max's help. And given how several other WarnerMedia businesses are being stung by cord-cutting, the company badly needs HBO/HBO Max to act as a growth driver for its media operations.
Comcast, Amazon.com and Disney are holdings in Jim Cramer's Action Alerts PLUS member club. Want to be alerted before Jim Cramer buys or sells CMCSA, AMZN or DIS? Learn more now.