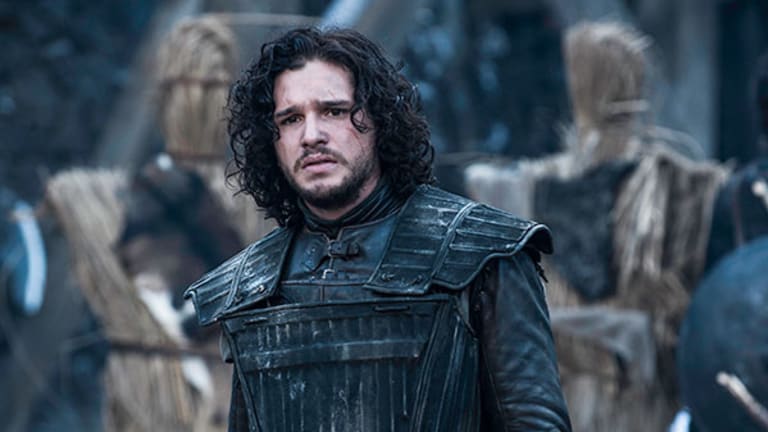 HBO Is Getting Serious About Expanding as It Launches on Sling TV
If you really want to watch the new season of Game of Thrones without subscribing to cable, Time Warner's HBO is doing everything it can to make that possible.
Updated from April 8th to reflect launch date has been moved up to April 9.
NEW YORK (TheStreet) -- If you really want to watch the new season of Game of Thrones without a cable subscription, Time Warner's (TWX) HBO and Dish Network's (DISH) - Get Free ReportSling TV are doing everything they can to make that possible.
Sling TV, which has taken the cord-cutting world by storm, announced that HBO will be available on its over-the-top (OTT) service starting April 11, prior to the Game of Thrones season 5 debut, set for April 12.
UPDATE: Sling has announced that HBO will actually launch April 9 and not April 11 as originally indicated.
Must Read:
The original launch date was supposed to be April 8, but the company decided to combine the launch along with an app update, which includes enhancements to reduce load on the company's servers, as well as parental controls and the ability to find shows easier on certain devices, including ones from Amazon, Roku and the Xbox One.
Yesterday, HBO Now, HBO's own cord-cutting service, went live on Apple (AAPL) - Get Free Report devices, including Apple TV, the iPhone and iPad.
Sling TV has been busy adding packages and add-ons to its core $20-a-month service. Sling has been one of the more high-profile OTT services, which allow users to watch live television without subscribing to cable. The company has not disclosed how many subscribers it has, but it's thought to have at least 100,000 users.
The addition of HBO (including its on-demand content) for an extra $15 a month, which Sling announced last month, is one of the more high-profile offerings Sling has added in recent weeks. HBO will be available via every device and platform that supports Sling TV, including Amazon (AMZN) - Get Free Report Fire TV, Amazon Fire TV Stick, Roku players, Roku TV models, the Xbox One, Android, iOS, Mac and PC.
The other high-profile addition was AMC (AMCX) - Get Free Report, home of the zombie phenomenon The Walking Dead, as well as Better Call Saul and the upcoming Walking Dead spinoff, Fear The Walking Dead.
In addition to its core package, Sling TV also offers packages that cater towards sports, entertainment, kids, news or lifestyles for an additional $5 a month each.
Sling TV, which was was unveiled at the Consumer Electronics Show in January, has been singled out as a landmark in OTT video services for several reasons. Not only is the service relatively inexpensive, it also gives watchers access to channels such as CNN, TNT, TBS, Food Network, HGTV, Cartoon Network, and perhaps most importantly, ESPN and ESPN2. Those two sports channels, owned by Walt Disney (DIS) - Get Free Report, have never been available via this type of service. Disney CEO Bob Iger recently called the deal to allow Sling to carry them an "experiment" to gauge consumer interest.
On Dish's Feb. 23 conference call, Sling TV CEO Roger Lynch said the service was going about as expected. Lynch noted Sling TV is catering more toward a younger crowd that skews male, at least initially.
"It is a little early to tell, sort of long term, what this means, but we are encouraged by it," Lynch said.
One question is whether Sling can handle the additional traffic HBO is sure to bring. Over the weekend, some Sling TV users received error messages when trying to stream the NCAA Tournament Final Four games. In a statement, Sling TV CEO Roger Lynch blamed it on higher-than-expected traffic.
"Despite our best planning, we experienced an unprecedented combination of new customer signups and high levels of viewership," Lynch said in a written statement.