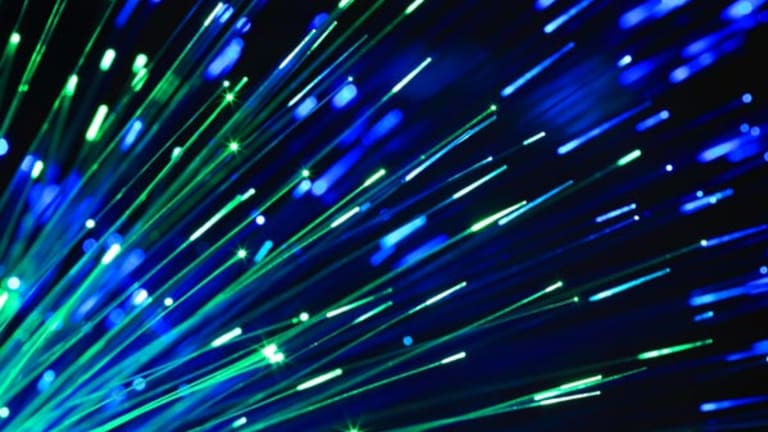 Harman's Loud Future
Bright days lay ahead for audio equipment maker Harman announces strong earnings and exciting projects.
NEW YORK (
) --
Harman International's
(HAR)
strong earnings and recent contract wins may lead to better days for the audio equipment maker.
On Friday, Harman
non-GAAP earnings of 67 cents per share -- up 100% from the same period last year -- on $1.09 billion of revenue, during the fourth-quarter of 2012. The company reported non-GAAP earnings of $2.93 on $4.4 billion of revenue for the fiscal year. Shares gained 7.46% on the back of the solid earnings report on Friday.
Harman's technologies support navigation and multimedia connectivity for automobiles (infotainment), branded audio for the car, the home and "on the go," as well as professional recording and broadcasting. Investors not only celebrated the company's strong earnings growth, but recent contract wins in the infotainment division.
JPMorgan analyst Ryan Brinkman highlighted "good news on the backlog front," including the $900 million infotainment systems contract win with
General Motors
(GM)
; the new "Uconnect" program with Chrysler; and the fact that embedded infotainment systems now "serve as software integrators for various active safety features," in his note to clients on Monday. Brinkman maintained his "overweight" rating of the stock and $60 price target.
Harman's backlog of automotive business reached $16.6 billion in 2012. The 10% increase from 2011 is partially attributed to the first-time contract with the world's largest auto-maker.
CEO Dinesh Paliwal said in an interview with
TheStreet
on Friday that the contract with GM has a five-year life-cycle, but is "likely to grow." The Harman system will replace Japanese competitive offerings currently in GM cars, "which are at least one generation if not two generations behind" in technology, according to Paliwal. "We carry the latest technology," he said.
Harman also highlighted the
infotainment system for
Chrysler
, called Uconnect Access, available in the 2013 model Ram 1500 pickup truck and 2013 SRT Viper. The technology enables drivers to connect to any cellular network in the U.S. without a smartphone in the car. The voice-command recognition feature allows drivers to dial hands free, listen and dictate text messages and conduct searches on
Microsoft's
(MSFT)
Bing
, so drivers "can keep their eyes on the road and hands on the wheel," Paliwal told
TheStreet
.
Citing Chrysler' head of Uconnect Systems and Services, Marios Zenios, Paliwal said the system includes "all things that one could dream of."
Harman is uniquely positioned to capitalize on its "strong star power," the CEO said. Artists such as Paul McCartney, Kanye West, JLo, Maroon 5, Tim McGraw, who have used Harman technologies in their recording studios for years, are
with the Stamford, Conn.-based company to build the company's brand awareness.
"Customers are more likely to buy the same branded audio experience for their home and for their car," said Paliwal of building brand loyalty. Auto-makers
BMW
and
Daimler
are already benefiting from these star-studded campaigns, according to Paliwal.
The company affirmed its prior target for fiscal 2013 on a constant-currency basis; however due to the weak euro, Harman now expects next year's earnings to be between $3.67 and $3.92 per share on revenue between $4.3 billion and $4.6 billion, below its forecast from last October.
Credit Suisse analyst Christopher Ceraso noted Harman did not change its production forecast. Ceraso expressed concern about Harman's midpoints of its segment operating profit forecasts, which "translate to EPS below the guidance range," in a research note on Monday. Ceraso maintained his "neutral" rating of the stock and $62 price target.
Harman shares fell in early Monday trade, off 2.06% to $44.74. The stock is up 17.46% year-to-date.
--Written by Nathalie Pierrepont in New York.
>To submit a news tip, send an email to:
.
Check out our new tech blog,
Tech Trends
. Follow TheStreet Tech
.
>Contact by
.
Follow @nrpierrepont