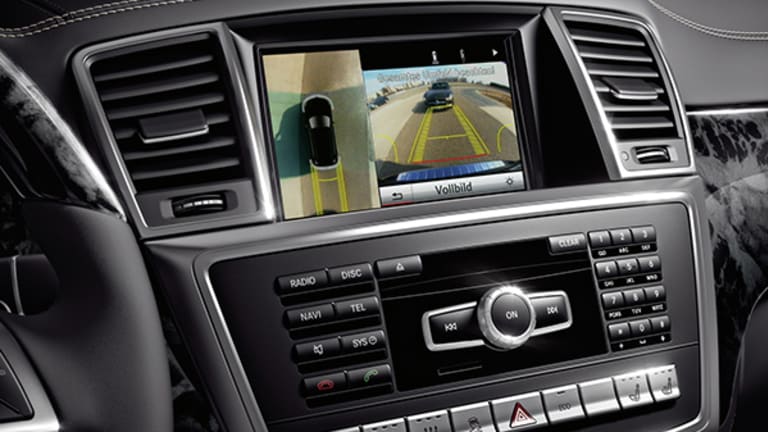 Hands-Free Communications Not So Safe For Drivers: Survey
AAA study found driver distraction rates for dashboard units were low-to-high. Apple Siri even higher.
AAA study found driver distraction rates for dashboard units were low-to-high. Apple Siri even higher.
NEW YORK (TheStreet) -- If you think using your hands-free communication system keeps you from being a distracted driver - you better think again. According to a new survey from the AAA Foundation for Public Safety, these new technological features could actually "increase mental distraction."
The survey found Apple's Siri registered a "relatively high" distraction rating compared to the built-in dashboard systems studied.
To assess real-world impact, researchers from the University of Utah evaluated 167 drivers using the two most common voice-based interactions for drivers - changing radio stations and voice dialing - with the actual voice-activated systems found in six different automakers' vehicles.
The scale used for the tests included listening to the radio (category 1), talking on a hand-held or hands-free cell phone (category 2) and using an error-free, speech-to-text system to listen/compose emails or texts (category 3). The survey found that all of the systems tested increase the distractions an average driver has to deal with and that can increasing the chances of having an accident.
Of the built-in systems surveyed, Toyota's (TM) - Get Report Entune system garnered the lowest cognitive distraction ranking (at 1.7) - which, researchers equate to being similar to listening to an audio book. Chevrolet's (GM) - Get Report MyLink resulted in a high level of cognitive distraction with a rating of 3.7. Other systems tested included the Hyundai Blue Link (2.2), Chrysler's (FIATY) Uconnect (2.7), Ford (F) - Get Report SYNC with MyFord Touch (3.0) and the Mercedes COMAND (rating 3.1).
Overall, the survey found:
The accuracy of voice recognition software significantly influences the rate of distraction.
Systems with low accuracy and reliability generated a high level (category 3) of distraction.
Composing text messages and emails using in-vehicle technologies (category 3) was more distracting than using these systems to listen to messages (category 2).
The quality of the systems' voice had no impact on distraction levels - listening to a natural or synthetic voice both rated as a category 2 level of distraction.Tested separately
Measured separately, the study also assessed Apple's Siri using iOS 7, but not iOS 8. Researchers measured a broad range of tasks including using social media, sending texts and updating calendars. The research uncovered that hands-and-eyes-free use of Siri generated a category 4 level of mental distraction.
Google (GOOG) - Get Report Now and Microsoft's (MSFT) - Get Report Cortana were not part of the tests.
AAA stresses the results were not meant to single-out any particular system or company over another but, in their words, "suggest that developers can improve the safety of their products by making them less complicated, more accurate and generally easier to use. While manufacturers continue their efforts to develop and refine systems that reduce distractions, AAA encourages drivers to minimize cognitive distraction by limiting the use of most voice-based technologies."
The Association is calling for policy makers, safety advocates and manufacturers to address key distraction factors including limiting the use of voice-activated technology to core activities such as climate or windshield wiper control, disabling social media/email/texting interactions in moving vehicles and educating drivers about the safety risks of using in-vehicle technologies.
-- Written by Gary Krakow in New York.
To submit a news tip, send an email to tips@thestreet.com.


Gary Krakow is TheStreet's Senior Technology Correspondent.