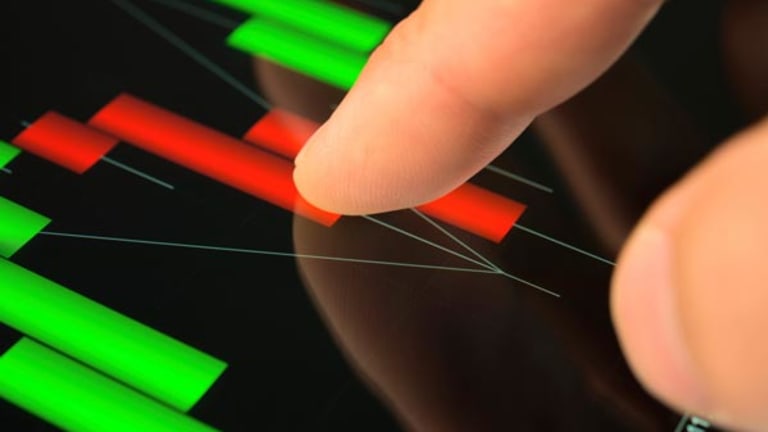 H-P CEO: Oracle-Sun Doesn't Faze Us
H-P talks tech sector consolidation and issues 2010 guidance.
H-P talks tech sector consolidation and issues 2010 guidance.
PALO ALTO, Calif. (
) --
Hewlett-Packard
(HPQ) - Get Report
CEO Mark Hurd says that he is comfortable with long-standing partner
Oracle's
(ORCL) - Get Report
surprise
of H-P rival
Sun Microsystems
(JAVA)
.
"It's a big market -- we're very comfortable with co-opetive relationships," he said, in an innovatively worded response to a question during a meeting for securities analysts late Thursday. "Oracle has been a great partner of H-P's for a long time -- I don't expect that to change."
Oracle sent shockwaves through the tech sector earlier this year when it
$7.4 billion for the struggling server and storage maker earlier this year, although Hurd is not losing any sleep about the deal.
"We're comfortable with that," he said. "At some points, if we compete, we will compete aggressively."
H-P, which was one of
TheStreet
's
for 2009, also outlined its 2010 business during the analyst meeting.
Excluding items, H-P expects earnings between $4.20 a share and $4.30 a share, according to CFO Cathie Lesjak, in line with Wall Street's estimate of $4.25 a share.
Including items, the tech bellwether predicts earnings between $3.60 and $3.70 a share, representing growth of between 17% and 20% compared to fiscal 2009.
"Our current view is that the IT market returns to growth in fiscal 2010," said Lesjak. "We do expect to grow faster than the market."
However, the finance chief forecast fiscal 2010 sales between $117 billion and $118 billion, slightly below Wall Street's estimate of $118.04 billion.
H-P, which rebranded its EDS services division earlier this week in an attempt to better compete with
IBM
(IBM) - Get Report
, is wringing major cost savings out of the EDS integration, according to Lesjak.
"You can see that we made good progress," she said, adding that the company saved $900 million through the end of the third quarter, and expects to save $2.1 billion by the end of fiscal 2010.
Hurd, who has recently come under fire because of the firm's
executive compensation
strategy, struck a bullish tone during the analyst meeting.
"We feel we're pretty well positioned to go out in the marketplace and win," he said. "WE think that H-P's best days are ahead of it, not behind it."
H-P shares dipped 42 cents, or 0.9%, to $46.45 in extended trading Thursday.