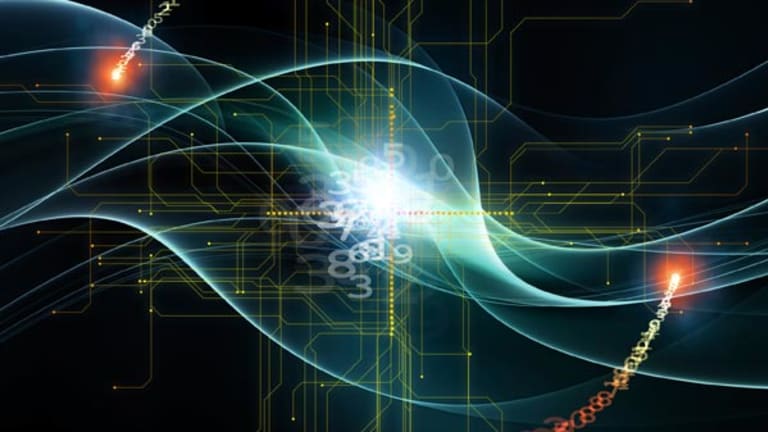 Gruia: Stop the Cheap Shots at Huawei
The U.S. government's campaign against Huawei isn't good for trade or business, writes Ronald Gruia. This bit of Cold War must end, he says.
NEW YORK (
) -- This month marks the tenth anniversary of the departure of my beloved father, from whom I was fortunate to learn a wide range of things - law and philosophy among them. On one occasion, my father taught me the concept of
argumentum ad absurdum
, (from Latin, it literally means "argument from absurdity"), a line of reasoning that demonstrates a false statement by showing the absurd or untenable results that would logically follow from its acceptance.
Such an argument comes to mind when considering the treatment that Chinese telecom vendors are getting in the U.S. Despite no "smoking gun" evidence of any wrongdoing,
Huawei
has been judged to pose a security risk to the U.S. because its infrastructure could allegedly be used to spy on Americans. This security threat scenario has been a prevalent theme in U.S. press reports following investigations by U.S. House committees.
Also see: Smartphone Leaders: Samsung, Apple, Huawei >>
The U.S. government made clear its antipathy toward Huawei in the fall of 2010 when it actively lobbied
Sprint
(S) - Get Free Report
not to select the Chinese telecom equipment maker to help build the operator's LTE network.
First, the facts: Huawei, which posted 2012 revenue of $35.4 billion, has eclipsed Ericsson as the world's largest telecom equipment. That's a long way from the company's inception twenty five years ago as a one-room workshop in a fishing village near Hong Kong. That village, Shenzhen, is now among the largest and most prosperous cities in China.
Secondly, Huawei has become the leader in the growing 4G Long-Term Evolution (LTE) market. According to the Global mobile Suppliers Association (GSA) in 2012, a total of 97 service providers announced various LTE commercial contracts. Huawei was the top vendor in terms of total confirmed contracts awarded with 41, easily topping
Ericsson
(ERIC) - Get Free Report
at 23, according to Frost & Sullivan estimates.
Also see: Anti-Huawei Stance May Hurt U.S. Tech Companies >>
Huawei's LTE customer list is an enviable:
Telenor
,
Vodafone
(VOD) - Get Free Report
(Germany, Italy),
T-Mobile
(Germany, Hungary),
Telefonica/O2
(Czech Republic, Germany),
Bell and Telus
(Canada),
Yota>
(Russia),
Softbank
(Japan),
Bharti Airtel
(India),
Optus
(Australia),
Everything Everywhere
(UK) and TIM (Italy).
Huawei
has clinched at least one Tier-1 operator LTE win in every G-7 country except the U.S.
Last April, I attended Huawei's Ninth Annual Global Analyst Summit in Shenzhen, witnessing the tremendous progress made by the company in various R&D initiatives. Furthermore, I was able to see that Huawei's leadership is global: its management team is a mini New York Cosmos, uniting some of the best execs from around the world, many of them living in Shenzhen as ex-pats.
Strangely, though, Huawei's strong global performance, its efforts in network security, employee-based stock ownership, willingness to invest in R&D, and interest in joint ventures with U.S.-based companies produces the notion that Huawei represents a threat to U.S. national security interests. This is difficult to understand.
If there was genuine evidence that would be one thing. Yet, too often, Huawei's critics point to the company's president and founder Ren Zhengfei, 68, having served in the Chinese military (where he retired from in 1983). To a link between military membership and ipso facto spying, represents a wild extrapolation based on innuendos and rumors.
Huawei has roughly 65,000 employees who own shares in the company. Roughly 98% of total shares belong to Huawei employees, which leads us to the question of whether an IPO is necessary for Huawei to gain a stronger foothold in the U.S.
An IPO would surely help alleviate some security concerns overhanging the company. Financial analysts have called it a great way to increase transparency. Yet we digress from the charges against Huawei that serve as a backdrop to U.S. opposition to the usage of Huawei equipment by telcos, the purchase of
3Leaf
, or the JV with
Symantec
(SYMC) - Get Free Report
.
To apply the
argumentum ad absurdum principle
, let us assume that the speculation is correct, that Huawei has been engaged in espionage. What can Huawei possibly gain from the Chinese military that can outweigh its tremendous performance?
If the company is guilty of espionage, it may be caught, and risk compromising all of its achievements. Would that make any sense to its thousands of employee shareholders. The answer is "no."
The bottom line remains; with or without an IPO, Huawei deserves a level playing field in its relations with U.S. companies and consumers rather than serving as the target of protectionist trade measures, and ultimately, misinformation.
--Written by Ron Gruia.
This article is commentary by an independent contributor, separate from TheStreet's regular news coverage.
Ronald Gruia is the Principal Analyst and Program Leader in Emerging Telecoms at Frost & Sullivan, covering topics such as NGN, 4G/LTE migration, VoIP, Telco 2.0, SDN (Software Defined Networking) and VAS (Value Added Services). He has spoken at conferences such as Mobile World Congress, Supercomm, VON, CTIA, Futurecom, and the VMA, among others. Ronald also writes for various publications, has made TV appearances on BNN and CNBC, and is often quoted in the news media. He is an MIT graduate in Electrical Engineering, has over 16 years of experience in the telecom industry, and earned a U.S. patent while working at Nortel Networks.