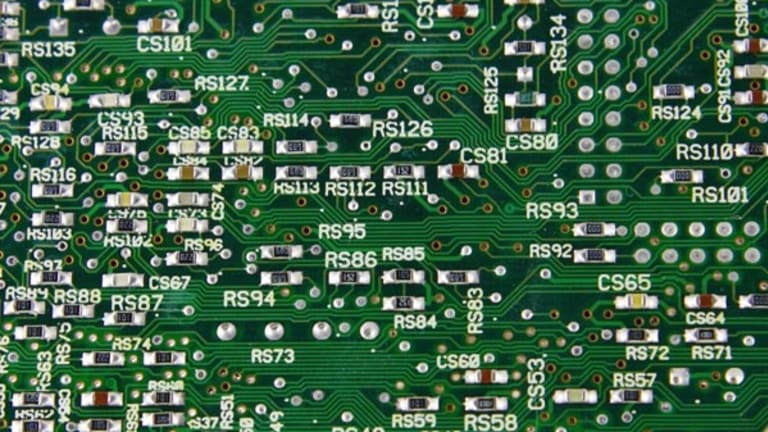 Groupon's Edge: It's a 'Cyborg'
So says CEO Andrew Mason, who's fond of bizarre metaphors
The following commentary comes from an independent investor or market observer as part of TheStreet's guest contributor program, which is separate from the company's news coverage.
By Tom Taulli , InvestorPlace Writer
NEW YORK (
) -- A key to
Groupon's
(GRPN) - Get Report
success has been the media savvy of its CEO and founder, Andrew Mason. He certainly knows how to spin a quote.
Also See: Megaupload bust sends jitters through file-hosting community
But with last year's IPO, he had to abide by the "quiet period." According to this arcane rule, he couldn't make any response to his critics regarding the offering (and there were many!).
Also See: Apple's purchase of Anobit is a step forward for Post-PC future
So with the quiet period over, he has wasted little time in getting
. One was actually with
60 Minutes
. In it, he compared the IPO process to a wolverine's skin being melted away.
Follow
TheStreet
on
and become a fan on
And this week, Andrew gave another memorable interview. This one came at the Digital Life Design conference in Munich, Germany. And yes, Andrew had some more colorful metaphors. Perhaps the most interesting was his belief that Groupon is a "cyborg." That is, the company is more than just a set of cool algorithms, a la
Google
(GOOG) - Get Report
or
Zynga
(ZNGA) - Get Report
.
See Also: Zynga gets zinged for playing copycat
Instead, Groupon has an important human component. You can actually call the company and talk to somebody!
Indeed, it has over 10,000 employees, with 7,000 in other countries. No doubt, this would be incredibly hard to replicate -- and as a result, it represents a major barrier to entry for the thousands of other daily-deal sites that are trying to get traction. After all, a variety of big competitors, including
Facebook
,
Yelp
and
OpenTable
(OPEN)
, have scaled back their daily-deal efforts. Perhaps they need to remodel themselves as cyborgs.
Tom Taulli runs the InvestorPlace blog IPOPlaybook, a site dedicated to the hottest news and rumors about initial public offerings. He is also the author of
and
. Follow him on Twitter at @ttaulli.
Related Articles
:
Get the latest IPO date and IPO offering news for the hottest picks on Wall Street.
Facebook IPO Filing on Friday?
Apple's eyes fixed on the cloud
This commentary comes from an independent investor or market observer as part of TheStreet guest contributor program. The views expressed are those of the author and do not necessarily represent the views of TheStreet or its management.