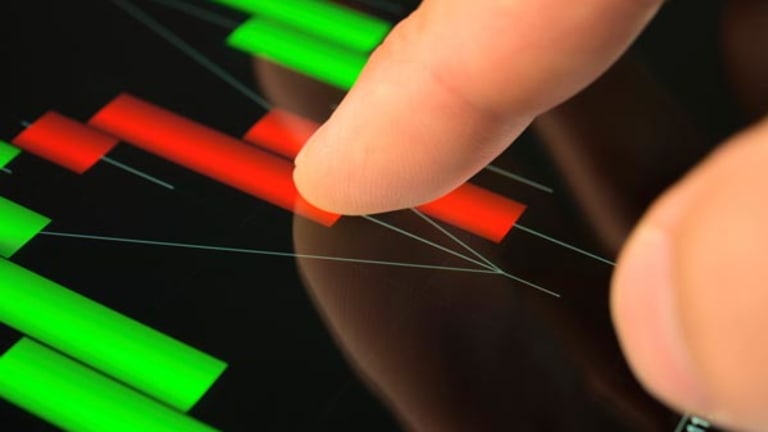 Google's Strategy: Look Like Apple
Anton Wahlman says the move to acquire Motorola Mobility shows that Google wants to imiitate Apple's cradle-to-grave approach.
The following commentary comes from an independent investor or market observer as part of TheStreet's guest contributor program, which is separate from the company's news coverage.
NEW YORK (
) -- The commentary following
Google
's
(GOOG) - Get Alphabet Inc. Class C Report
stunning move to acquire
Motorola Mobility
(MMI) - Get Marcus & Millichap, Inc. Report
is only half-right, at best. We are all told that Google's only motivation for doing this was to obtain Motorola's industry-leading patent portfolio.
It is absolutely true that Google had an extreme and acute near-term need to fill a patent void that threatened to unravel Android. Google had a few options to solve this problem, including buying
Research In Motion
(RIMM)
, as I wrote in a
.
Here is where most of the analysis I have read thus far today gets itwrong: People are saying that Google wanted Motorola only for the patents. Indeed, they are basically saying that the rest of Motorola's assets are basically a ball-and-chain for Google, a necessary evil.
The real story is this, I believe: Google wants to look like
Apple
(AAPL) - Get Apple Inc. Report
with a totally integrated cradle-to-grave approach to the market.This means that Google wants its own branded hardware, stores, music, movies, television, and other services.
Folks, the old world, in which there is an impartial "operating system layer" with lots of other food chain partners, looks as if it has been thrown out of Carl Icahn's 50th floor window.
In the post-PC world that evolved over the last decade, some companies were already there. RIM and
Hewlett-Packard
now have their own operating systems mated exclusively to their own hardware. Apple has taken this at least three steps further, integrating the iTunes services ecosystem, the stores and marrying the old PC world with the new mobile world.
In February 2011,
Microsoft
(MSFT) - Get Microsoft Corporation Report
forged a tight partnership with
Nokia
, which has naturally raised suspicion by Microsoft's other licensees, such as Samsung, LG, HTC and
Dell
(DELL) - Get Dell Technologies Inc Class C Report
. Microsoft now has a tight control of its ecosystem, and one senses that the current degree of integration with Nokia is not the long-term equilibrium.
This left Google with a whole bunch of headaches to go along with its obvious success in shipping 550,000 Androids per day. I know this is anecdotal, but if you ask your Android friends -- especially those who are not professional geeks or techies -- as to their consumer satisfaction, perhaps you will find what I have found: Many are unhappy, and are considering switching -- mostly to Apple's iPhone and other iOS devices -- for their next upgrade.
Why are people unhappy with Android? The complaints range from battery life to lack of customer support. Every single Android I have tested has abysmal battery life, and the support from the wireless carriers is viewed by most people as deeply inferior to the friendly approach and replacement policies of the Apple store.
Techies and geeks mostly like Android, but most people are not techies and geeks. As a result, the percentage of people who bought Android over the last 18 or so months are looking to switch to Apple and others over the next six months appears large.
Something had to give. Google could have continued on its current path, probably with much more success still. But in the eyes of the consumer, it would not approach Apple in terms of being a consistent experience with superior service and cradle-to-grave comfort.
People say: "But what about Google's relationship with its Android licensees, such as Samsung, LG, HTC, SonyEricsson and many others?"
Here is the cold answer: Too bad. Of course Google wants to maintain as many active Android licensees as possible, to help it dominate the ecosystem. It would never kick anyone out, like Apple did with its Mac licensees in the mid-1990s.
This was a hard choice for Google. It now almost inevitably risks alienating its Android licensees. Nobody will admit this, near term, of course. Google has no incentive to do it, ever, for all sorts of reasons, least of all anti-trust. Licensees such as Samsung, HTC, LG and others are now caught with their pants down, and have to keep up a smiling face while they figure out what to do over the long run.
Remember, there is no near-term panic here. We don't even know if the Motorola deal will close. But assuming that it does, the clock is ticking for the Android licensees.
I wrote
on May 20, 2011, that Samsung is building its own high-end operating system to compete with Google's Android, and that it will be launched in 2012.
Clearly, Samsung saw this otherwise surprising move by Google coming already.
So what's Google's next move? It already has laptops that are co-branded Chromebook, selling under co-branded agreements with both Samsung and Acer. More are coming. Desktops, too.
Once Google has gobbled up Motorola, the one remaining piece on Google's chessboard to compete with Apple is the stores. Google needs to launch at least 500 to 1,000 stores in the best locations world-wide in the next three years in order to properly compete with Apple. Perhaps gobbling up
Borders Books
(BGP)
could jump-start this, but much more than that will be needed. My bet is that Google's next big move is to launch its all-immersive retail strategy, although it may wait until the Motorola deal has closed.
What does this mean for the rest of the industry? You have three realistic players left on the chess board, and only two viable high-end operating systems:
1. RIM. Clearly the most attractive acquisition candidate, RIM continues to be very profitable and grow very fast. New products arefinally launching and the company's product lineup looks to be completely revamped over the next nine months. RIM can go it alone, but is the obvious remaining acquisition candidate given its strong profitability, current and new operating systems, and strong growth in most countries around the world.
2. HP. So far, the Palm acquisition has been a disaster. Nobody is buying this stuff. If you think RIM has had problems in the recent year, the situation at HP looks a lot worse. If HP has any intention at being a player in mobile, there is only one move left on its chess board: Acquire RIM.
3. Dell. Dell has a tiny participation in mobile, with both Android and Microsoft, but if it has any ambition in this space, its only option is the same as HP: Acquire RIM.
4. Microsoft-Nokia. You can't view these two companies independently of each other anymore. The problem, though, is that they are still independent from a legal basis, leading to inevitable strategic friction. With Apple's superior execution as a vertically integrated model, and Google now taking a monumental step in that direction, this makes for further re-evaluation of the Microsoft-Nokia partnership.
In the U.S., people laugh at Microsoft-Nokia with extremely close to 0% market share, but it is a bigger force around the world. From an anti-trust perspective, the U.S. government should view it/them as far behind Google and Apple, and perhaps even RIM. As such, if Microsoft-Nokia feels that this is the time to go for the jugular in the mobile space, it also has only one move left on the chessboard:acquire RIM.
While RIM has modeled its new QNX operating system on offering compatibility with Android apps starting in a few months, it also has a close relationship with Microsoft. RIM's enterprise server (BES - BlackBerry Enterprise Server) works best with Microsoft Exchange, and RIM announced in early May that it will use Bing in future BlackBerry devices, and is already doing so on the PlayBook. Steve Ballmer was even a keynote speaker at RIM's annual developer/user group meeting at that early May event!
The bottom line: Look beyond Google's immediate need to shore up its patent portfolio in order to defend Android. This is all about Google wanting to look exactly like Apple, and that just so happens to be what I would do if I were in charge of Google.
At the time of publication, Wahlman was long Apple, Google and Research In Motion.
Anton Wahlman was a sell-side equity research analyst covering the communications technology industries from 1996 to 2008: UBS 1996-2002, Needham & Company 2002-2006, and ThinkEquity 2006-2008.