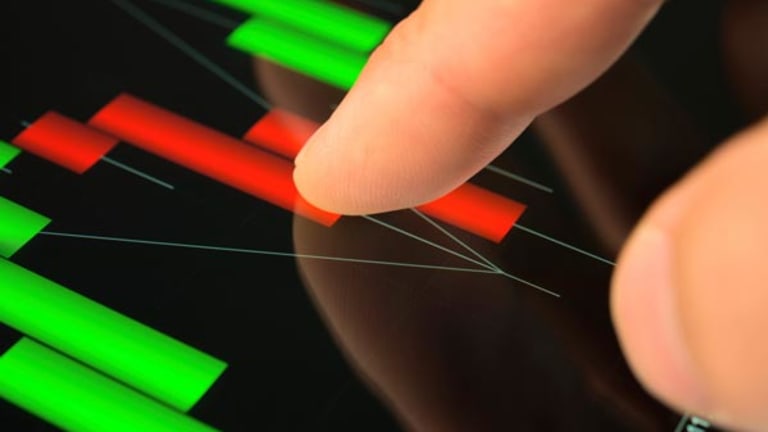 Google's Phone Is a Trojan Horse
Google's plan of attack on the mobile search empire becomes fierce with its new phone.
NEW YORK (
) --
Google's
(GOOG) - Get Alphabet Inc. Class C Report
phone
push will come to shove as mobile phone makers like
Motorola
(MOT)
,
Apple
(AAPL) - Get Apple Inc. (AAPL) Report
,
Research In Motion
(RIMM)
and
Nokia
(NOK) - Get Nokia Oyj Sponsored ADR Report
now face an entirely different competitor that has decimated other sectors with its "free" model.
Reports this weekend confirmed what
TheStreet
: Google plans to bypass the standard telco partnerships and sell its own phone directly to consumers.
"This was inevitable, and the time to do it is now," says Northeast Securities analyst Ashok Kumar, who was one of the first analysts to catch wind of the
Google phone
.
"You won't find a more unique time than this when the leader, Symbian, is slipping and Windows Mobile is fading," says Kumar, referring to operating systems from Nokia and
Microsoft
(MSFT) - Get Microsoft Corporation (MSFT) Report
. "It's really a three-horse race: Apple, RIM and Google's Android," Kumar says.
The phone, dubbed Nexus One, is expected to be available early next year. Reports from
Engadget say that the device will run on the most advanced version
of Google's Android operating system.
The move by Google to control all the workings of the phone is a dramatic trampling of traditional industry boundaries. The action pits Google against its partners including Motorola and
Verizon
(VZ) - Get Verizon Communications Inc. Report
, which have teamed up on the Android-powered
phone. The Nexus One is being built for Google by another major partner,
HTC
, which has four Android devices already in the market.
Skeptics initially doubted that Google would blatantly thumb its nose at phone companies by selling its own phone. But the move follows Google's vow to introduce a new generation of open-standard mobile Internet devices that expand the company's search empire beyond PCs.
While the Nexus One will likely be the best Android phone available when it arrives, it's not clear what features will help it stand out from the crowd.
Carriers have typically blocked features that threaten to undercut their own offerings like media downloads and Net calling. But Verizon has changed its stripes on that front. Verizon's Motorola
does not come with the company's proprietary VCast media store, but it does offer the controversial Google Voice service that uses Internet calling to bypass phone networks and charges.
But it is the price tag that Google chooses to affix to its device that will make the biggest determination of how disruptive it will be.
Google certainly has enough cash to subsidize most of the cost of the phone. The $99 price tag has become a hotly contested segment in smartphones. It would be possible for Google to offer the phone for free and recoup its outlay if the device becomes a significant force in mobile advertising. Observers will recall that Google made a $750 million deal last month for
AdMob,
a mobile display ad specialist.
Google's success to date has been built on ad revenue from Net searches. Google offers quick search results and high traffic flow from free videos, maps, songs and news. Free phones would certainly fit that approach.
The phone "could be a Trojan horse," says Kumar -- a way to open the gates to Google's Internet-based services.
-- Reported by Scott Moritz in New York