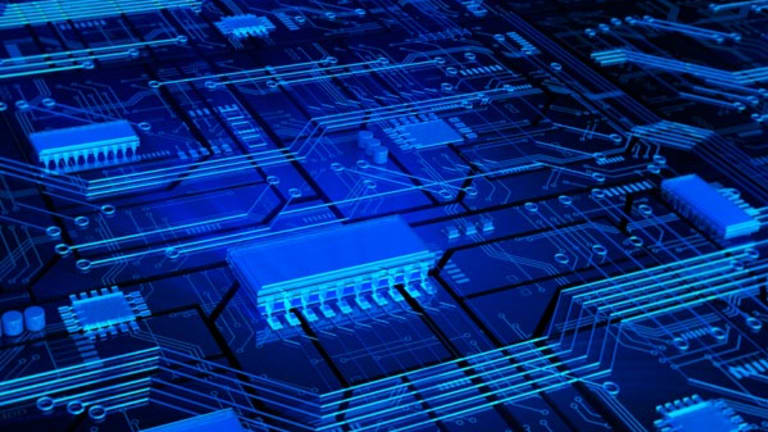 Publish date:
Google's Android Push Lifts Stock to $600
Google bulls are thrilled on strong earnings and the arrival of display and mobile.
Google bulls are thrilled on strong earnings and the arrival of display and mobile.
NEW YORK (TheStreet) -- Google's (GOOG) - Get Report ambitious blue sky investments are starting to soar.
Google shares surged more than 10% after the company reported
driven by big growth in new markets like display ads and mobile.
Analysts responded by showering Google with praise Friday.
"Firing On All Cylinders," read the title of ThinkEquity's research note. "No Longer a Single-Trick Pony," said the headline on Caris & Co's report, which raised Google's price target to $700 Friday.
For Google watchers, the moment marks a huge turning point as the company that once relied on search ads for 97% of its revenue now finds significant growth outside the core business that fueled its initial success.
Google's acquisitions of outfits like DoubleClick and AdMob helped turn display ads into a $2.5 billion annual business. And Android -- the bold gamble to create free operating systems for mobile phones -- has now put Google on track to pull in $1 billion a year in mobile ad sales.
"The gambit has long been whether these other areas were just loss-leaders to surround and protect the main business, or serious vertical businesses in their own right," Mark Sigal wrote in his
.
Further evidence showing that perhaps it really does take money to make money is Google's spending heavily for years on pet projects like Google Earth maps, robotic cars, Street View panoramas and book scanning -- without any obvious sign or concern about payback.
Google has since pulled in some of that spending as the recession kicked in and jobless rates soared. And Google has been on the defensive lately as its expansion plans start to look excessive. Suddenly frugal, Google has moved to shut down unprofitable ventures like 1-800-GOOG-411 and its Google Groups topic forums.
"We are investing," CFO Pat Pichette told analysts on the earnings conference call Thursday, adding that people shouldn't confuse Google's aggressive pursuit of fantastic opportunities as waste. "We are just not a wasteful company," Pichette said.
Google's progress in mobile, built on the rapidly-growing Android phone phenomenon, has many investors and even Google executives excited about the next stage of growth.
"You have this phenomenal success of Android, which is well past anything that I had ever hoped for," CEO Eric Schmidt told analysts on the call, according to a
SeekingAlpha
transcript.
Android devices, said Schmidt, offer a much wider search ad opportunity than Google enjoyed on the desktop computer, because the open platform can be innovative and competitive with other players, presumably
Apple
(AAPL) - Get Report
.
"If you assume that search monetization on handsets will become equivalent to PCs and then eventually exceed it, which is my personal view, then it should be highly lucrative," Schmidt said.
With Google shares up 11% crossing the $600 level early Friday, it looks like investors agree.
--Written by Scott Moritz in New York.>To contact this writer, click here: Scott Moritz, or email: scott.moritz@thestreet.com.To follow Scott on Twitter, go to http://twitter.com/TheStreet_Tech.>To send a tip, email: tips@thestreet.com.
Readers Also Like: