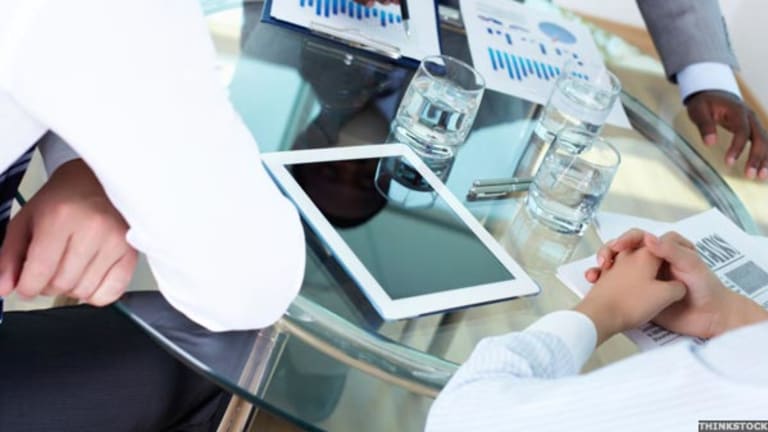 Google's Android Further Blisters Palm
Google has effectively cracked the entire U.S. market, or at least all four of the top telcos.
NEW YORK (
) --
Palm
(PALM)
was right. The smartphone industry
was
waiting for big a new operating system. Too bad it's looking like
Google's
(GOOG) - Get Alphabet Inc. Class C Report
Android and not Palm's WebOS.
With
Dell
(DELL) - Get Dell Technologies Inc Class C Report
now
an Android phone to
AT&T
next year, Google has effectively cracked the entire U.S. market, or at least all four of the top telcos.
Here's where the Android tally stands:
Verizon , which recently had a Google revelation, will announce its first Android phone -- the Motorola Sholes or Tao -- in the next few days, with an HTC Android to follow.
Sprint is expected to start selling its first Android phone, the HTC Hero, this weekend.
And Deutsche Telekom's T-Mobile brings the Motorola Cliq, its third Android phone, this month.
Dell's entry into the Android fold makes it the fourth on an expanding list of other Google phonemakers including Motorola, HTC and
Samsung
.
Android Emerges, Windows Loses Grip
The speed and strength of Android's ascent in this, still the early stages of the smartphone boom, is somewhat dizzying. Last year, there was only one Google phone, a moderately successful G1 phone by HTC at T-Mobile.
Now, Gartner analyst Ken Dulaney boldly predicted Tuesday that by 2012, Android -- not
Apple's
(AAPL) - Get Apple Inc. (AAPL) Report
blockbuster iPhone system -- will be the world's No. 2 mobile operating system, second only to
Nokia's
(NOK) - Get Nokia Oyj Sponsored ADR Report
Symbian.
A big advantage for Google's Android is that it isn't limited to one device, says Dulaney. "Apple is the only one that makes Apple," Dulaney said. "It's the sheer number of Android suppliers relative to Apple's one that make us rank them No. 2."
Android's rise has a lot to do with its touchscreen-controlled interface, a big trend fueled by Apple's iPhone and now one of the defining features of any smartphone. But Google's mobile push also comes as other players like Microsoft, Palm and even
Research In Motion
(RIMM)
or even
at the big fat operating system opportunity.
Palm's triumphant return from the dead with its Pre phone and its WebOS software promised to give Apple some fits. Instead, in the ham-handed clutch of its exclusive telco partner Sprint, Palm's one big shot at success looks like a misfire. And
for Palm's Pre and Pixi phones, set to arrive at the carrier in January, could severely crimp Palm's growth prospects.
Perhaps even more troubling for Palm is that Dell's decision to go with Google's Android system drastically reduces the chances that Dell will need to buy Palm as an entry into smartphones.
To be sure, Palm could have a strong holiday season with Sprint and the new Pixi phone. And beyond the U.S., Palm has sales partners in Canada with
Bell Mobility
and in the U.K. and Germany with
Telefonica's
(TEF) - Get Telefonica SA Sponsored ADR Report
O2 units.
Obviously, Palm could use a few more wins if it hopes to even up the score with Android.