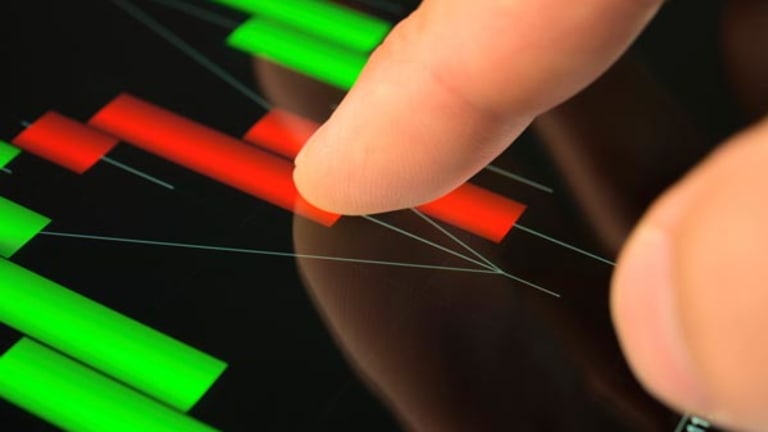 Google May Resort to Stall Tactic Against Oracle
Google may drag out its Android patent battle with Oracle to avoid fallout for its Motorola purchase, say experts.
SAN JOSE, Calif. (
) --
Google
(GOOG) - Get Alphabet Inc. Class C Report
may drag out its
with
Oracle
(ORCL) - Get Oracle Corporation Report
until the Internet search leader gains approval for its
merger with
Motorola Mobility
(MMI) - Get Marcus & Millichap, Inc. Report
, according to experts.
While most attention has focused on the $6 billion demanded by Oracle in the legal row over Android patents, the database giant may instead chase lucrative royalty payments, say experts.
This scenario, if it happens, could have major implications for Google's Motorola deal by potentially pushing Google to start charging for the Android operating system and that might open up a price discrimination issue related to the purchase of Motorola.
Oracle declined to comment on the possibility of royalty payments when contacted by
TheStreet
. Google has not yet responded to a request for an update on the dispute, currently being mediated in a northern California court.
Intellectual property consultant Florian Mueller thinks that Google CEO Larry Page may play a long game.
"I think it's very tempting for Google to at least stall," he said, nodding to chatter that Oracle has eyed a
of $15 to $20 per Android handset.
Mueller estimates that even a $10 royalty payment could end up costing Google $2 billion a year in fees, a figure which would increase dramatically with the growth of the Android ecosystem. If Google was forced to send ever-growing buckets of cash over to Oracle, he speculates, it could be forced to change Android's open source credentials.
"The problem is 'where does it stop becoming economically viable for Google to give Android away for free'?" he said in an interview. "They would
then have to get into a very complicated discussion with regulators
over the Motorola deal -- if Android is not free it opens up the possibility of price discrimination against competitors."
In this scenario, he says, Google may prolong its legal struggle with Oracle until it closes the Motorola merger, which is expected to happen in late 2011 or early 2012.
"I think that a lot of these companies like to stall anyway -- the longer they stall, the longer it puts things off," added Allen Nogee, research director of In-Stat.
In-Stat estimates that there could be around 505 million Android handsets worldwide in 2015, up from 184 million at the end of this year.
Oracle and Google are scheduled to return to court in San Jose on today in attempt to resolve the suit. If no settlement is reached, a trial date has been set for Oct. 31. Mueller, however, notes that the Oracle/Google trial could be pushed back depending on the length of an unrelated criminal case at the same resource-stretched court.
At least one analyst, though, thinks that a swift resolution to the dispute is in the best interests of the broader tech industry.
"Ultimately the market and consumer wins if this thing gets settled quickly and amicably so the entire industry can get back to innovation and not having to be diverted by legal challenges," explained Jack Gold, president of research firm J.Gold Associates, in an email to
TheStreet
.
Google shares crept up 0.57%, to $549.76 on Wednesday. Oracle shares, however, enjoyed a significant hike, climbing 7.72% to $30.54 following the company's strong
, released on Monday.
--Written by James Rogers in New York. To follow the writer on Twitter, go to
http://twitter.com/jamesjrogers
.
>To submit a news tip, send an email to:
.