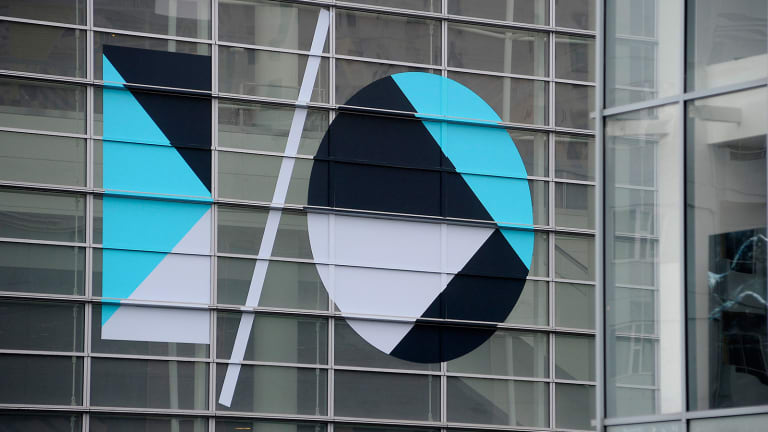 Google I/O 2015 -- Where Was the Exciting New Hardware?
There are some amazing new software features and advances for the Android operating system but few hardware announcements at this year's Google I/O conference.
SAN FRANCISCO (TheStreet) -- Despite the introduction of a few impressive new software applications, this year's Google (GOOG) - Get Report (GOOGL) - Get ReportI/O Developers Conference was something of a disappointment.
Yes, there was the announcement of an early developer's version of the next version of the Android operating system, Android M. Chrome and Google Now will be a big part of your apps in the future. Android Pay will be coming to devices soon, and engineers have worked out ways to get usable versions of Maps and Chrome browsers designed for hardware used in developing markets.
Even Google Photos, which used to be a part of Google's ill-fated social network, G+, received a big upgrade, and is now capable of instantly cataloging and storing your photos and videos and creating new ways of searching and locating those very personal memories with free, unlimited cloud storage.
Exclusive Look Inside:
You see Jim Cramer on TV. Now, see where he invests his money and why Google is a core holding of his multimillion-dollar portfolio. Want to be alerted before Jim Cramer buys or sells GOOGL? Learn more now.
But, there was a noticeable lack of new hardware announced.
There was no new Nexus smartphone or tablet, no new Chromebook or updated Chromecast video dongle. There was a new, rustic Google Cardboard virtual reality headset handed out to all attendees that can now house larger smartphones, including the Nexus 6 and Apple's (AAPL) - Get Report iPhone 6 Plus. New Google hardware will soon have USB-C ports, the same seen on the new Apple MacBooks. But there was no second-generation Google Glass to be found anywhere at the gathering.
"The keynote today felt like a big-picture state of affairs aimed more at press and Wall Street than a developer keynote," according to Carolina Milanesi, chief of research at Kantar Worldpanel. "It is always hard to balance the two, and Google has been going back and forth on both approaches for a few years now. Not much news and where we had news, it was not where we were expecting such as Google Wear and Google Cars for instance."
Milanesi said, "Some of the announcements, such as Google Pay, seem to have taken some lessons from Apple (AAPL) - Get Report, while others, such as Google Photos, seem to be showing Apple how [things] could be done. Android took very little time compared to what we saw in previous years, which I think is quite telling of a platform that has done its job of gaining users."
Apple is slated to hold its own developer conference, the Worldwide Developer Conference, starting June 8.
If there was one saving grace for Google as it relates to hardware, it may have been the company's foray into making connected devices, colloquially known as the Internet of Things, actually work together.
Codenamed Brillo, it's a simplified version of Google's Android operating system made especially to power household appliances -- everything from refrigerators and washing machines to smart thermostats.
"Brillo was arguably the biggest news of the day, as it's a big step forward in the Internet of Things domain," said analyst Jan Dawson of Jackdaw Research. "Lots of IoT applications are already using Android, but Android hasn't been optimized for these applications to date."
Dawson said Android is "both overfeatured for most applications, and lacking IoT-specific features like communication protocols for connecting with other devices."
Dawson also said, "Project Brillo feels like it could fix both of those problems, and is the first real IoT-specific platform from a company which many would-be adopters already see as a natural fit for the space. However, it also feels like this project is in the early stages, and it remains to be seen exactly when it will hit the market and start to have a significant impact."
This article is commentary by an independent contributor. At the time of publication, the author held no positions in the stocks mentioned.