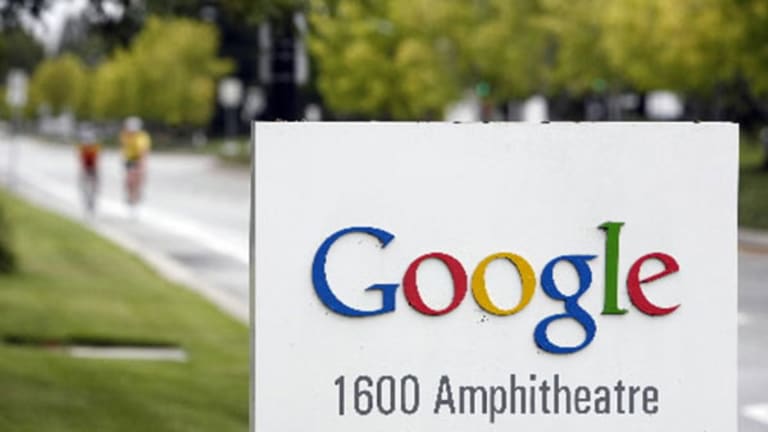 Google Dips Its Toes in the World of Bricks-and-Mortar Stores
Google has opened its first permanent branded shop in London, which may signal a shift in the tech giant's approach to retail.
Google has opened its first permanent branded shop in London, which may signal a shift in the tech giant's approach to retail.
NEW YORK (TheStreet) -- As the distinctions between online and offline activity continue to blur, Google (GOOG) - Get Report is taking baby steps to adapt to the evolving approach to retail.
Google has opened up its first permanent retail store in London, housed inside Dixons Carphone's Currys PC World store on Tottenham Court Road, and it plans on opening two more in the London area. The stores will allow customers to interact with and purchase Google products such as smartphones, tablets, Chromebooks, Chromecasts and smartwatches.
Although the locations are not in the U.S. and none of them are standalone stores -- they will all be sections within Currys PC World -- the move is still a significant shift in Google's approach to bricks-and-mortar.
"They're dipping their toes into real world waters to see how well they can execute on that and how important it is to their customers," said Arun Sundararajan, a professor of information sciences at NYU Stern School of Business.
Jim Cramer's charitable trust Action Alerts PLUS is long GOOGL. Get full analysis on the stock with a free trial subscription.
Sundararjan added, "There's this growing convergence between online and offline where pure-play online and pure-play physical stores are going to be dominated by these hybrids over the coming years. One part of the motivation here is perhaps preparing for the world where in order to have consumer mindshare you need both online and real world presence."
Beyond selling products, Google is also turning the shop into an innovative experience with what it calls "an immersive surround-screen installation" that lets shoppers travel through Google Earth. They can also digitally alter Google's logo with their own artistic flair.
According to the The Wall Street Journal, Google plans to host seminars and classes, similar to those at Apple (AAPL) - Get Report, retail stores, to educate consumers on topics such as online security and how to use specific devices.
Microsoft (MSFT) - Get Report, too, has been ramping up its physical retail presence over the past five years, even going so far as to open a flagship store on Fifth Avenue in New York. The tech company now has more than 100 retail locations in the U.S. alone. Amazon (AMZN) - Get Report also recently opened its first-ever staffed customer pick-up and drop-off location on the campus of Purdue University and plans to expand this to other colleges as well. 
This isn't Google's first foray into retail -- it's had pop-up shops and its own areas within Best Buy (BBY) - Get Report stores -- but it is its first permanent, branded shop.
Sundararajan said he wouldn't be surprised to see a similar physical presence in the U.S. in the near future, assuming the London shops are a success.
Robert Baird analyst Colin Sebastian said in an email that partnering with Currys PC World was likely a strategic move that sets the stage for possible expansion.
"London is a high-profile market," he said. "I assume Curry's is a natural partner in the electronics retailing market, with opportunities to expand into other locations if they like the results of the London shop."
Currys PC World has 295 superstores located throughout the U.K. and Ireland.
Sundararajan said he's also curious whether the timing of Google's announcement was strategic as well.
"I think the timing is interesting given that Apple just came out with their watch," he said. "They have entered the luxury business now, so (now that) one of Google's main rivals moved away from being a pure tech player, perhaps Google feels some pressure to maintain or establish a real world presence."