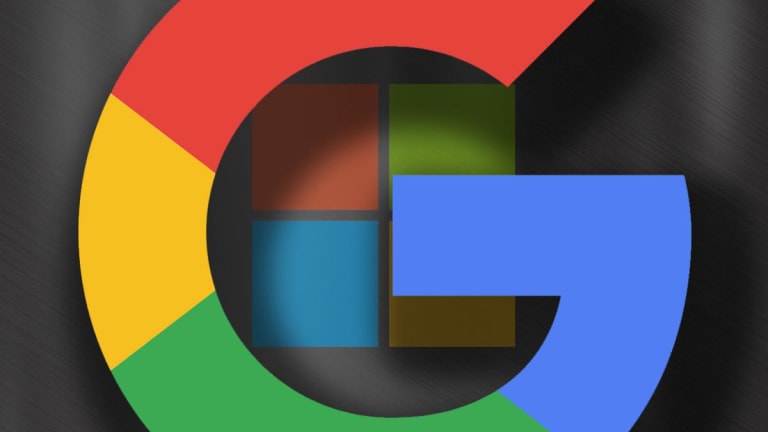 Google's Latest Antitrust Probe Might Also Have a Strong Advertising Focus
Though the probe could also extend to other areas, the Google antitrust investigation being launched by state governments will initially look at the company's ad business.
Though the probe could also extend to other areas, the Google antitrust investigation being launched by state governments will initially look at the company's ad business.
Like the Department of Justice's probe, the antitrust investigation of Alphabet/Google (GOOGL) - Get Reportthat was just launched by 50 attorneys general could focus heavily on the search giant's advertising practices.
On Monday afternoon, attorneys general for 48 U.S. states, Washington D.C. and Puerto Rico announced that they're probing Google for potential antitrust violations. Texas will be leading the investigation; California (Google's home state) and Alabama are the only states not taking part.
Notably, Texas attorney general Ken Paxton indicated that the probe will initially focus on Google's massive ad operations. "They dominate the buyer side, the seller side, the auction side and the video side with YouTube," he said.
At the same time, Paxton suggested the probe could also cover other fields, and both he and other state AGs criticized Google's actions in areas apart from advertising. "There is nothing wrong with a business becoming the biggest game in town if it does so through free market competition, but we have seen evidence that Google's business practices may have undermined consumer choice, stifled innovation, violated users' privacy and put Google in control of the flow and dissemination of online information," Paxton asserted.
The announcement comes just a few days after Google disclosed that it has been asked by the DOJ to hand over information related to prior antitrust investigations. Reports that the DOJ is probing Google first emerged in early June. At that time, The Wall Street Journal reported that DOJ officials were "interested in the lack of transparency" surrounding Google's ad operations, and how Google "uses its powerful position to extract a premium cut of online ad dealings." Later, the WSJ reported that companies such as Yelp (YELP) - Get Report , TripAdvisor (TRIP) - Get Report  and News Corp. (NWSA) - Get Report , which have taken issue with Google's integration of various services with Google Search, stood ready to aid the DOJ's probe.
In July, the DOJ announced that it's more broadly probing "whether and how market-leading online platforms have achieved market power and are engaging in practices that have reduced competition, stifled innovation, or otherwise harmed consumers." Separately, the FTC is probing Facebook (FB) - Get Report and Amazon.com's (AMZN) - Get Report business practices.
Before backing out traffic acquisition costs (ad revenue-sharing payments to partners), Google produced over $116 billion in global ad revenue last year, of which more than $96 billion came from Google's own websites and apps. On average, analysts polled by FactSet expect Google to produce more than $135 billion in ad revenue this year, with over $113 billion coming from Google's own properties. Alphabet doesn't break out ad revenue by platform, but the lion's share of Google's ad sales are believed to involve Google Search and YouTube, in that order.
46% of Alphabet's total revenue (advertising or otherwise) still comes from the U.S.. Research firm eMarketer estimated in February that Google accounted for 38.2% of total U.S. online ad spend in 2018, and forecast its share would slip slightly to 37.2% in 2019. Facebook, the market's #2 player, was forecast to grow its share to 22.1% from 21.8%, and Amazon, the market's #3 player, was forecast to grow its share to 8.8% from 6.8%.
Over the years, Google has made a number of arguments to defend against accusations that it's abusing its market power. Among other things, the company has asserted that consumers derive value from Google Search's integration of content from various other Google services, and insisted that Google Search continues to face plenty of competition -- both from direct rivals such as Yahoo and Microsoft's (MSFT) - Get Report Bing, and indirectly from popular vertical search engines, including the search engine for Amazon's marketplace.
And amid heightened competition from Amazon's ad business and others, Google's ad business for third-party properties has also taken some steps to address complaints from advertisers and/or publishers regarding issues such as transparency and the creation of an unfair playing field for ad inventory bidding.
Alphabet, Facebook, Amazon.com and Microsoft are holdings in Jim Cramer's Action Alerts PLUS member club. Want to be alerted before Jim Cramer buys or sells GOOGL, FB, AMZN or MSFT? Learn more now.